My Golf Course Logbook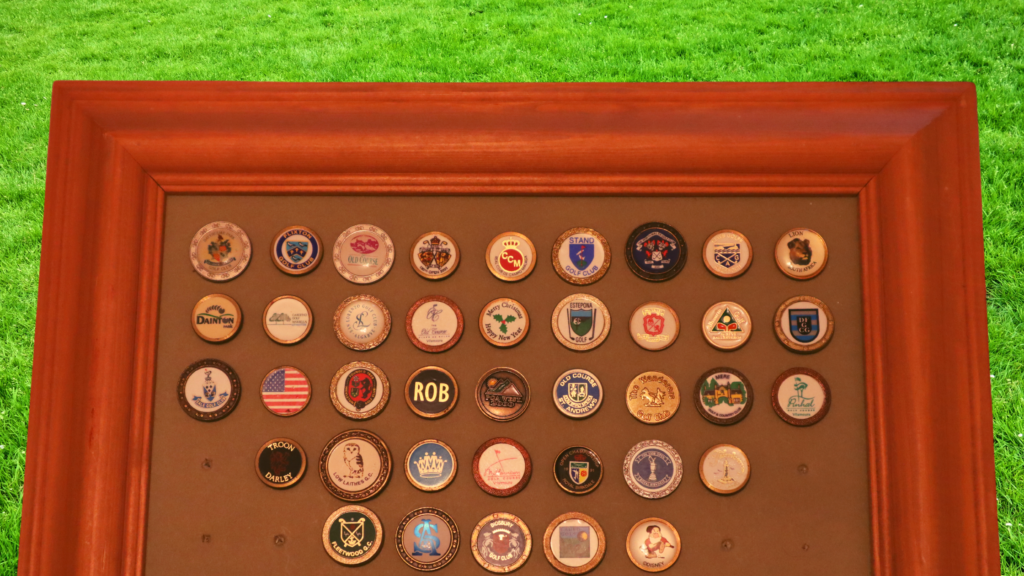 I first started playing golf back in 1998. I played for 7 years before a change of jobs restricted my time, so other than the odd friendly game once per year, I pretty much stopped playing golf. Then in 2019 while holidaying with friends in Vale do Lobo (and heavily under the influence of Super Bock), I agreed to pick up the clubs again and join my local golf course. Reflecting recently upon my past games, I thought it would be interesting to keep a golf course logbook showing all the different courses that I've played over the years.
The golf courses below are a mixture of courses I played in my first stint of golf and those that I've played since coming back. I have lived in Manchester for most of my life, hence the bulk of the courses in this log are golf clubs based in the North West of England.
The green flags are the courses that I've already played, and in red are some of the golf courses that I'd really like to play in the future. I'll be adding to those as I go along. The holy grail for now are St. Andrews & Augusta. One seems slightly more achievable than the other!
Map
Most of this golf logbook is based on my recollections. If I'm not 100% sure, then I haven't added the golf course to the map. My memories of the golf courses from 2005 and before are generally very vague. I played a lot of golf courses in the late nineties/early noughties and feel sure I have missed some. If you played a golf course with me and can see a course that is missing, then please let me know!
I love playing my home course Flixton Golf Club. The familiarity of knowing yardages, best places to miss a shot, and so on means that I do not have to think quite so hard while playing. That doesn't mean to say it's any easier! I would like to challenge myself more this year and make a conscious effort to try to get out, play a few other courses, and fill up this golf course logbook a little more!
56 different golf courses in 6 different countries and 2 different continents.
Courses I've played:
Abersoch Golf Club
Alhaurin Golfclub
Altrincham Golf Course
Antrobus Golf Club
Birchwood Golf Club – Read Full Review
Blundells Hill Golf Club
Childwall Golf Club
Cheadle Golf Club
Chorlton-cum-Hardy Golf Club – Club Page
Dainton Park Golf Club
Davyhulme Park Golf Club – Club Page
Disley Golf Club
Dunham Forest Golf and Country Club
Duxbury Park Golf Course
Estepona Golf
Flamingos Golf
Flixton Golf Club – Club Page
Foxhills Country Club – Golf Club & Resort – Longcross Course – Read Full Review
Golf Torrequebrada
Gullane Golf Course #2
Gullane Golf Course #3
Heaton Park Golf Course – Club Page
High Legh Park Golf Club
Hill Valley Golf Club
Ingol Golf Club
La Cala Golf
La Quinta Golf & Country Club
Legend Golf Course
Lilleshall Golf Club
Lockerbie Golf Club
Los Arqueros Golf & Country Club
Los Naranjos Golf Club
Marbella Golf Country Club
North Manchester Golf Club
North Wales Golf Club
Oulton Hall Hotel, Spa & Golf Resort
Pinhal golf course
Pinheiros Altos Golf Resort
Preston Golf Club
Prestwich Golf Club
Quinta do Lago Golf Course
Reddish Vale Golf Club
Ringway Golf Club Ltd
San Lorenzo Golf Course
Stand Golf Club Ltd.
Styal Golf Club
Telford Golf Club
Tewkesbury Park
The Mere Golf Resort & Spa
The Shropshire Golf Course
Vicars Cross Golf Club
Vila Sol Golf
William Wroe Golf Course – Club Page
Withington Golf Club
Worsley Golf Club
Worsley Park Golf Club
Countries I've played in:
England
Portugal
Mauritius
Scotland
Spain
Wales
Continents I've played in:
Europe
Africa