William Wroe Golf Course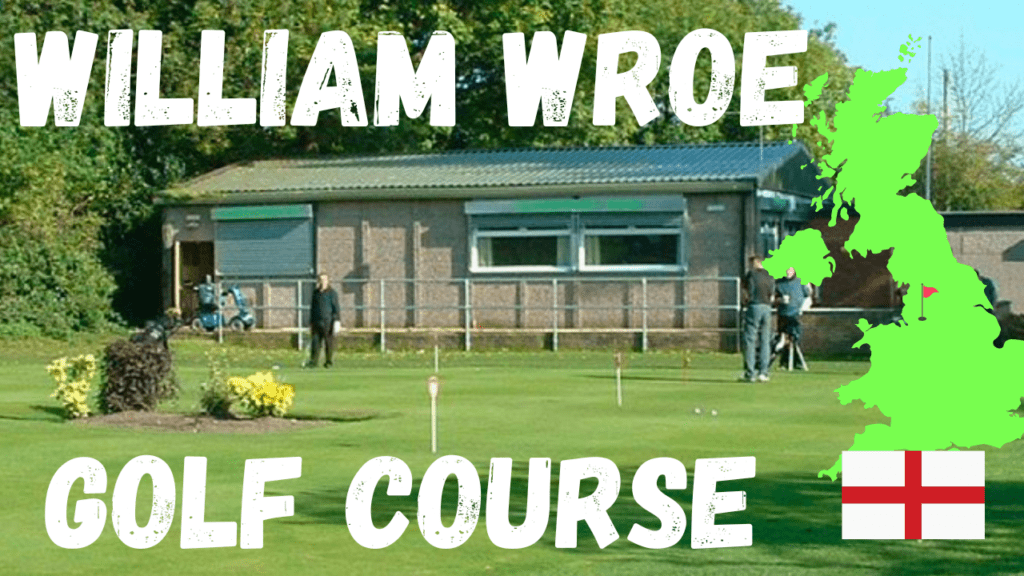 Established in 1973 William Wroe Golf Course was home to Acre Gate Golf Club. The parkland course that was run by Trafford Leisure sadly closed its doors in March 2017. In Feb 2017 Trafford Council chiefs confirmed the course was to be closed. Half of the course was earmarked for development at the time. Thankfully as yet the course hasn't been developed on and it remains a popular area for local residents to visit and walk around.
Below you can see William Wroe Golf Course, the clubhouse and the surrounding area.
How long is William Wroe Golf Course?
Off the back, white tees William Wroe Golf Course is 4,368 yards long.
⚪️ 4,368 Yards – Par 64
🌕 4,092 Yards – Par 64
🔴 4,152 Yards – Par 67
📍 Address: Pennybridge Lane, Flixton Road, Flixton, Lancashire, M41 5DX, United Kingdom
🖥️ Website: COURSE CLOSED
@ Email: COURSE CLOSED
☎️ Tel: COURSE CLOSED
🏌🏼Pro: COURSE CLOSED
William Wroe Golf Course Scorecard: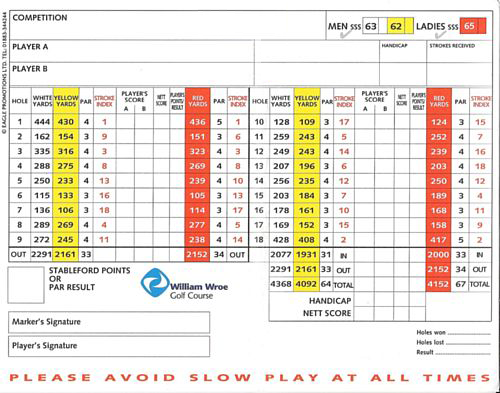 William Wroe was a pay and play municipal golf course run by Trafford Leisure, who also managed (and still do) Altrincham Golf Course. Affectionately known by the locals as Willy Wroe, the short 18 hole course was a huge hit with locals and Acre Gate Golf Club had a strong membership of loyal golfers. It was a short course with an interesting layout and well designed greens. The course was a good test of a golfers short game. For a course that was open to the public, and that didn't have the green keeping budget that a private club would benefit from, William Wroe's greens were maintained to a high standard.
The first hole and the last hole were the two longest on the course. Both holes were tricky par 4s over 400 yards long that ran parallel to the train track that heads into Manchester town centre. After nine holes golfers went over the bridge, crossing the train track to reach the back nine.
The first hole was once voted as one of the top ten opening holes in England. A really tight drive with out of bounds left and right even if a golfer managed to hit a great tee shot the approach was tough. Usually a mid to long iron down the hill, over water into a small green. Due to the lack of water on the greens it was insanely difficult to get the ball close to the pin.
Over the years too many stray balls lead to the 4th hole and 11th hole banning the use of woods from the tee.
Membership prices at Willy Wroe were insanely low, which was fantastic for junior golfers wanting to spend their whole summer out on the course.
The William Wroe Veterans Golf Society still runs, but is now based from Altrincham Golf Course.
Looking for a new course to play? Checkout our Golf Course Encyclopedia.
Have you played there? What are your best memories of Willy Wroe? Comment below. 😃