The Best Golf Glove?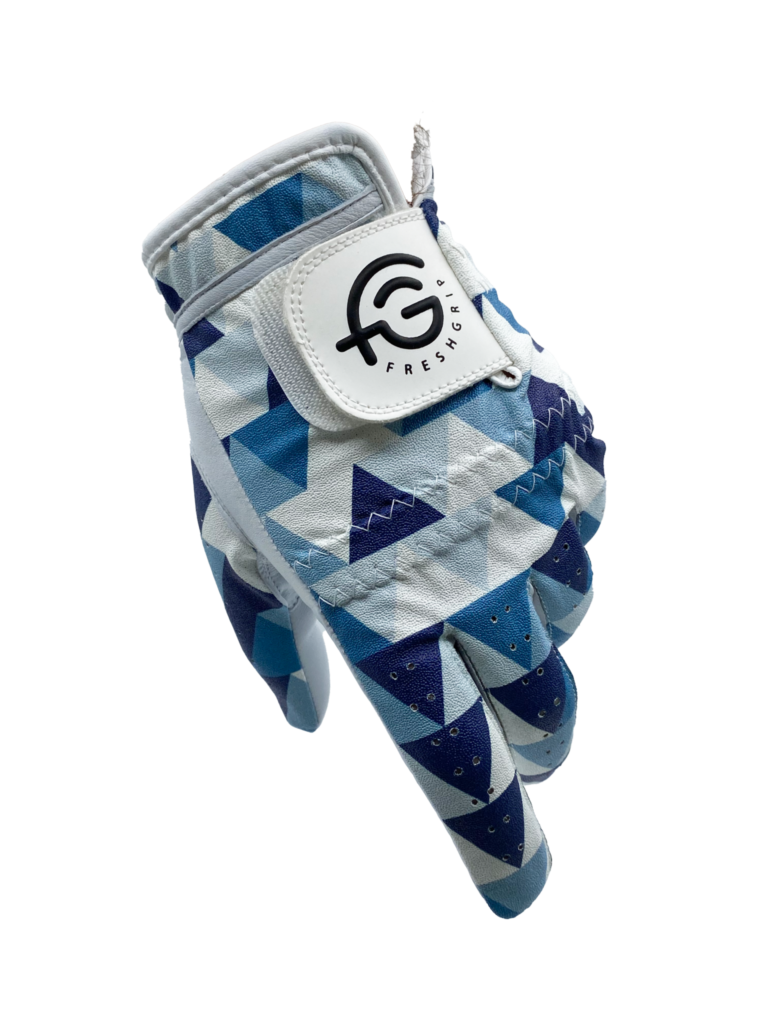 DISCLOSURE: THIS POST MAY CONTAIN AFFILIATE LINKS, MEANING I GET A COMMISSION IF YOU DECIDE TO MAKE A PURCHASE THROUGH MY LINKS, AT NO COST TO YOU. PLEASE READ MY DISCLOSURE FOR MORE INFO.
Last week, I was lucky enough to receive a parcel through the post from Matt, the founder of FreshGrip. Inside were six golf gloves, and one of them was probably the best looking golf glove that I've ever seen!
Now I have to admit, until a few weeks ago I'd never heard of FreshGrip golf products, but then this post popped up in my Instagram feed:
As my regular followers will know, I love a free giveaway, and therefore I quickly began to follow FreshGrip on Instagram, followed all the instructions….and luckily won their Christmas Giveaway!
A couple of days later, my prizes promptly landed. Here you can see me with them in front of our beautiful Christmas tree (it certainly is the season to be jolly!)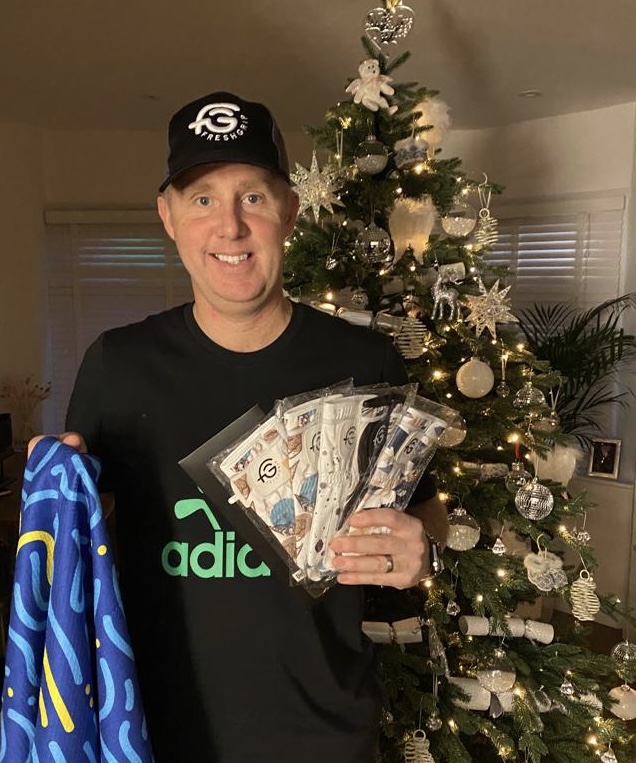 Who are FreshGrip, and do they sell the best golf glove?
FreshGrip are a golf clothing brand, who state that their aim is to achieve "a refreshingly different style to tradition…born out of a desire to wear different."
FreshGrip aim to make their golf equipment different than standard with interesting and stylish designs, and from the prizes that I received, I can certainly confirm this.
My prize consisted of six gloves, a golf towel, and a cap. I'll add a full review of the gloves to this blog post at some point next year. For now, though, they're far too nice to be used during the winter months! The gloves are made from "quality AAA cabretta leather" and are refreshingly designed compared to most standard golf gloves. These are the golf gloves that I was sent. Which one is your favourite?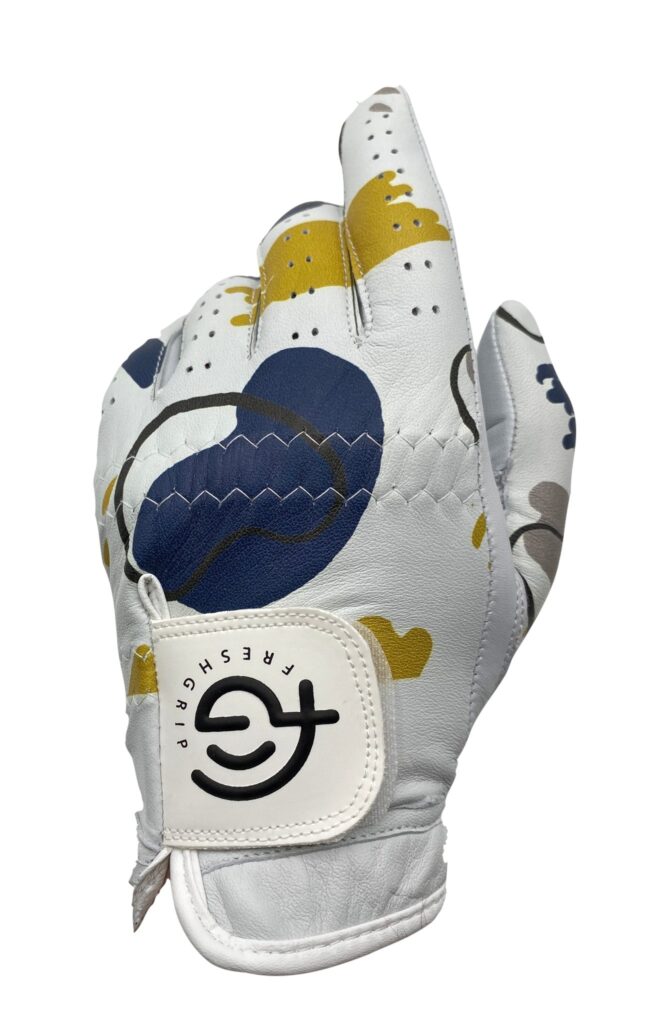 Which is the Best Christmas Golf Glove?
The Geometric design is my favourite. I love the repetition of the shapes and continuity of this glove's pattern, and I would like to see that design available in a few different colours. As regular readers will know, I don't have much blue equipment in my bag (I'm a 'red'!). My choice would be Red, Black, or/and grey. A green version would look good, too, resembling trees on a golf course … and could be possibly adapted into a festive theme for Christmas, like my fun design below?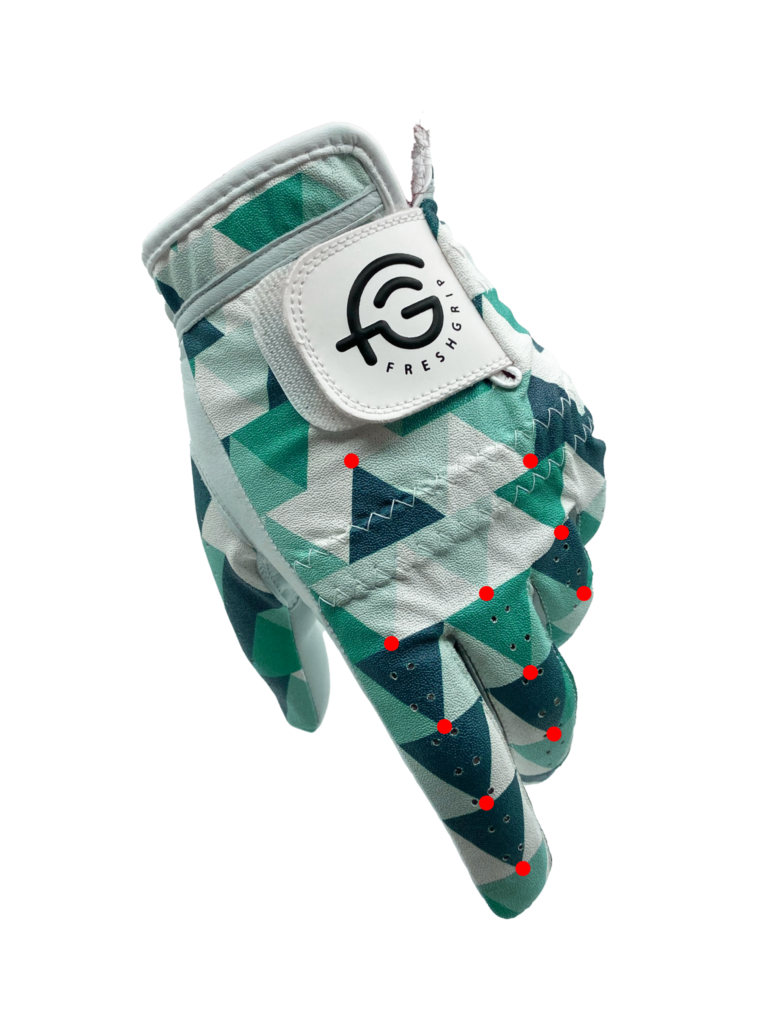 The Untangled FreshGrip Towel matches my winter carry bag nicely. I love the fact it's sustainably made using 100% recycled material. It's ultra absorbent and the waffle construction makes it light to carry, too.
Lastly, I had a choice of caps. I chose the Two Tone Classic Snapback because the grey and black colourings match my the colour scheme of my golf bag well. It'll be perfect for keeping the Manchester rain out of my eyes while playing golf.
I'll pop a full review in here for the FreshGrip golf gloves once the weather gets better in the spring, winter isn't the time for using fresh new gloves!
Bye for now!