Chorlton Golf Club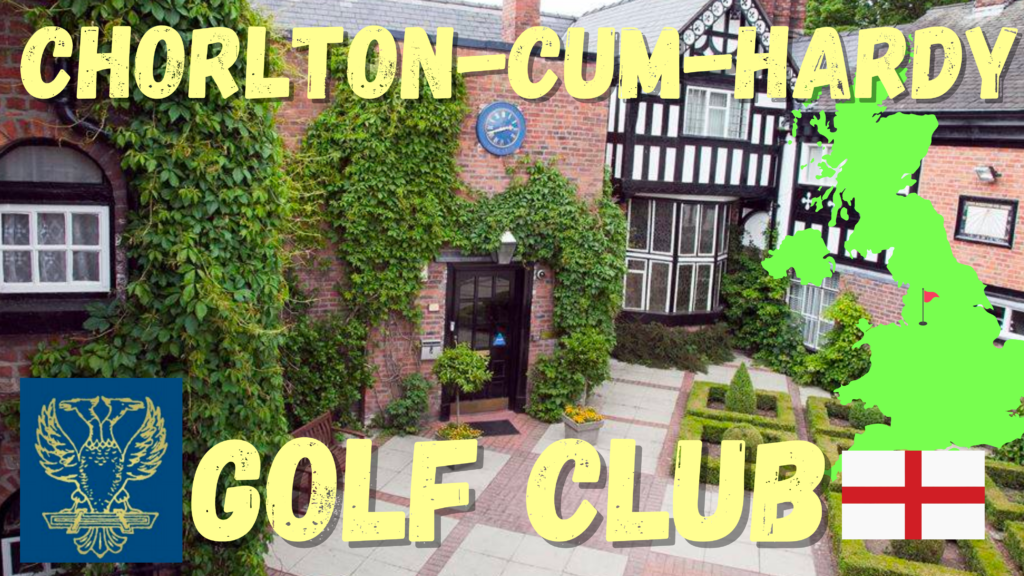 Chorlton-cum-Hardy Golf Club is a fantastic 18 hole, par 70, parkland course situated in the suburbs South Manchester, England. The golf club was established in 1902 and is now possibly most famous for being the home club of the Golf Mates.
The Chorlton clubhouse is on the site of Barlow Hall, a dwelling that dates back over 800 years.
Take a look at the stunning course, clubhouse and it's surroundings here:
How Long is the Chorlton Golf Course?
The Chorlton-cum-Hardy Golf Course in Manchester, UK is 6,048 yards long (5,530m) from the back "White Tees".
⚪️ White Tees: 6,048 Yards – Par 70
🌕 Yellow Tees: 5,851 Yards – Par 70
🔴 Red Tees: 5,397 Yards – Par 72/70
The red tees are a par 72 for women or a par 70 for men.
The golf course itself is set on multiple levels with some very wide open fairways, but also some incredibly tight drives! Along with Sale, Didsbury and Withington, It is one of several local courses that are set near to the River Mersey. With top notch facilities, Chorlton is well worth a visit!
Down towards the first tee there's a couple of practice nets, a putting and chipping green with bunker, and a practice area for shorter irons. The pro shop is relatively small, but it is well stocked with everything you might need for a day of golf. With plenty of parking and large changing rooms, Chorlton is a good venue for a society day out.
After the round, there is a delightful area out the back of the clubhouse, where golfers can sit, eat food and enjoy the 19th hole while watching other golfers coming down the 18th.
Chorlton-cum-Hardy Golf Club Contact Details
📍 Address: Chorlton-cum-Hardy Golf Club, Barlow Hall, Barlow Hall Road, Chorlton-cum-Hardy, Manchester, M21 7JJ | United Kingdom
🖥️ Website: https://www.chorltoncumhardygolfclub.co.uk/
@ Email: [email protected]
☎️ Tel: 0161 881 5830
🏌🏼Pro: David Mackinnon | 0161 881 9911 | [email protected]
Follow the Chorlton Pro Shop on Social Media:
You can also follow Chorlton's Greens team:
Opening Hours:
Monday

8:00 AM – 9:00 PM

Tuesday

8:00 AM – 9:00 PM

Wednesday

8:00 AM – 9:00 PM

Thursday

8:00 AM – 9:00 PM

Friday

8:00 AM – 9:00 PM

Saturday

8:00 AM – 9:00 PM

Sunday

8:00 AM – 9:00 PM
Chorlton-cum-Hardy Golf Club Official Social Media:
Looking for a new course to play? Checkout our Golf Course Encyclopedia. If you would like to see a particular course in this format or have spotted any errors, please let us know. 😀