The Masters 2023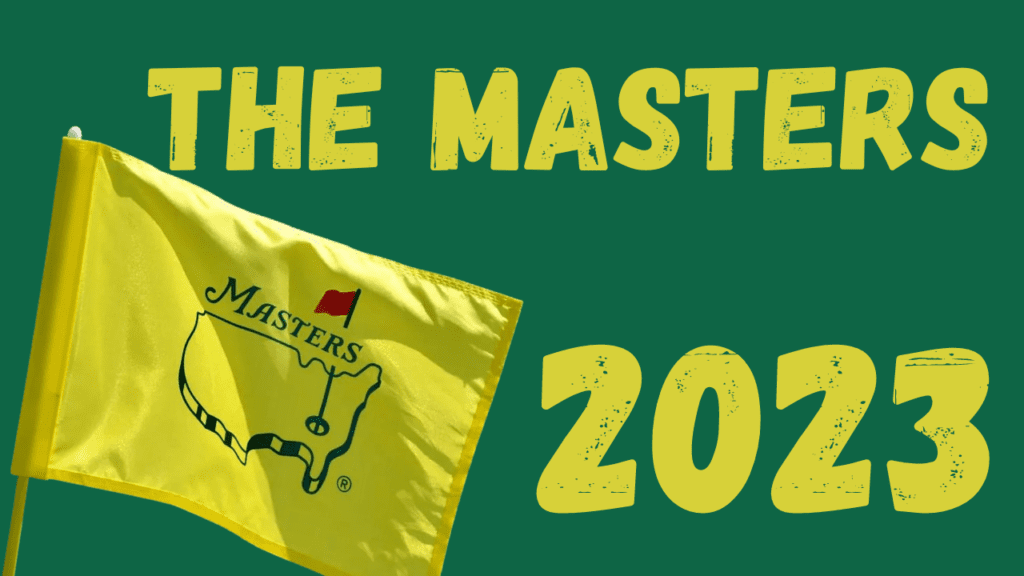 Top Six Questions Heading into the 2023 Masters
The Masters Tournament will begin on Thursday April 6th, 2023 (Easter Weekend). It features $15,000,000 in prize money, for what will be the best quality professional field in the game of golf so far this year. The 2023 Masters will be the 87th Masters tournament.
In one of the more dominant performances (not seen at the Masters in quite some time), Scottie Scheffler pulled away from Rory McIlroy and the rest of the field en route to his first green jacket in 2022. Will we see a similar performance in 2023, or will this be the year a new champion is crowned at the first major championship of the year?
One thing is for sure, Augusta National is a fantastic, beautiful and challenging golf course. It is truly unlike anything else both players and fans of the sport will come across throughout the world. Here are six of the most popular questions heading into the 2023 Masters.
Want to know more about Augusta National Golf Club? Read our full article here.
Can Scottie Scheffler repeat as Masters Champion?
At only 26 years of age, Scheffler came into his own in 2022, similar to how Jordan Spieth caught fire in 2015 and won two major championships at a young age. Scheffler not only won the Masters, but nearly won the U.S. Open as well. In the end he lost out to Matt Fitzpatrick. Scheffler has continued to perform at a high level in 2023 and has the sort of golf game that translates well on a lot of the PGA Tour golf courses. Scheffler is not the longest hitter on the PGA Tour. What he does have is a fantastic iron game, that sets him up for easy birdie opportunities wherever he goes.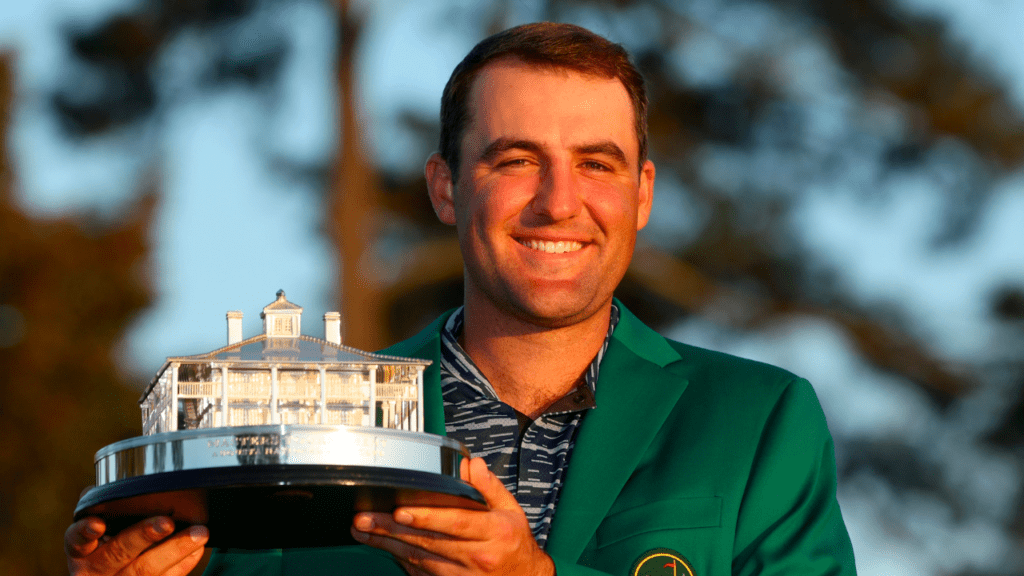 This is where the potential pitfall for Scheffler might come. His putting. Ever since turning professional in 2018 he has been an average putter of the golf ball at best, with 2022 being the time when he stepped it up considerably. As we all know in the game of golf, it doesn't matter how close the approach shot is if you can't make the putts when they matter. This will certainly be something to keep an eye out for ahead of the Masters. If Scheffler's putter gets hot, then he'll be right up there.
Will LIV Golf players be allowed to play in this year's Masters?
Ever since its inception last year, much has been said and debated about the LIV Golf Tour. Should we take it seriously seriously? No one can deny the caliber of players on the LIV Golf circuit. They increased dramatically as the year progressed, to the point where their events legitimately rivalled those of the PGA Tour. There were however, certainly some gimmicky aspects to the new tour that were off-putting as well.
To put this issue to rest for 2023, Masters Chairman Fred Ridley has come out and stated that LIV Golf players who qualify for the Masters Tournament will be allowed to play. This includes lifetime exemptions to former winners of the event. Winners such as Dustin Johnson, Patrick Reed, Sergio Garcia, Bubba Watson, Charl Schwartzel, and Phil Mickelson will all be welcome.
One particular LIV Golf player to keep an eye out for at the 2023 Masters Tournament is Cameron Smith. Smith gave Scheffler a run for his money at the start of the final round in 2022 only to fizzle out on the back nine, but that is not to take anything away from how well he performed overall. Smith doesn't drive the golf ball very far, but on a course like Augusta National he doesn't necessarily have to. He just needs to play to his strengths and rely on one of the best putting strokes in the game of golf today to propel him to the finish once again.
Who are the favourites heading into this year's event?
As he continues to play at a high level at the start of 2023, it is important to first consider defending champion Scottie Scheffler as a favourite heading into the event. Scheffler has not shown any sort of rust in his game since last year. He also has the sort of mentality that is able to overcome any small hiccups along the way.
Aside from Scheffler, two other players must be considered as favourites heading into the 2023 Masters. Rory McIlroy and Jon Rahm. Both are huge drivers of the ball and can easily carve up Augusta National like it is essentially their playground. McIlroy in particular has ascended into the top spot in the World Golf Rankings in early 2023. He could stay there for quite a while with the way he has been performing in recent months. While Rory looks strong, Rahm looked dominant in his win at the Plantation Course in the Sentry Tournament of Champions. He also romped home to win The American Express at La Quinta, California at the start of 2023. If he can steady the putter, he is certainly a player who can have a go at the green jacket.
Are there any dark horse picks to look out for this year?
What is great about the Masters Tournament and Augusta National in particular is that the best golfers are generally the ones who are always at or near the top of the leaderboard each year. As such, dark horse picks may be few and far between. Three players who may fit the bill at the 2023 Masters Tournament are Viktor Hovland, Jordan Spieth, and Collin Morikawa.
All three of these golfers are great strikers of the golf ball from tee to green. Spieth and Morikawa both have the experience of being a major champion. They know what it takes both mentally and physically and have played pretty well of late. Hovland in particular, is known for having a great combination of solid approach play and a putter than can catch fire from anywhere. If Hovland can get some momentum with the putter early on in this year's Masters, then watch out!
Will Tiger Woods play in the Masters in 2023?
Ever since Tiger Woods got into a serious car accident in February 2021 it has been difficult to determine his playing schedule. At the end of 2022 Tiger did state in an interview that he hoped to play in all of the major tournaments in 2023. However, he is still having difficulty walking out on a golf course. For now, we have to assume Woods will find a way to play in the 2023 Masters Tournament, but the real question will be his competitiveness.
Tiger truly desires to break Jack Nicklaus' major record. Going through major back surgeries along with the car accident have severely hampered him in quest to this point. We have to wonder whether he will truly have enough left in the tank to win multiple majors anymore, let alone another at Augusta National. What separated him apart from his competitors, was his incredible distance, and a putter like no other. With the way technology has advanced everyone now can drive the golf ball over 300 yards. Top that with the fact Woods has yet to show the touch he had with the putter some years ago, another win seems unlikely.
It's truly hard to say this, but golf is finally starting to pass Tiger by slowly but surely. He will always be remembered as the greatest modern golfer ever to play the game. Tiger has dozens of highlights that will cement his legacy for decades to come. But will he get the elusive 19th major before he hangs up his golf cleats for good? Only time will tell.
Who will top the Masters Leaderboard in 2023?
I'll pin it here, my prediction, written 25th Jan 2023. ➡️ Personally, I think that Jon Rahm's early season form will continue. We will see him win his second major championship at Augusta National this year.
That said, I would absolutely LOVE to see Rory or Tiger win. ❤️
Who do you think will claim the green jacket? Comment below.
Bye for now!