Best Golf Swing Speed Training Tools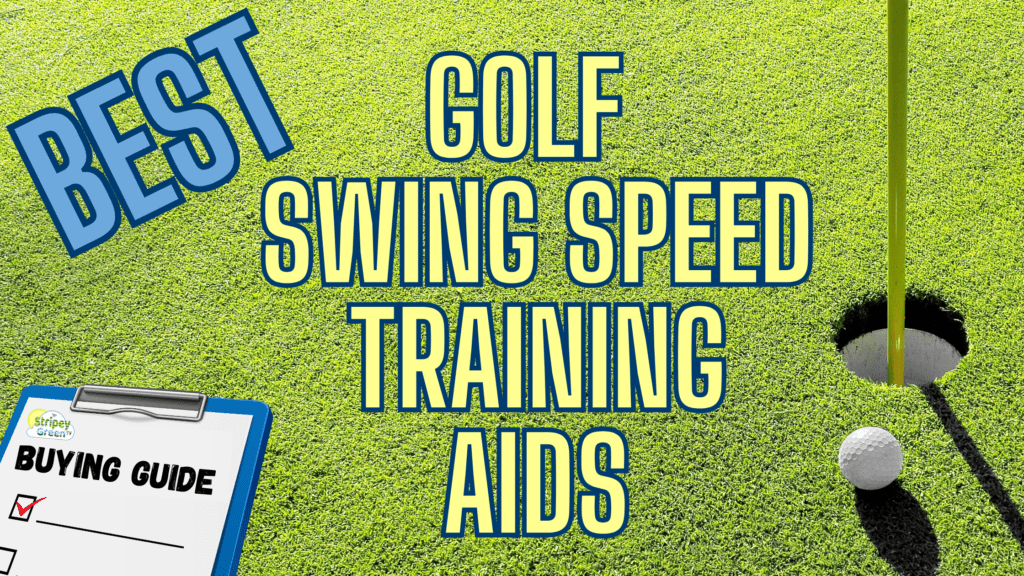 DISCLOSURE: THIS POST MAY CONTAIN AFFILIATE LINKS, MEANING I GET A COMMISSION IF YOU DECIDE TO MAKE A PURCHASE THROUGH MY LINKS, AT NO COST TO YOU. PLEASE READ MY DISCLOSURE FOR MORE INFO.
Golfers are constantly seeking ways to enhance their game, and one essential aspect is by increasing their golf swing speed. A powerful swing not only adds distance to a golfer's shots, but also boosts overall performance on the course.
While conventional methods exist to achieve this goal, we will explore a unique and holistic approach that incorporates physical conditioning, mental fortitude, and innovative training techniques to unleash your true potential and elevate your golf game.
First and foremost it's important to remember, that swing speed isn't solely about brute force. It's about mastering efficient mechanics. Work with a seasoned golf coach to analyse and refine your swing technique. The "kinematic sequence" is a unique technique that focuses on the precise timing and sequencing of body segments during the swing. By understanding and optimising this sequence, you can enhance your swing speed and achieve better ball striking. Kinematic sequencing isn't necessarily about having the perfect swing, but more about understanding how your swing can get the job done. Understanding this will help a golfer to eke every last yard out of your shots.
Strengthen Your Core and Improve Your Mobility & Flexibility
A strong core and optimal flexibility form the foundation of a potent golf swing. Incorporate regular exercises targeting core muscles, such as planks, medicine ball rotations, and cable wood chops, to stabilise your body during the swing, and generate greater rotational power. Integrating mobility training into your fitness regime can significantly improve flexibility, helping you to reach a full and unrestricted backswing, resulting in increased club head speed during impact. Read our article "Getting Fit for Golf" for more ideas.
Harness the Power of Visualisation
The mental game is a critical component of golf, and tapping into its potential can significantly impact your swing speed. Incorporate mental preparation and visualisation into your pre-shot routine. Picture yourself executing a smooth, powerful swing and visualise the ball soaring down the fairway. By honing these mental skills, you'll gain confidence and establish a strong mind-body connection, leading to a faster and more controlled swing.
Embrace Innovative Equipment & Speed Specific Training
Modern golf technology offers unique training tools that can help a golfer to increase their swing speed. Consider experimenting with some of these.
Speed Training Aids
Swing speed training is an essential part of improving a golfer's handicap.
If you're serious about improving your game, then you'll want to look at every aspect. One super quick way to improve your handicap is to learn to hit the golf ball further.
By improving your swing speed (assuming you maintain or improve the strike) you will increase the distance you hit the ball.
There are lots of different golf training aids out there to help you. Below we've picked some of the best golf swing speed training tools currently on the market. In order to measure your swing speed you will also likely need some kind of radar or similar. See our Best Golf Swing Monitoring Tools article for more ideas.
1. Relentless Golf Speed Stick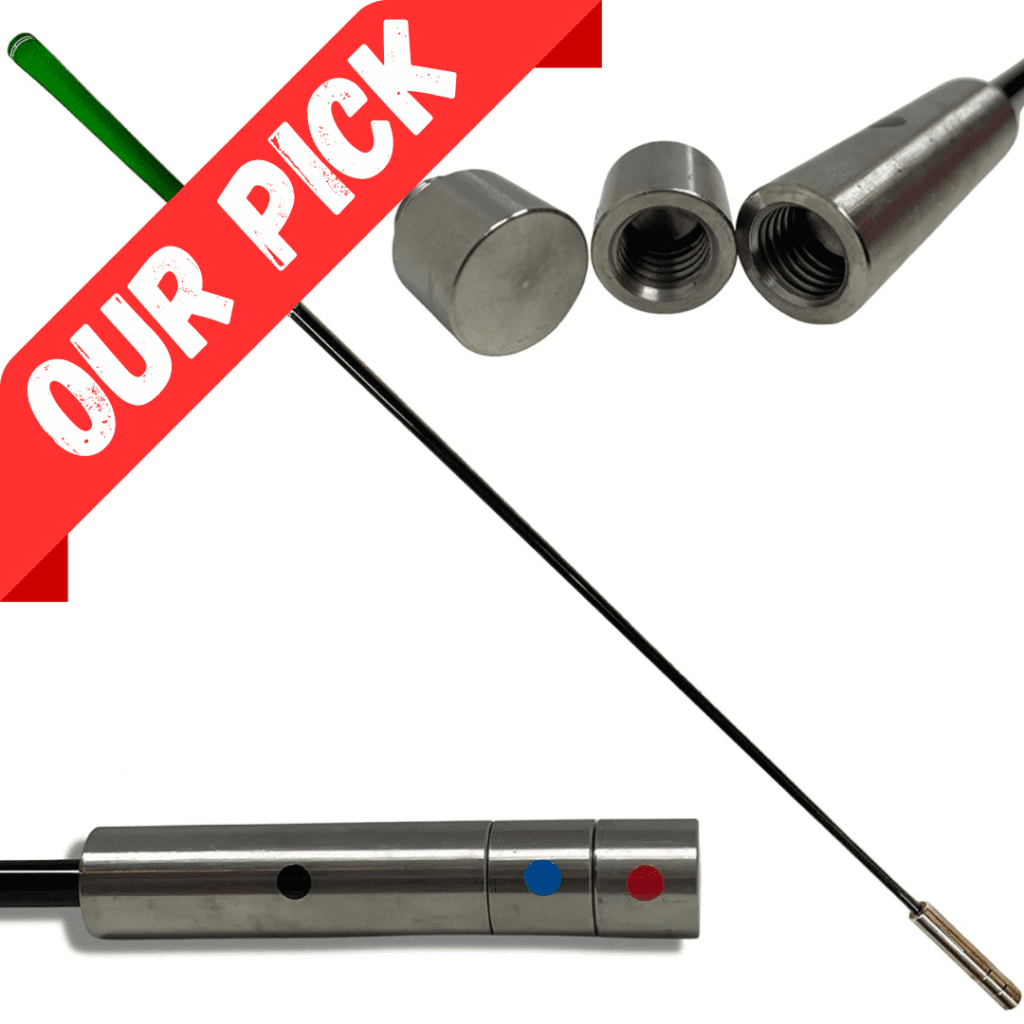 REASONS TO BUY
✅ Value for money
✅ Free training plan
✅ 4-In-One Tool
✅ Suitable for left or right handed golfers
REASONS TO AVOID
None we could find!
---
2. Alomejor Power Swing Fan Trainer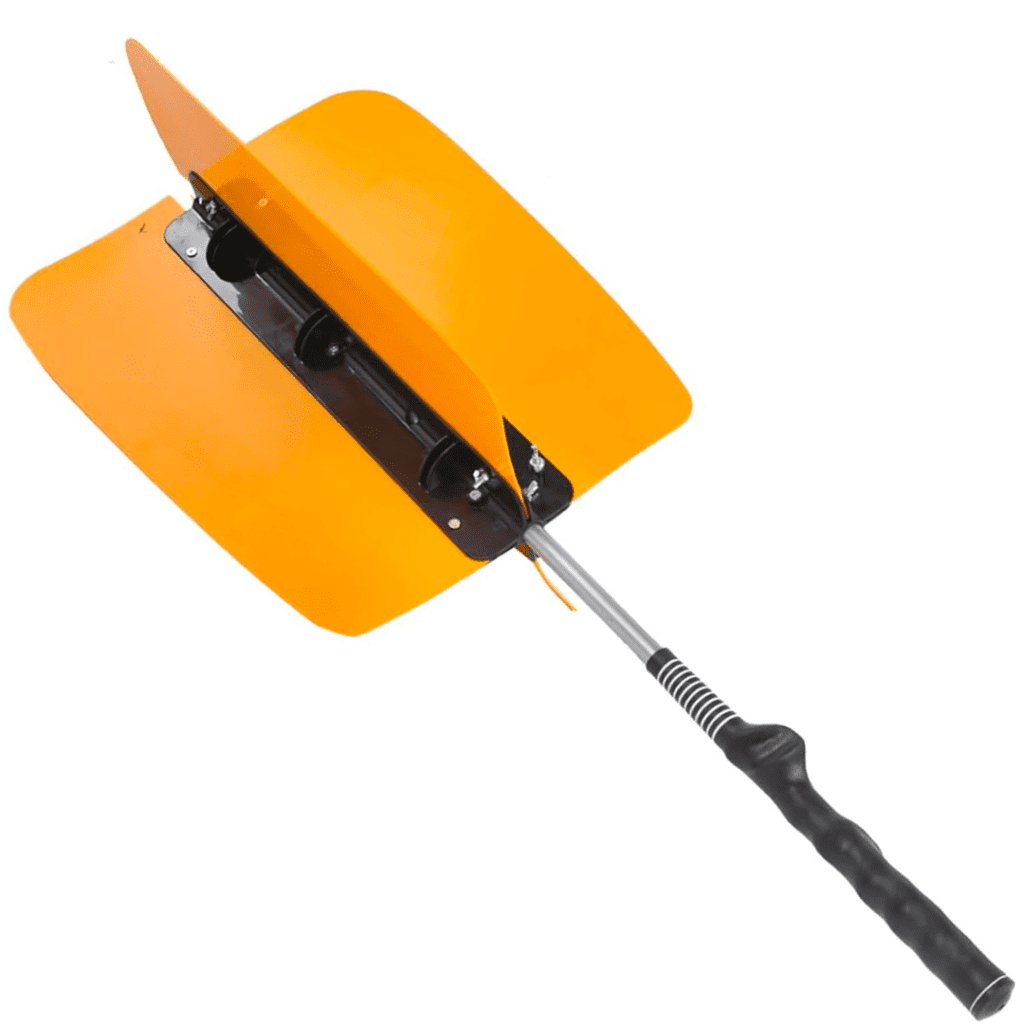 REASONS TO BUY
✅ Low cost
✅ Only requires small area to use
✅ Dual Performance – Helps improve swing speed and grip
REASONS TO AVOID
👎 Needs assembly
👎 One size fits all, not suitable for left handed golfers
---
3. SuperSpeed Multipack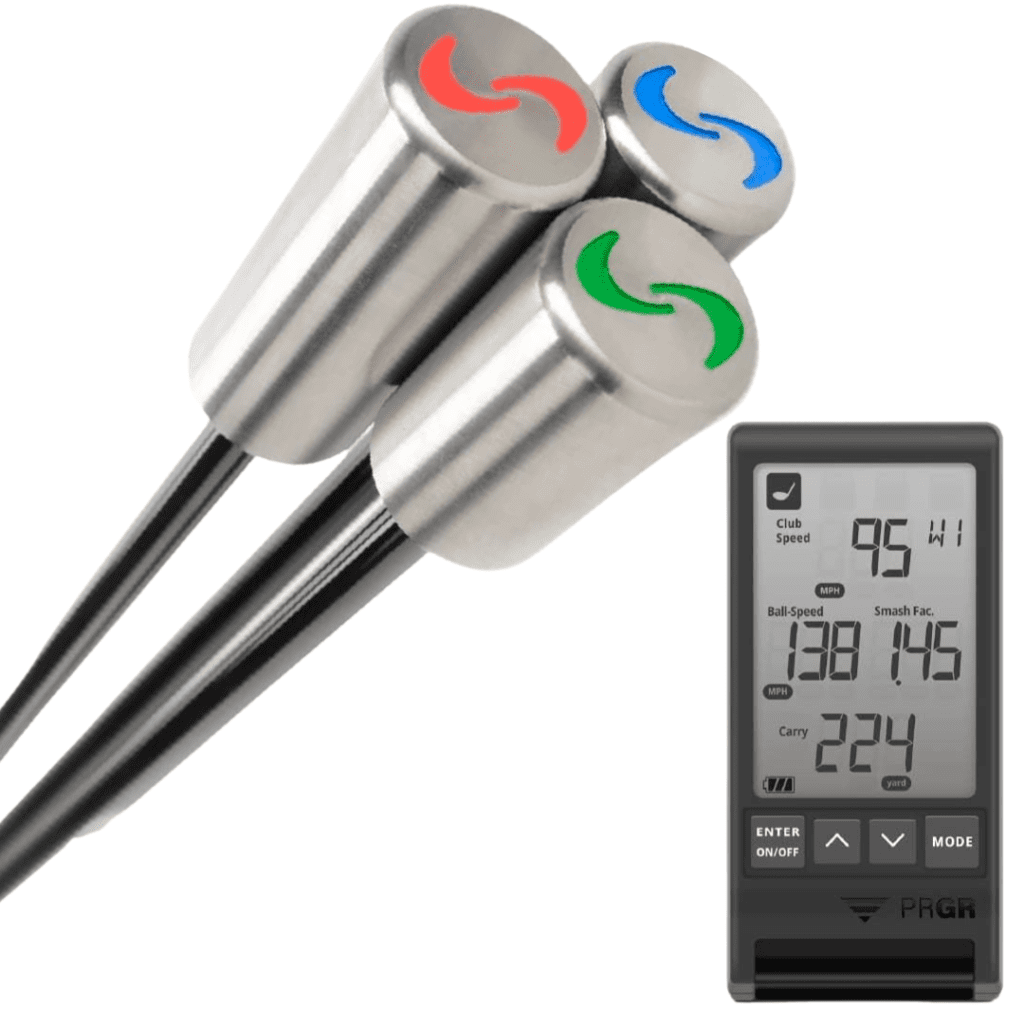 REASONS TO BUY
✅ Quality Construction
✅ Quick Results
✅ Effective Training
✅ Versatile
REASONS TO AVOID
👎 Premium price
👎 Time commitment
---
4. Orange Whip Golf Swing Trainer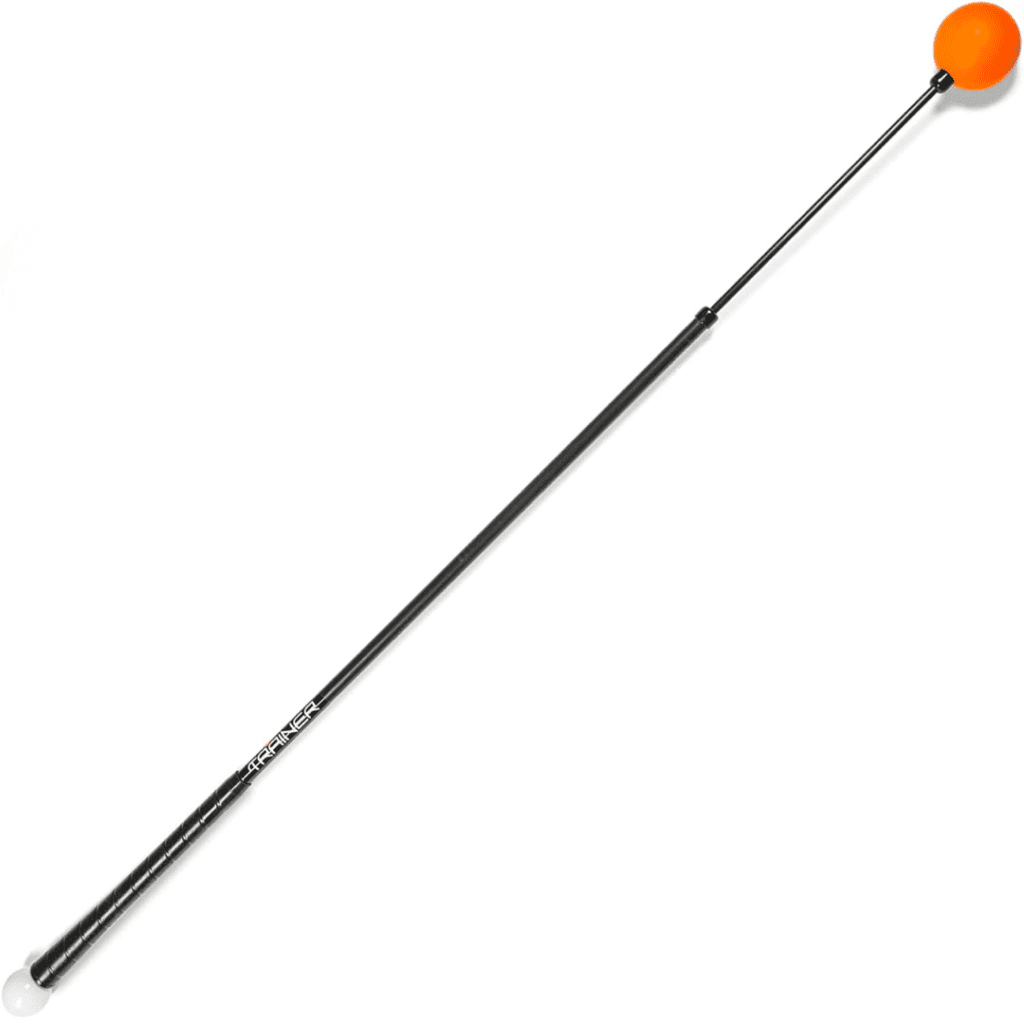 REASONS TO BUY
✅ Allround golf swing trainer
✅ Counterweight design
✅ Premium Quality
REASONS TO AVOID
👎 Subscription based training videos
---
5. SuperSpeed Golf Training Set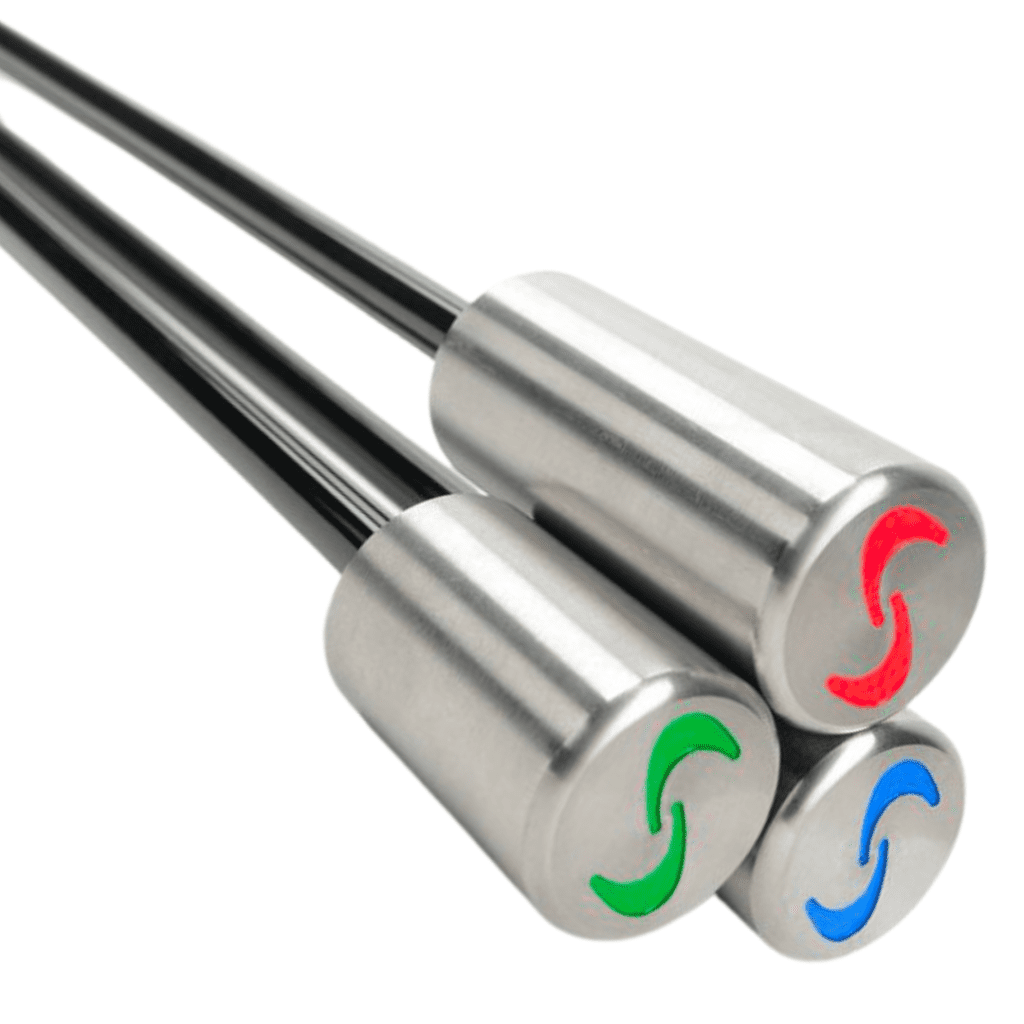 REASONS TO BUY
✅ 3 Separate Sticks
✅ Free online training plan
✅ Premium quality
✅ Available in different lengths
REASONS TO AVOID
👎 Premium price
👎 Time commitment
---
6. Rypstick Speed Training Aid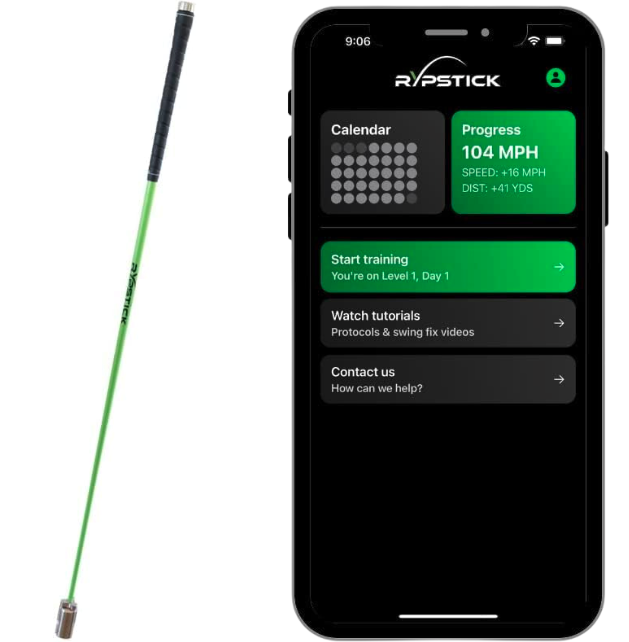 REASONS TO BUY
✅ Available in different lengths
✅ Counterweight design
✅ Free training app
✅ 60 day money back guarantee
REASONS TO AVOID
👎 Premium price
---
7. Big Crazy Swing Trainer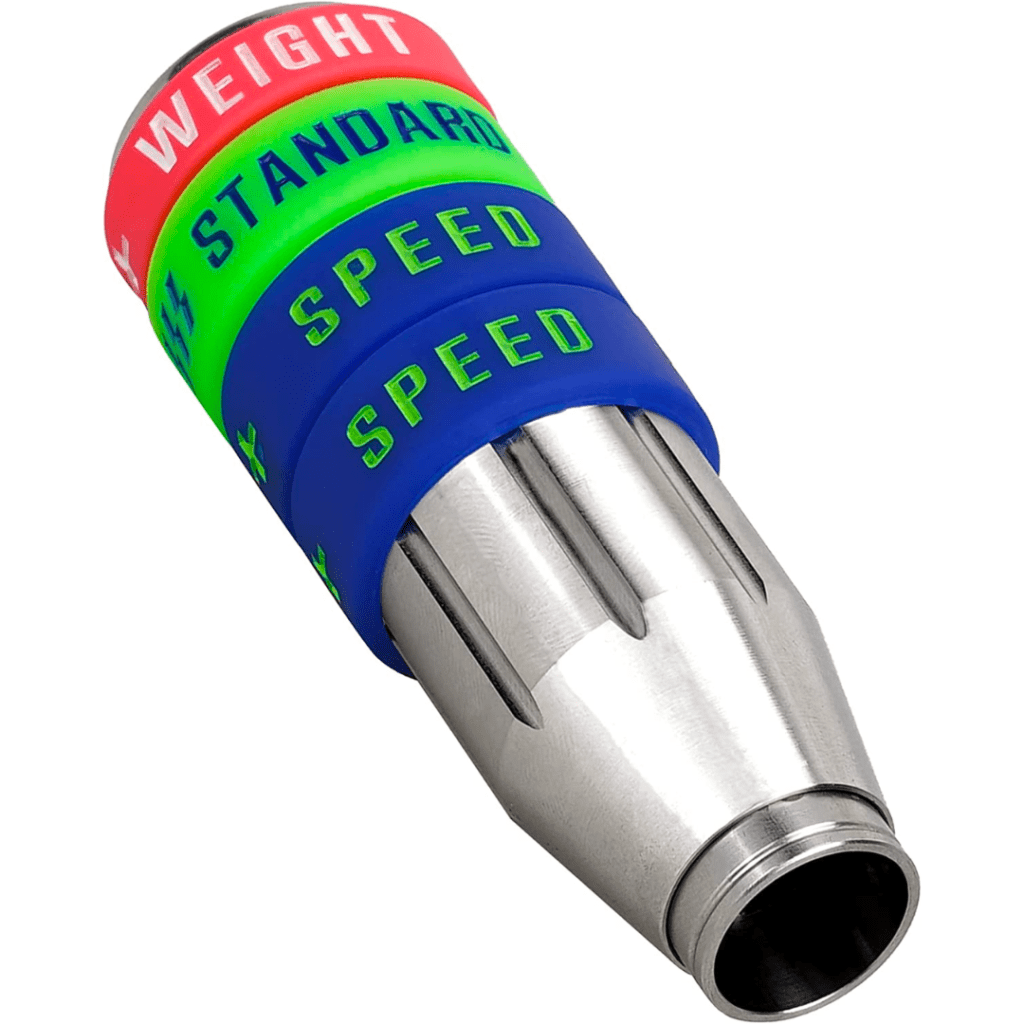 REASONS TO BUY
✅ Value for money
✅ 3-in-1 design
REASONS TO AVOID
👎 Not compatible with all clubs
👎 Risk damaging your actual clubs
---
8. Aero-Swing Training Aid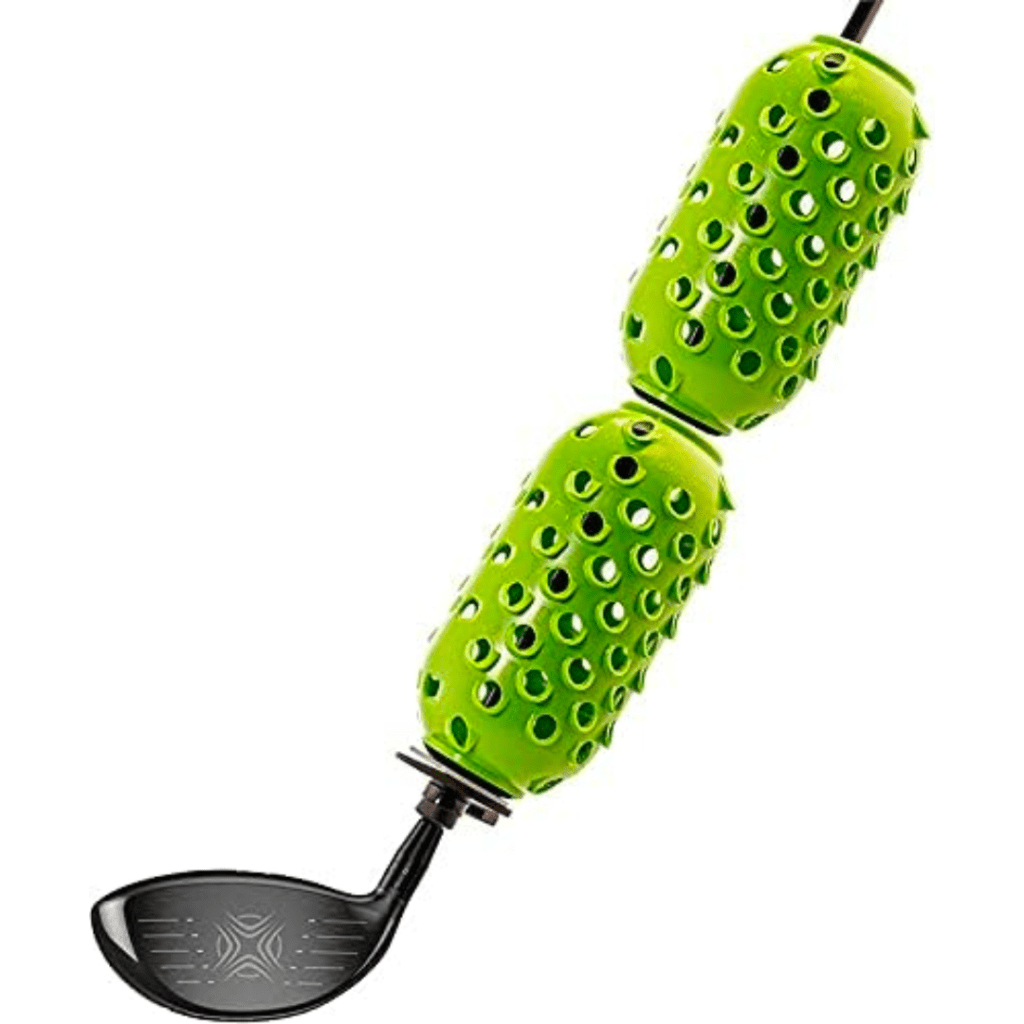 REASONS TO BUY
✅ Hit balls while speed training
✅ Variable resistance levels
REASONS TO AVOID
👎 Risk damaging your actual clubs
---
9. The Force Pedal Bundle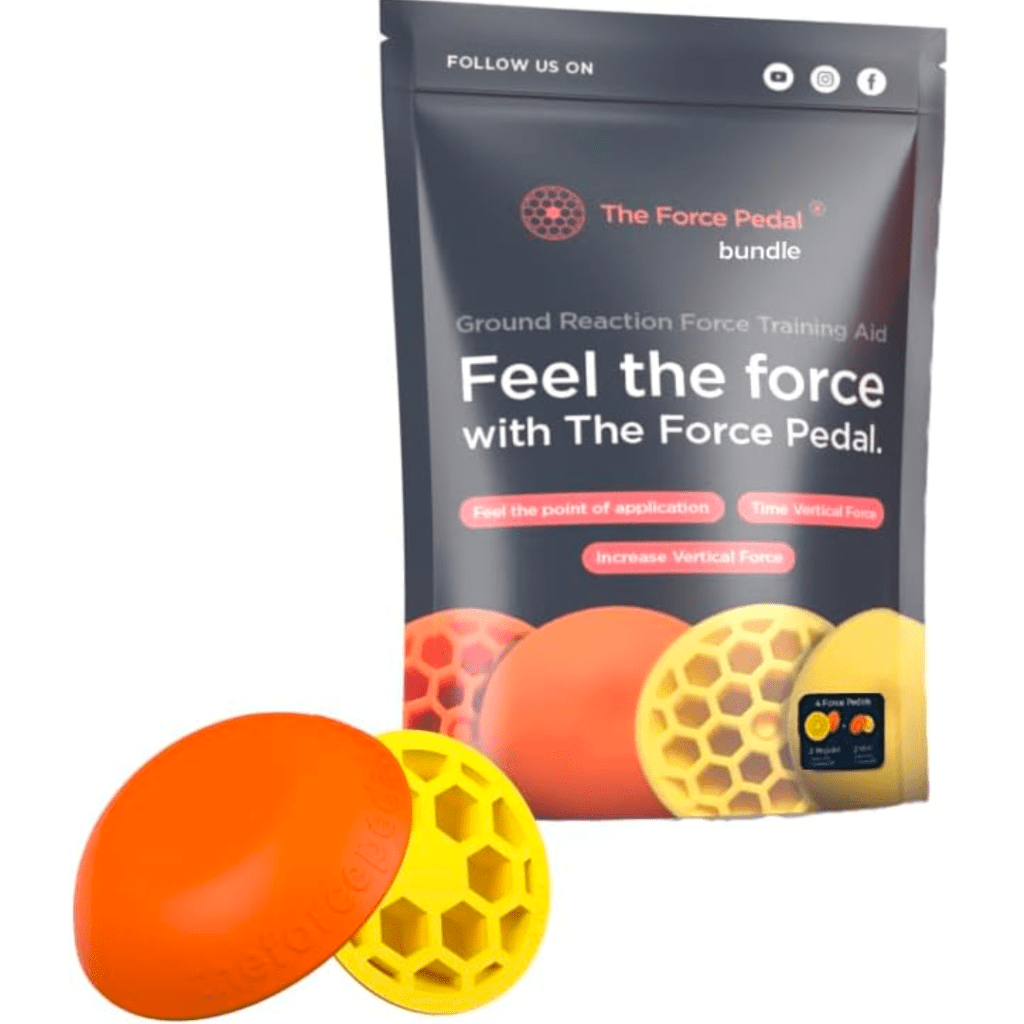 REASONS TO BUY
✅ Helps to increase stability
✅ Introduction to Ground Force Reaction
✅ PGA Approved
REASONS TO AVOID
👎 Premium price
---
What is the difference between golf ball speed and club head speed?
Club head or swing speed, is the measurement of the actual speed of your golf swing just prior to impact. Ball speed, is the speed that the golf ball leaves the club head immediately after impact.
What is the Record Golf Club Head Speed?
These records are changing all the time at the moment. In April 2023 Seb Twaddell recorded 169.9 mph.
What is the Record Golf Ball Speed?
At the same time as recording the above, Seb Twaddell set a record ball speed of 240.8mph. Compare that to the PGA Tour average ball speed in 2022 which was 172.72mph.
Summary
Elevating your golf swing speed requires a comprehensive and holistic strategy that encompasses physical fitness, mental prowess, and innovative techniques.
By strengthening your core, increasing mobility & flexibility, mastering efficient mechanics, harnessing the power of visualisation, exploring innovative equipment, and embracing speed training, you'll unlock your true potential on the golf course.
Remember, progress takes time, so remain committed, stay patient, and enjoy the process as you witness a remarkable improvement in your swing speed and overall performance.
I find the books Atomic Habits and The 5am Club really useful when looking to instil changes in my golf game.
If you've spotted any errors, think there's other products worth a mention, or would like to add your opinion please pop a comment below or drop us a message.
Bye for now!