Getting Fit for Golf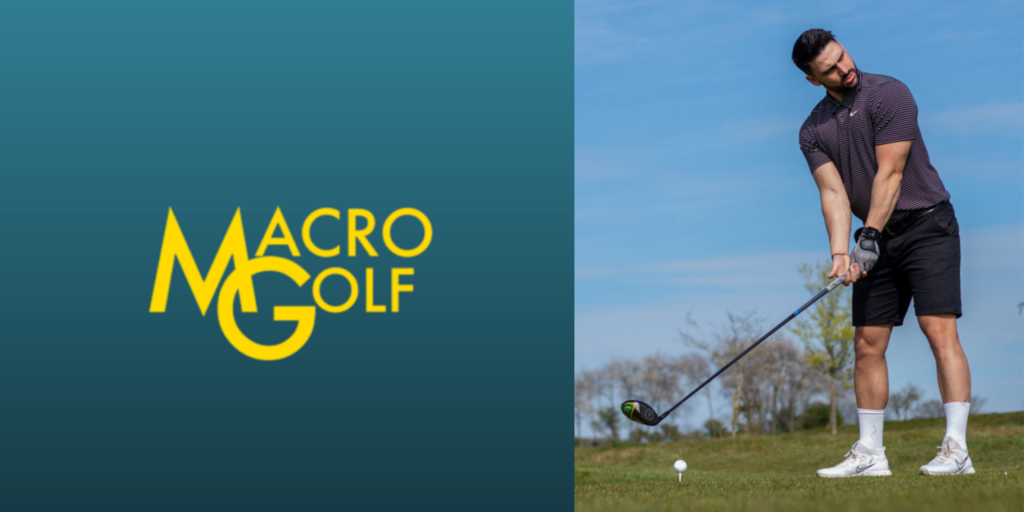 DISCLOSURE: THIS POST MAY CONTAIN AFFILIATE LINKS, MEANING I GET A COMMISSION IF YOU DECIDE TO MAKE A PURCHASE THROUGH MY LINKS, AT NO COST TO YOU. PLEASE READ MY DISCLOSURE FOR MORE INFO.
Back in January, you may recall that I wrote about overindulging at Christmas and how I needed to get fit for golf. I was keen to lose the extra stone I had put on over Christmas prior to the start of the season. The golf season kicks off in earnest around the middle of May, so I really wanted to make sure I made a strong start to the season.
In the article, I identified the four key areas I wanted to target:
Cut out snacking
Reduce alcohol
Reduce portion size
Increase exercise
I searched around for hints and tips on how best to target these four focus areas. My main social channel for consumption of media is Instagram. While I was planning my journey at the start of the golf season, I saw the post below. It is from Joe Macro Golf, and he was advertising his Golf Fitness School.
Joe was advertising his Golf Fitness School, so the thought of golf specific fitness training really interested me. The timescales of his next School were right inline with my plans, since I really wanted to be fit for golf by the start of June. The Golf Fitness School was due to start at the beginning of April and would run for eight weeks.
Who is Joe Macro Golf?
I've followed Joe on Instagram now for the last year or so. If you're looking for golf fitness hints and tips he's definitely a great person to follow.
Joe is a certified TPI Golf Fitness & Performance coach. Some TPI stats for you: 25 out of the best 30 golfers in the world are advised by TPI certified experts and TPI certified experts have advised 18 out of the last 20 major championship winners. That information tells me that Joe's certification is not just a piece of paper!
Joe is predominantly an online coach. Using a whole host of online tools, Joe aims to help not just with a golfer's fitness but also their flexibility, strength, wellbeing, and mindset.
8 Weeks to get Fit for Golf
I signed up with Joe for his Golf Fitness School and became part of Class 3B. I challenged myself to lose a stone over the 8 weeks, which at just less than 2lbs per week I thought was achievable. This loss was what I felt I personally needed to be fit for golf in time for the start of the season. I was intrigued to see how golf specific fitness training differed to other fitness and diet plans I had tried previously.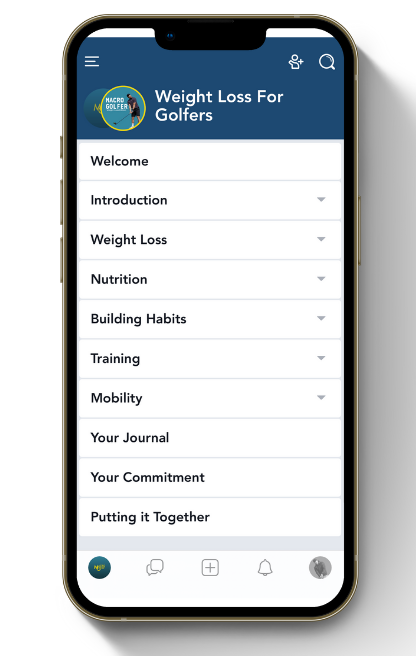 The weight loss was my initial main goal, but I wasn't really sure what else the course and would could offer me.
What is the Joe Macro Golf Fitness School
Through the 8 week programme, Joe suggests these expected results if the programme is followed correctly:
Feeling less restricted in your golf swing
Gaining strength and stability
Having more energy on and off the golf course
Developing solid daily routines
Weight loss and muscle gain
Feeling happier and more confident
Before the course starts, Joe sets a training plan. The plan is individually designed to meet the goals that the client wants to meet. For me, this plan involved three workouts per week.
This exercise felt really specific to strengthening the golf swing
On top of the workouts, there was an evening zoom meeting once per week. The meeting gave everyone in the class an opportunity to reflect on the positives from the week before and then commit to being held accountable for something achievable the following week. The Zoom meetings were an hour long. The first half hour being reflection and the second a presentation by Joe or one of his guests on various aspects of golf fitness such as swing speed, nutrition, and golf mobility.
I absolutely loved this part of the golf fitness school. Getting to meet and chat each week with like-minded golfers (some far too like-minded that it was quite scary … Hi Dave!) was so beneficial for me. On the calls, the positivity and encouragement from Joe, combined with my fellow classmates sharing their progress, was a huge motivation to succeed.
Excuses
One of the strong thought processes I took away from the 8 weeks was about excuses. I wasn't able to complete everything I needed to in the second week due to being away with work, so I came into the next meeting ready to list my excuses but didn't really get a chance to. Joe focuses very much on the future. Yes, there is certainly reflection, but it's in a very positive way. It would be something like, "okay you missed this, so how are you going to not miss it this week?" He would ask questions as to whether my goals were achievable. If not, did we need to alter them to be more realistic?
Through talking in the group, we all quickly realised that a "normal week" doesn't exist. There will ALWAYS be excuses as to why something couldn't be completed. Realising that it's okay to miss an aspect of the planned training was important to me. However, the most important thing was that once one session had been missed I needed to make sure I didn't miss it again the next time.
Missing one session is okay. In fact, it can be caught up if you have time, but it is really important to "get back on the horse" as quickly as possible and not let it slip. There are clear synergies with this mindset in golf. If a golfer hit a bad shot, then they need to try and forget about it and focus on making sure the next shot is their best shot. Yes, a golfer needs to learn from the mistake, but they certainly don't want it playing on their mind in the next swing.
Habits
I think the biggest take away in my fit for golf journey was around habits. A lot of the skills that the course teaches a golfer are habits that can be introduced into daily routines. There are several habits that I've now incorporated into my daily routine. The one that has made the most difference is daily golf mobility.
What is Golf Mobility?
Losing weight and getting stronger is undoubtedly going to improve a player's game. However, it's somewhat fruitless if mobility is poor. Golf Mobility is the ability to move in the golf swing; it's the ability to move the body with control through the positions needed to make an efficient and consistent golf swing. Each golfer's swing is different, but the fundamentals of the swing are the same. The ability to move without restriction determines how a golfers swing will look, how it will perform, and how much strain it puts on the golfer's body. Prior to the 8 week course, my golf mobility was particularly poor, but by adding this aspect to my daily routine, it has helped to improve my rotation and reduce the pain.
I now complete at least one of the mobility videos each day. It's a HABIT! The videos are really simple to follow and can take as little a two minutes each.
Mobility Videos help you get fit for golf
There's over 50 different videos in the Macro Golf Mobility Library, and you can register for them free here. A lot of the exercises can be done without any equipment. However, I would strongly recommend picking up these three cheap tools to help:
My particular favourite is the lower back smash. Using a lacrosse ball and body weight, this exercise allows for self massage and reduces lower back pain. This process is a regular mobility exercise for me. Often I wake up with lower back pain, but in just two minutes of manipulation using a lacrosse ball, the pain is relieved, so it loosens me up for the day. The full exercise is on the Macro Golf Online website, but a brief snippet can be seen here below.
The mobility videos are broken down into different areas of the body. This break down makes it quick and easy to find an exercise to improve a particular area of the body. The different areas are Hips, Back, Shoulders, Legs, Neck, Arms, Lower Leg, Chest, Lower Back, Trunk, Hands and Wrists, Glutes, and Feet. Read more about golf mobility training directly here on Macro Golf Online.
Summary – Am I Fit for Golf?
I would wholeheartedly recommend the Macro Golf Fitness School if you're looking to get fit for golf. Although the course only lasts for 8 weeks, the habits that are taught should last forever.
During the 8 weeks, I hit my goal of losing a stone. More importantly, the following achievable HABITS were ingrained, which I hope to retain forever: daily mobility exercises, a glass of water to start the day, standing up more through the day, protein each morning, and 70,000 steps a week, to mention just a few.
As a result of these new habits, I am going into this season in a better place than ever with my golf fitness.
If you want to find out more about when Joe's next Golf Fitness School is running or any of the information I've listed above, visit his website or contact Joe through Instagram.
Until next time, bye for now!