The Best Golf Books to Read in 2023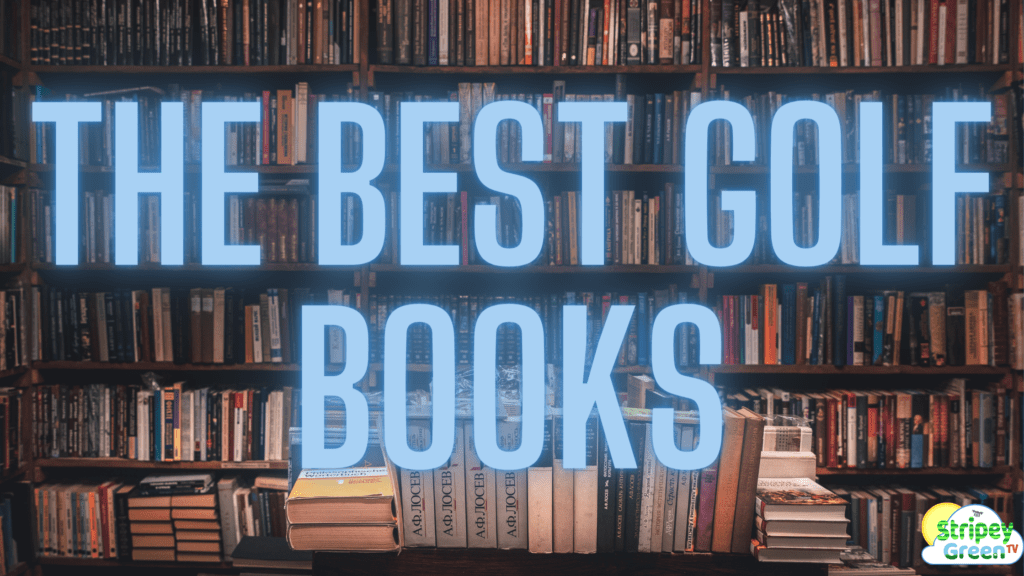 Are you looking for the best golf book for yourself or a golf-mad friend or relative?
I have spent hundreds of hours reading the most interesting golf books published to date. This compilation of books will save you time and money … because there are plenty of golf books that haven't made the cut! Find the perfect gift for yourself or a golf-mad friend or loved one.
Reading holds tremendous value for golfers seeking to enhance their mental game and overall performance. By sharpening focus and visualisation, developing mental resilience, expanding strategic thinking, and promoting relaxation, reading provides golfers with a whole host of benefits that directly translate to success on the course. Golfers should pick up the best golf books, explore new narratives, and discover the hidden link between reading and the game of golf.
Underneath this list read my summary on Why Reading The Best Golf Books is Good for Golfers.
---
Golf is not a Game of Perfect
by Dr. Bob Rotella
---
The Big Miss – My Years Coaching Tiger Woods
by Hank Haney
---
Just Don't Give Up
by Mia Baker
---
Atomic Habits
by James Clear
---
No Limits: My Autobiography
by Ian Poulter
---
The Four Foundations of Golf
by Jon Sherman
---
My Life in and out of the Rough
by John Daly
---
An American Caddie in St. Andrews
by Oliver Horovitz
---
Commander in Cheat – How Golf explains Trump
by Rick Reilly
---
So Help Me Golf – Why We Love the Game
by Rick Reilly
---
Tiger Woods
by Jeff Benedict & Armen Keteyian
---
Zen Golf – Mastering the Mental Game
by Dr. Joseph Parent
---
One Putt – The Ultimate Guide to Perfect Putting
by Ken Brown
---
Seve – The Autobiography
by Severiano Ballesteros
---
Secrets of the Short Game
by Phil Mickelson
---
Bunker Play
by Gary Player
---
Unconscious Putting
by Dave Stockton
---
Every Shot Counts
by Mark Broadie
---
Harvey Penick : The Life and Wisdom of the Man Who Wrote the Book on Golf
by Kevin Robbins
---
The Complete Golf Manual
by Steve Newell
---
Tiger Woods : How I Play Golf
by Tiger Woods
---
Harvey Penick's Little Red Book
by Harvey Penick & Bud Shrake
---
The 5 AM club
by Robin Sharma
---
Golf Made Easy: 50 Simple Tips to Improve Your Game
by Craig Barnard
---
The Greatest Game Ever Played
by Mark Frost
---
Dave Pelz's Putting Bible
by Dave Pelz
---
Dave Pelz's Short Game Bible
by Dave Pelz
---
Golf my Way
by Jack Nicklaus
---
Ben Hogan's Five Lessons – The Modern Fundamentals of Golf
by Ben Hogan
---
Why Reading The Best Golf Books is Good for Golfers
While golf is a physically demanding sport, it is often overlooked that mental prowess plays a vital role in a golfer's success. Reading, a pursuit celebrated for its intellectual stimulation and storytelling, holds a secret advantage for golfers seeking to elevate their game. There are profound benefits that reading the best golf books offers to golfers, from enhancing focus and visualisation to fostering mental resilience and strategic thinking.
Sharpening Focus and Visualisation
Reading books, particularly those with descriptive narratives or detailed instructions, can enhance a golfer's ability to focus and visualise. Engaging with vivid descriptions of golf courses, swings, and strategies in written form allows golfers to mentally immerse themselves in the game. By training their minds to visualise shots, anticipate course challenges, and picture successful outcomes, golfers can develop a heightened sense of focus and visualisation skills that directly translate onto the fairways.
Developing Mental Resilience
Golf is a game of highs and lows, testing a golfer's mental resilience and ability to rebound from setbacks. Reading books that explore resilience, perseverance, and overcoming obstacles can provide golfers with valuable insights and inspiration. By immersing themselves in stories of triumph and resilience, golfers gain perspective, learn from the experiences of others, and cultivate mental fortitude to navigate the challenges they face on the course. Reading serves as a reminder that setbacks are temporary, and the power of perseverance can lead to remarkable achievements.
Expanding Strategic Thinking
Books, whether fiction or non-fiction, expose golfers to a wide range of narratives, characters, and scenarios. These diverse perspectives and intricate plotlines can stimulate strategic thinking skills. By analysing characters' decisions and motivations, golfers can train their minds to approach their own game with a more strategic mindset. Reading encourages golfers to think critically, adapt to changing circumstances, and make informed decisions on the course, ultimately enhancing their overall gameplay.
Promoting Relaxation and Stress Relief
Golfers often face moments of pressure and heightened stress during competitive rounds. Reading serves as an effective tool for relaxation and stress relief. Engaging in a good book transports golfers to a different world, providing an escape from the pressures of the game. Reading can be a source of enjoyment and a means to unwind, allowing golfers to approach their rounds with a refreshed and calm mindset, leading to better decision-making and improved performance.
Many of the very best golf books listed above are available to listen to through Audible.
Listen to Golf Books for Free
With your trial, you will receive:
One free audiobook of your choice – yours to keep, even if you cancel. Prime customers receive two audiobooks in their trial.
The ability to choose from an incredible selection of audiobooks including best sellers, new releases, sci-fi, romances, mysteries, classics and more.
Unlimited listening to the Plus Catalogue – thousands of Audible Originals, podcasts and select audiobooks.
After 30 days, you will receive 1 book each month and continue to have unlimited access to the Plus Catalogue for just £7.99/month (renews automatically).
Cancel easily anytime.
Summary
Golf books are the caddies of the mind, guiding golfers to master the mental game, sharpen their strategies, and uncover the timeless wisdom hidden in the sport's rich history – all while enjoying an engaging round of reading off the fairway.
I will continue to read as many golf books as possible in my search for the world's best golf books. If you have any recommendations I'd love to hear them.
Spotted any errors in this review, or want to add your opinions? Add a comment below. 😀
Bye for now!