Swing into Success: The Top Tools for Golf Content Creators and Influencers in 2023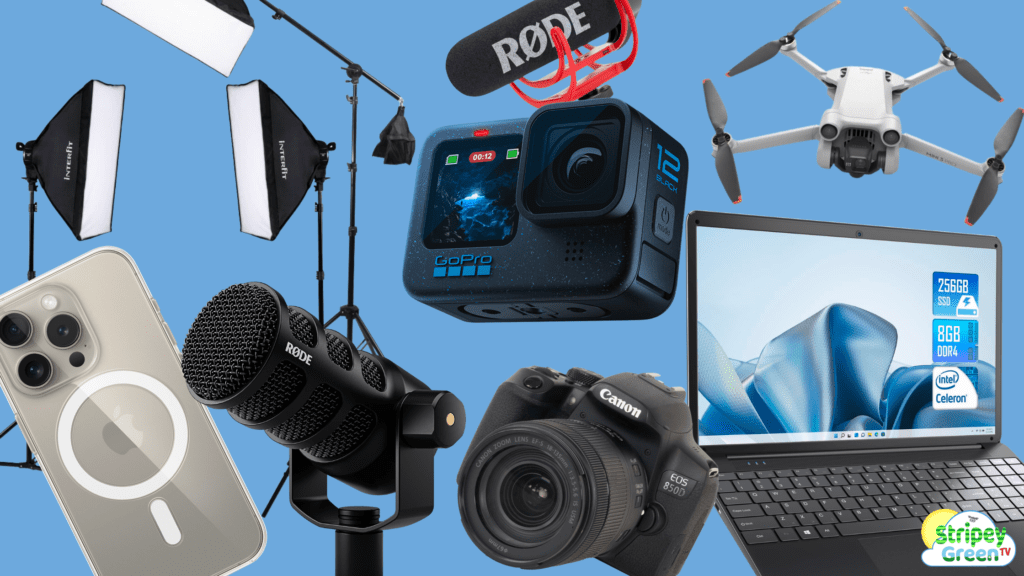 DISCLOSURE: THIS POST MAY CONTAIN AFFILIATE LINKS, MEANING I GET A COMMISSION IF YOU DECIDE TO MAKE A PURCHASE THROUGH MY LINKS, AT NO COST TO YOU. PLEASE READ MY DISCLOSURE FOR MORE INFO.
In the world of Golf Content Creation and Influencing, having the right tools at your disposal can make the difference from a post mothballing and never being seen, to it going viral and being viewed millions of times all around the world. From managing your social accounts to creating amazing graphics, there are countless tools available to help golf content creators streamline their workflow and enhance their content.
Below I share with you the very best tools that have helped me on my journey to become a golf content creator. Whether you are a seasoned golf influencer, or just starting out in the world of content creation, this article will provide you with valuable insights into the tools that can help make content creation simple and effective.
I've written this to share my opinions, hints and tips, but my Number 1 tip contradicts this article. My number one golf content creator tip is … to create content!
Don't wait, don't spend too much time making it perfect, just get creating!
Once you start the journey, you will learn more improvements through skills and experience than you will from having the best products. Initial content will not be perfect anyway, even with the most expensive equipment. This article will give you a good idea of the tools & tips that I guarantee can make your content better.
Best Phone for Golf Content Creators
The number one, most important piece of equipment in my golf content creator toolbox is my mobile phone.
iPhone Vs Android is not a conversation I'm going to get into in this article. I'm currently using this:
Apple iPhone 14 Pro Max 256GB | Mobile Phone
The iPhone 14 Pro Max is an older model now (released 2022). For me, I haven't found enough improvements yet in the newer iPhones to justify buying the latest model. This phone ticks all the boxes for me. Amazing image and video quality, storage, battery life, processing power, display size, audio quality and durability.
I will likely upgrade this over the next 12-18 months since it is starting to become slower. The image and video quality of the newer iPhones will also become noticeably better. I'm an Apple guy so iPhone will always be the winner for me Vs Android. They just work! That said, I know many fellow content creators that use Android phones which produce footage and images that are just as good and in some cases even better.
Most modern phones have everything you need within them to start making great content. If you're looking to upgrade your mobile (cell) phone then there are several factors to consider.
As a content creator, there are several factors to consider when buying a new mobile phone:
Camera Quality: The camera is one of the most important features for content creation. Look for a phone with a high-quality camera that can capture images and videos with high resolution.
Storage Capacity: Content creation requires a lot of storage space, so you should select a phone with a high storage capacity. Look for a phone with at least 64GB or more of internal storage, or one that supports expandable storage via microSD cards. It is also important to factor in what cloud storage you use and how compatible it is with each phone.
Battery Life: Shooting photos, videos and editing content can drain your battery quickly, so it's important to choose a phone with a long-lasting battery. Look for a phone with a battery capacity of 3,000 mAh or more, and consider phones with fast charging capabilities.
Processing Power: Making content on your phone requires a lot of processing power. Choose a phone with a powerful processor.
Display: A large, high-resolution display is important for content creation, as it allows you to see your work clearly. Look for a phone with at least a 6-inch display and a resolution of 1080p or higher.
Audio Quality: Audio is just as important as video when it comes to content creation. Look for a phone with good speakers and a headphone jack, or consider using an external microphone (see below) for better audio quality.
Operating System: Depending on your preferences and the software you use for content creation, you may want to choose between iOS or Android operating systems. Choose the one that is most compatible with your computer and how you need to use it. I'm lucky enough to use an IMac so naturally for me the iPhone works most smoothly.
Durability: As a content creator, you're likely to be using your phone a lot. It's important to choose a phone that is durable and can withstand wear and tear. Look for a phone with a water-resistant or dust-resistant design, or consider getting a protective case.
Overall, you want to prioritise a phone that provides you with the tools you need to create and share high-quality content,while also being reliable and durable enough to withstand the rigours of daily use.
Best Camera Equipment for Golf Content Creators
As I mentioned, shiny new products aren't the be-all and end-all for creating content. A new creator/influencer doesn't NEED to have anything more than a mobile phone to be able to start creating great content … but if you do want to improve your photos and videos then improving your camera equipment will help.
Smartphone technology has improved dramatically over the last few years and has almost blown the "compact camera" out of the marketplace. BUT there is definitely still a place for standalone digital cameras, camcorders and action cameras. Digital cameras continue to offer the very best image quality and flexibility, with the use of different lenses. If you are going to be creating content with still images it is worth considering purchasing a standalone digital camera.
In addition to a still camera or camcorder, having action cameras to hand is invaluable. To create great content you'll likely want to chop together footage from a variety of different angles, and in a range of different shooting styles. To do that you'll need more than just a phone. Action cameras are exploding in the marketplace at the moment. There are new products released every other week and each one seems to offer something different. I'm currently trying to work out how I can justify the investment in some of these new toys (see wish list below) but for now, here is my current setup: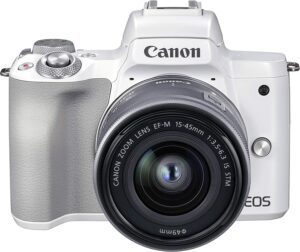 Canon EOS M50 | Main Camera
I love my Canon M50. Having more than one camera to record content makes life much easier. At the time I purchased this camera, it was one of the best cameras available, at what I considered a reasonable price. The M50 has since been updated with a Mark II version which may be worth considering. To me there isn't a huge difference with the new model though, so unless the saving is significant, then maybe look to purchase an older Mark I version.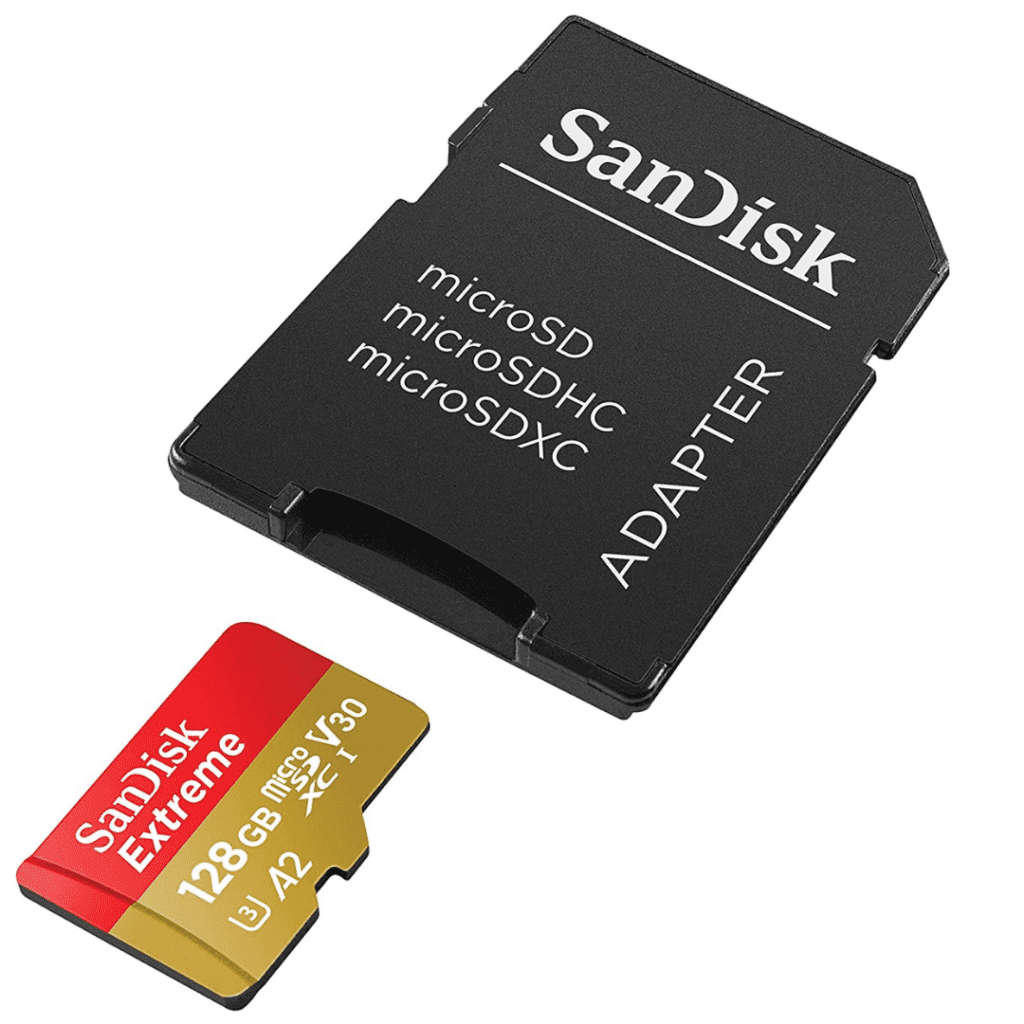 SanDisk Memory Card | Memory Card
Number two top tip for golf content creators … DO NOT buy budget memory cards! They WILL fail, and you will lose hours and hours of work. Yes, this is from first hand experience. I now only use SanDisk Extreme memory cards in my cameras. The link above is the MicroSDXC card which is very versatile but you can also get this brand of memory card in many other sizes.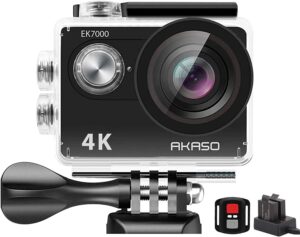 AKASO 4k Action Camera | Action Camera
This is a super fun and really cheap action camera that offers me reasonable quality videos from unique situations. In the perfect world I would have a GoPro (see wish list further on in article), but this camera gives me a solution at a fraction of the price. It is perfect for underwater shots, using in heavy rain and for attaching and leaving somewhere to record incredible time-lapse photographs.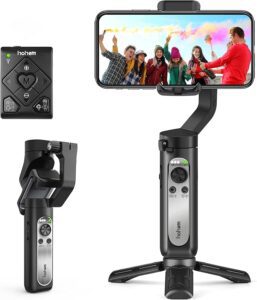 Hohem X2 Gimbal | Gimbal Stabilizer
A Gimbal is a "nice to have". Certainly not the first thing you need to go out and buy but they do help to create high quality content. Gimbals use motors and intelligent sensors to stabilise your camera and produce silky smooth video footage. This model is a relatively basic gimbal that works with most mobile phones but you can get some incredibly fancy gimbles that offer unbelievable stability and features.
In the long run good quality camera equipment is important. It directly impacts the quality of the content a creator can produce. Investing in quality camera equipment can also help a creator stand out from the competition. Viewers are more likely to engage with content that is visually appealing and well-produced.
My Sound Equipment
Great sound is essential components for producing high quality golf content that is visually AND audibly engaging. Viewers want to be able to clearly see and hear the content they digest. Sound is one of the MOST underrated aspect of content creation. Viewers often switch off videos that have poor sound quality or volume. Content needs to be set to the best volume and be clear for the viewer to hear.

I use this RØDE Shotgun microphone to attach to my camera. Simple to use and stunning results.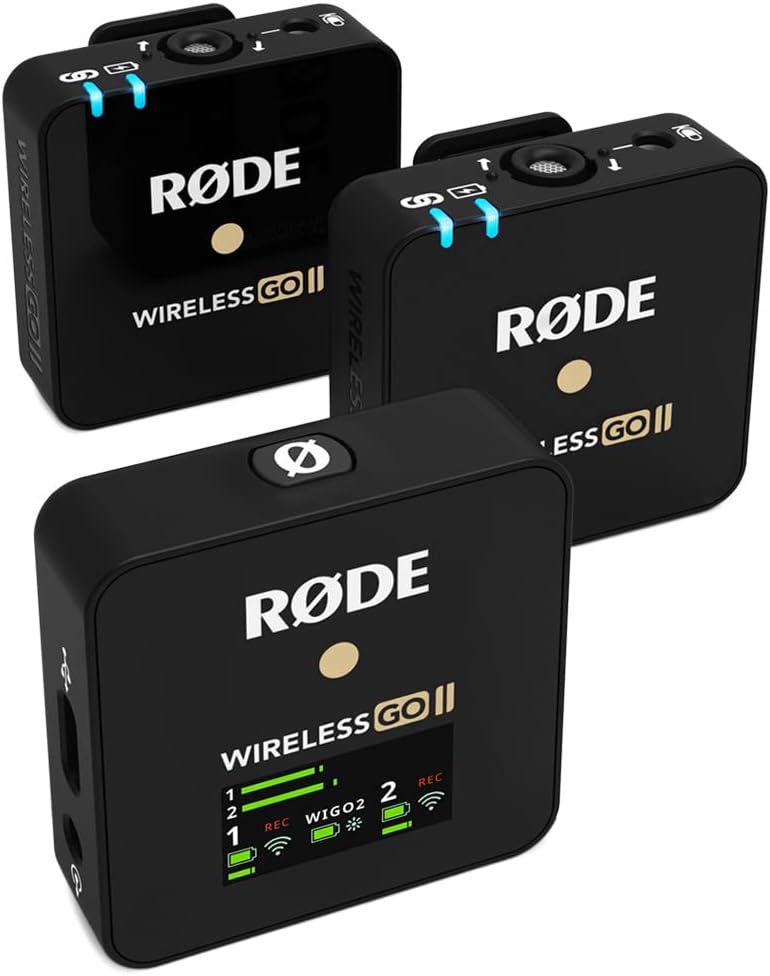 For recording my voice while out and about, I use the RØDE Wireless GO II. Yes, there's a theme here. I love the RØDE products!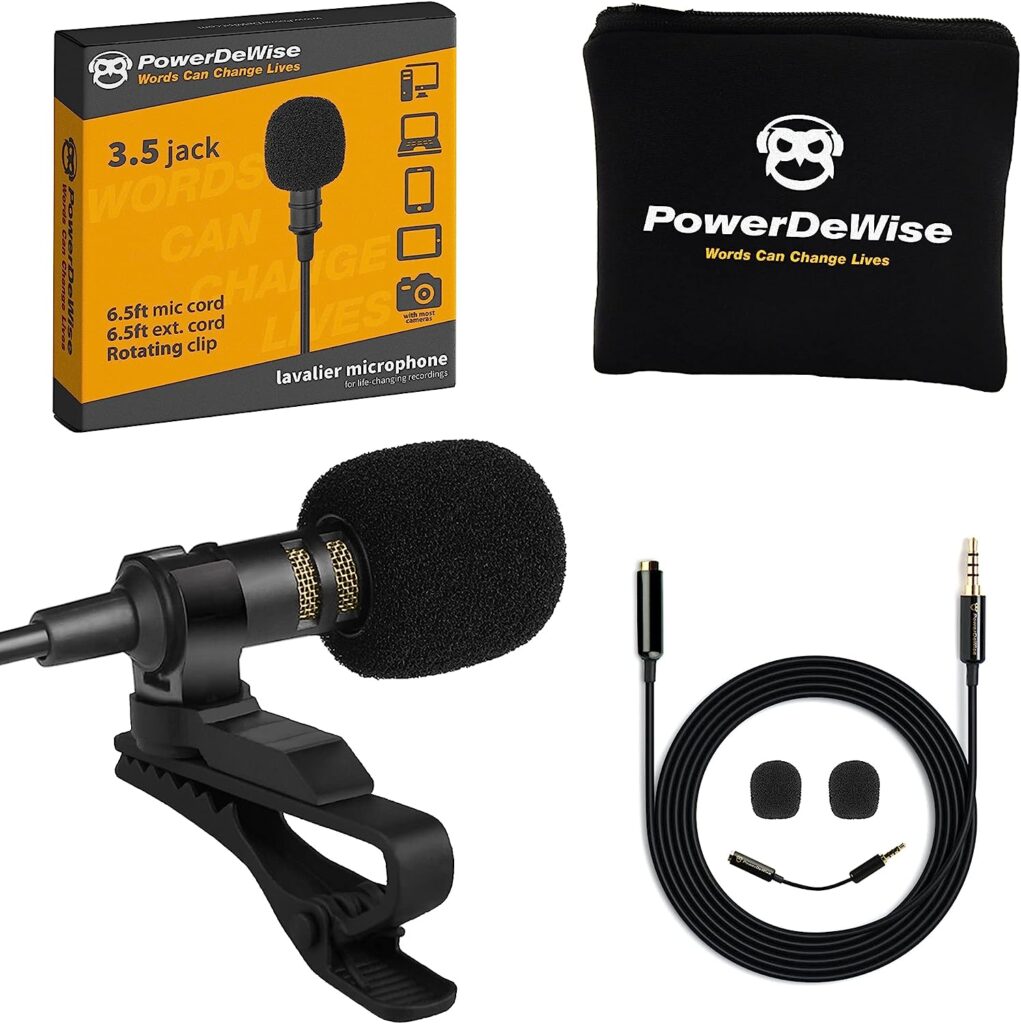 Professional Lavalier Microphone
The Wireless Go II microphones work well on their own, but for a more discreet look I use them in conjunction with this lavalier.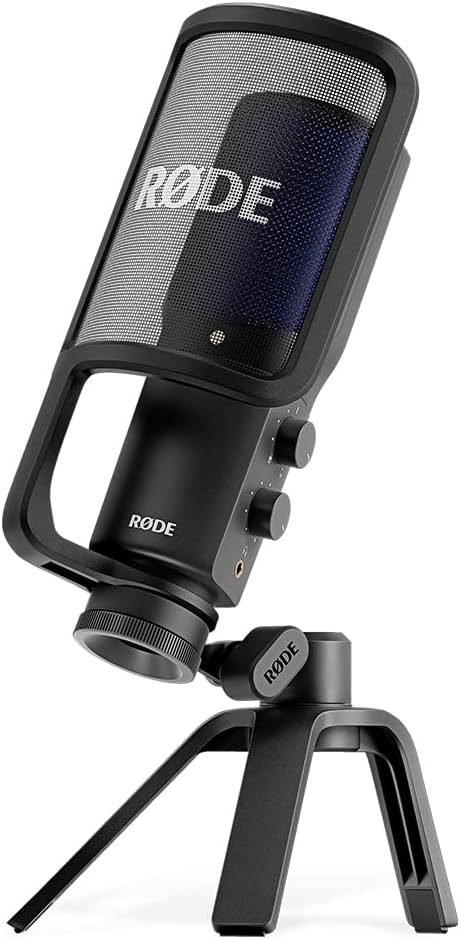 For voiceovers and recording podcasts this desktop microphone offers amazing quality sound.
Best Lighting Equipment for Golf Content Creation
When creating golf content, achieving optimal lighting is essential to capture the game's intricacies and showcase the details effectively. The best lighting equipment for golf content typically includes powerful LED lights with adjustable color temperatures, such as daylight-balanced lights (around 5500K), which mimic natural sunlight and ensure accurate color representation. Softboxes or diffusers can be added to create soft, even illumination, minimizing harsh shadows.
For outdoor shoots, reflectors can be invaluable, bouncing natural light onto the subject and enhancing facial features. Additionally, portable and weather-resistant LED panels are excellent choices, providing consistent lighting even in challenging outdoor conditions.
Having a lighting kit that is easy to set up and adjustable helps content creators adapt to varying shooting environments, ensuring that the golf course, players, and equipment are well-lit and visually appealing in the final footage.
I need to improve my lighting setup but for now I use these cheap and cheerful LED lights from Amazon: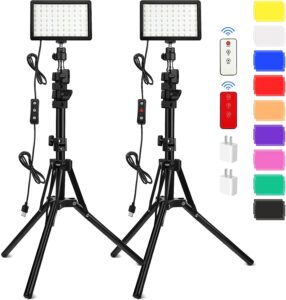 Best Drone Equipment for Golf Content Creation
Regular readers will know that I often enter a LOT of free competitions! In 2020 I was lucky enough to win a competition run by Dragons' Den's Peter Jones and the prize was a Mavic Mini drone!
A drone is the perfect tool for any budding golf content creator. I actually won the first version of the Mavic Mini but have linked to the latest version (Mavic Mini 4) below since there have been so many updates and improvements that it's a much better product. If you are looking to save money then the previous versions (Mavic Mini 3, 2 or 1) will give you a good cost saving, yet still be able to provide you with epic golf content. I've also added the key extras I would recommend to go with a drone.
Mini drones (sub 250g) are particularly good since there are less regulations about how you can use them. I would 100% recommend you thoroughly read these guidelines prior to making a decision on purchasing a drone.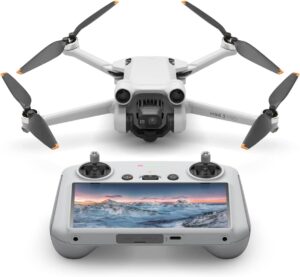 DJI Mavic Mini | Main Drone
Since the launch of the Mavic Mini in 2019, DJI have dominated the world of ultralight, portable drones. We're now on version 4 but I'm sure it won't be long until version 5 is released. I use the original version, but I would recommend getting the latest version that you can afford, maybe without going to the extremes of buying the current model. See examples of my golf course drone images here.
What drone accessories do you need?
When purchasing a drone, there are several important accessories that can enhance your flying experience, ensure safety, and help you capture stunning footage. Here's a list of some essential accessories to consider buying with a drone:
Insurance: Depending on your location and intended use, getting drone insurance can provide coverage in case of accidents, damage, or liability issues. I personally would never fly without it and use Coverdrone. That isn't a paid link I just think that you never know what could happen.
Extra Batteries: Drones typically have limited flight time. Having extra batteries allows you to extend your flying sessions without interruptions. I have 4 in total.
Battery Charger: A multi-battery charger can charge multiple batteries simultaneously, saving you time and ensuring all your batteries are ready for use. I use this one.
Memory Cards: High-capacity and fast memory cards are crucial for storing high-quality photos and videos. Make sure to buy compatible and reliable SD cards for your drone as with camera's it is important to buy good quality memory cards unless you want to have to re-take your footage!
Carrying Case or Backpack: A sturdy case or backpack designed specifically for your drone model will protect it during transport and keep all your accessories organized.
Propeller Guards: These guards can prevent damage to the drone's propellers, especially if you're flying indoors or in tight spaces. They're essential for beginners learning to fly.
Spare Propellers: Accidents happen, and having spare propellers ensures you can quickly replace damaged ones without interrupting your flying sessions.
ND Filters: Neutral Density filters reduce the amount of light entering the camera, allowing you to capture smooth, cinematic footage in bright conditions by controlling the shutter speed and aperture.
Gimbal Guard/Camera Cover: Protects the delicate gimbal and camera during transportation and storage.
Landing Pad: A landing pad provides a flat, clean surface for takeoff and landing, especially when flying in grassy or uneven terrains. I currently don't use one but I keep being advised by fellow drone users to get one. It will 100% help to protect your blades long term.
Tablet/Smartphone Mount: If your drone uses a smartphone or tablet as a controller screen, a dedicated mount can secure your device, providing a better viewing angle while flying.
Signal Range Extender: These devices can extend the range of your drone's remote control, improving signal strength and reducing the risk of losing connection.
Sunshade for Smartphones/Tablets: A sunshade can make it easier to see your smartphone or tablet screen in bright sunlight, ensuring you have a clear view of the live feed from the drone's camera.
Lens Cleaning Kit: Dust and dirt can affect the quality of your footage. A cleaning kit specifically designed for camera lenses can help you keep the drone's camera lens clean and clear.
First Aid Kit: If you plan to fly in remote areas, having a basic first aid kit is important for handling minor injuries.
Remember that the specific accessories you need might vary based on the model of your drone, as well as your intended use.
Best Software for Creating Golf Content
I like to run a tight ship and hate to spend money unnecessarily on subscriptions and software, but make no mistake … Great software is worth the investment! Most of the software below will either be free, offer a free trial, or the subscription in my opinion is good value for money.
DaVinci Resolve – I still don't understand how this software is FREE?! In my opinion it's as good as many of the top video editing software. Even if you progress to a different, top end, paid video editing package use Davinci to cut your teeth until you know more about what you may need.
Canva – I love Canva! Canva is an online graphic design platform that allows users to create a wide range of visual content, including social media graphics, posters, flyers, presentations, documents, and more. The software provides an easy-to-use interface with drag-and-drop functionality, making it accessible to users with varying levels of design experience. In short … it's super easy to make great designs! It is a subscription based product but personally I think it's worth every penny. Shop about because there are usually a few deals to be had.
TubeBuddy – TubeBuddy is a browser extension and mobile app that provides a variety of tools and features to help YouTube content creators optimize their channels, increase their video views, and grow their subscriber base. It offers a wide range of functionalities designed to simplify the process of managing and promoting YouTube content. The software is super cheap and has a great FREE TRIAL so you can understand the benefits before signing up.
Geniuslink – Geniuslink is another subscription based service but with this one you see instant rewards! In brief this software helps content creators to improve their affiliate links. Usually when a creator adds a link it will be specific to one country, with Genius link creators are simply able to provide global links and monitor the status of their links. If a link fails then you'll know about it straight away. There's an easy to setup free trial that genuinely proves it's worth.
My Computers & Tablets
The best computer for a golf content creator changes week by week as new technology is developed and released. If money was no object I personally would have the latest Apple Mac and MacBook Pro.
If you will be creating a lot of video content then it's important to make sure you get a high spec computer. Video content creating often demands significant computational power due to the sheer amount of work the computer is doing in the background.
However, I also know many content creators who simply use mobile phones to create their videos and posts. Don't let expensive purchases be the blocker to making a start.
Best Books for Golf Content Creators
I love reading and listening to audiobooks and poidcasts. Theses are the books that I have found the most useful on my journey:
For more information on golf books see the complete article The Best Golf Books to Read.
My Golf Content Creator Wish List
There are so many fantastic products out there to help enhance content creation. These are some of the items currently on my wish list!
Latest iPhone – I'll always be balancing the cost and the need on this one. While I may not have the latest iPhone, please know it's not through lack of desire.
Best Camera – If money was no object then I would 100% buy a better camera. Camera's improve on a daily basis. The Sony Alpha 7 IV would be my pick of the bunch at the moment.
Best Video Camera – I would love to invest in a camera solely for video. Camcorders are specifically designed for capturing high-quality video. They often have features like built-in ND filters, XLR audio inputs, and longer recording times, which can be advantageous for video production. These features might not be as robust in traditional still cameras. Camcorders are ergonomically designed for handheld use during extended periods, making them comfortable for shooting events, documentaries, or vlogs. They often have a grip that is more suitable for prolonged handheld shooting, compared to many cameras designed primarily for photography.
GoPro Hero 12 – It is only budget that prevents me buying one of these. Action cameras are amazing and in my opinion the GoPro range of sports action cameras lead the way. While the latest Hero 12 model is the best, it is always worth considering a slightly older model that may offer you everything you need at a more affordable price.
Insta 360 X3 – The Insta 360 X3 hits at. a different level. There are so many incredible ways to use this incredible new camera. It's difficult to describe in words … better that you watch this video showcasing the camera's ridiculous capabilities:
DJI Mavic Mini 4 Pro Drone – Obviously it goes without saying that on my "wish list" will always be the latest and greatest compact drone from DJI. Currently that's the Mini 4. Each new adaptation tends to be packed with new exciting features and while ANY drone adds to creators work the latest versions offer more and more each time.
Does the Best Equipment make for a Better Golf Content Creator?
Owning top-tier equipment does not inherently transform someone into a superior golf content creator. While advanced gear undeniably elevates production quality, the true markers of exceptional content lie in creativity, storytelling prowess, and technical expertise. Focus first on these key aspects:
Creativity and Vision: Exceptional content creators possess a distinct vision and creative concepts that captivate and resonate with audiences. This creativity stems from the creator's imagination, not the tools they employ. Regardless of the camera or editing software, a compelling narrative or idea forms the core of engaging content.
Passion and Dedication: A fervent enthusiasm for the subject matter and unwavering dedication to the craft compel content creators to continually refine their skills. It motivates them to explore new techniques, experiment with various styles, and invest the time and effort needed to produce outstanding content.
Understanding the Audience: Tailoring content to meet the audience's needs, interests, and preferences is paramount for successful content creation. This insight arises from market research, direct audience engagement, and the creator's ability to empathise with viewers.
Skill and Technique: Proficiency in photography, videography, editing, and sound design is vital for crafting professional-grade content. These skills develop over time through practice, education, and hands-on experience. Understanding composition, lighting, effective editing, and using sound to enhance storytelling are abilities that surpass the capabilities of any equipment.
Storytelling: The talent to weave a narrative, whether through video, photography, writing, or any medium, is fundamental to content creation. A captivating story can enthral an audience even if the production quality isn't at its peak.
Adaptability: A skilled content creator can adapt to diverse situations and equipment. While high-quality tools are advantageous, the ability to create compelling content with any available resources showcases genuine creative expertise.
Summary
In essence, while high-quality equipment enhances the technical aspects of golf content creation, it is the creator's ingenuity, expertise, understanding of the audience, adaptability, storytelling abilities, and passion that truly distinguish them as exceptional content creators. Equipment serves as a tool; the content creator is the artist who breathes life into ideas and stories.
If you have seen anything in my list of recommendations that you think I could improve on, or a product or service I'm missing, please pop a note in the comments below. I'm always seeking to learn and improve.
Bye for now!