My Raspberry Protein Shake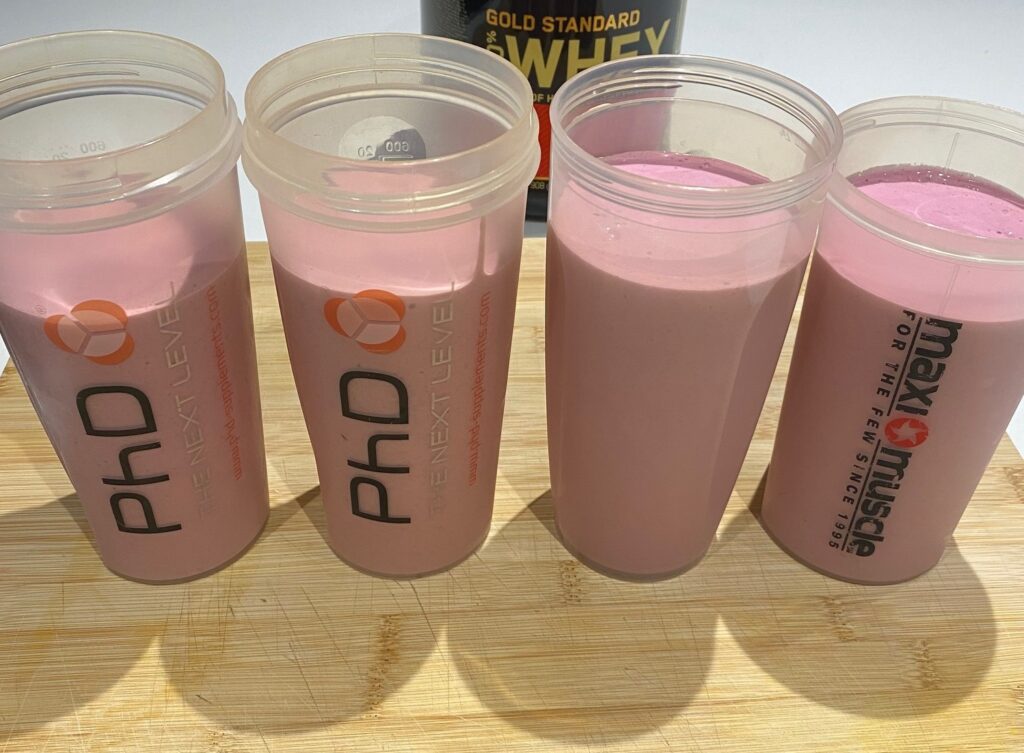 DISCLOSURE: THIS POST MAY CONTAIN AFFILIATE LINKS, MEANING I GET A COMMISSION IF YOU DECIDE TO MAKE A PURCHASE THROUGH MY LINKS, AT NO COST TO YOU. PLEASE READ MY DISCLOSURE FOR MORE INFO.
I like to have a Raspberry Protein Shake or similar for breakfast. I tend to batch-make my breakfasts on a Sunday night in advance of the working week. Making these beforehand gives me that extra few minutes in the morning and helps to get me into my daily routine much quicker than if I'm having to make and blitz a shake together first thing in the morning. I tend to use a bottle like this to put my protein shake in so that I can freshen it up with a quick jiggle.
I've always been a breakfast person and can't start the day without it. Breakfast is the most important meal of the day to me. It gets my metabolism going, and I believe this is the main reason that I don't tend to carry too much weight.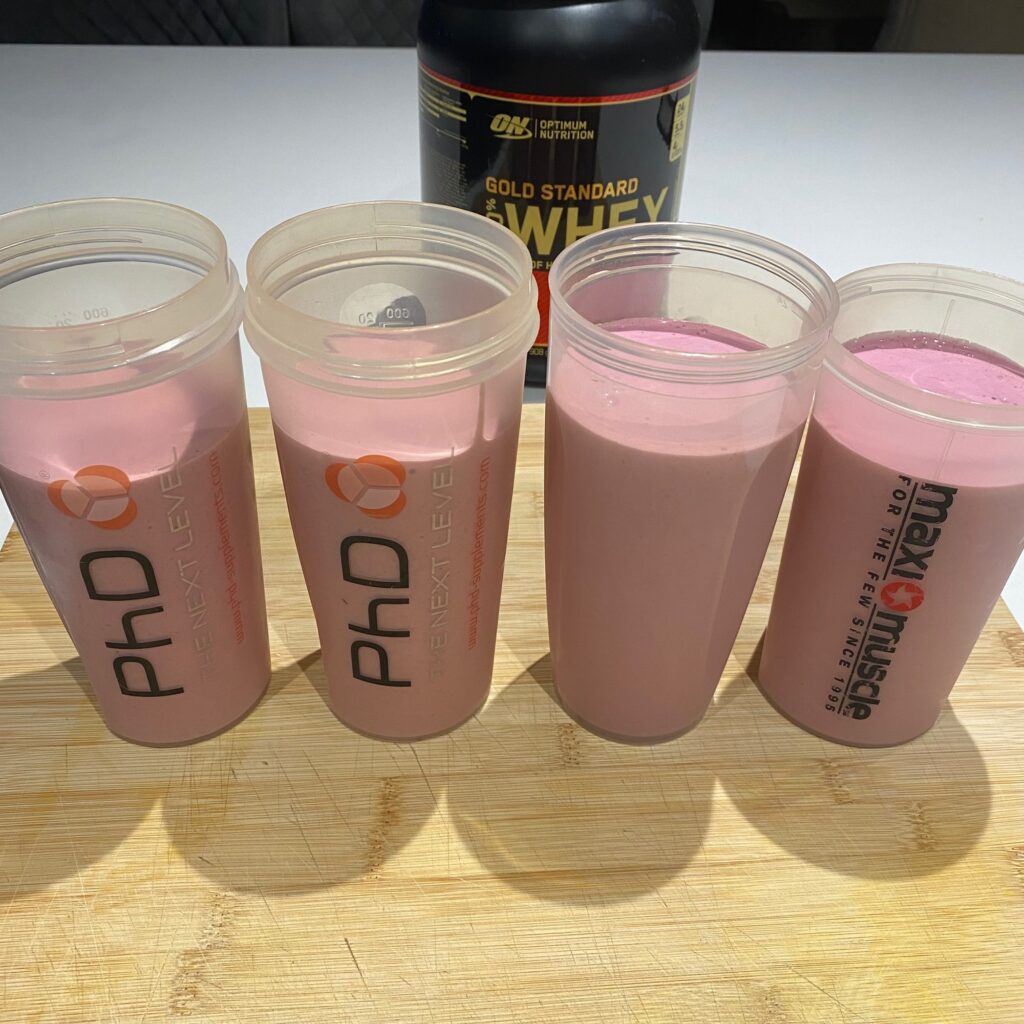 I find this Raspberry Protein Shake tends to keep me satiated until lunchtime, perfect for that early morning round of golf. It has a bit of a jam doughnut type of flavour to it, which is perfect for my sweet tooth! If I have cereal or toast for breakfast, then often I'm hungry again by the middle of the morning and end up snacking on crisps or biscuits! I do tend to mix the recipe around a bit depending on my levels of exercise.
If I know that I'll be playing golf or channelling my inner Bryson DeChambeau and working out, then I'll have exactly the recipe below, but if I know I'm in "Sloth-mode" or maybe I have a long day at my desk not burning as many calories as usual, then I'll likely halve the peanut butter and protein powder to reduce some of the calorie intake.
My Raspberry Protein Shake Recipe:
Do you have a shake for breakfast and if so what do you have in it?
Bye for now!