Bryson DeChambeau – Happy Gilmore 2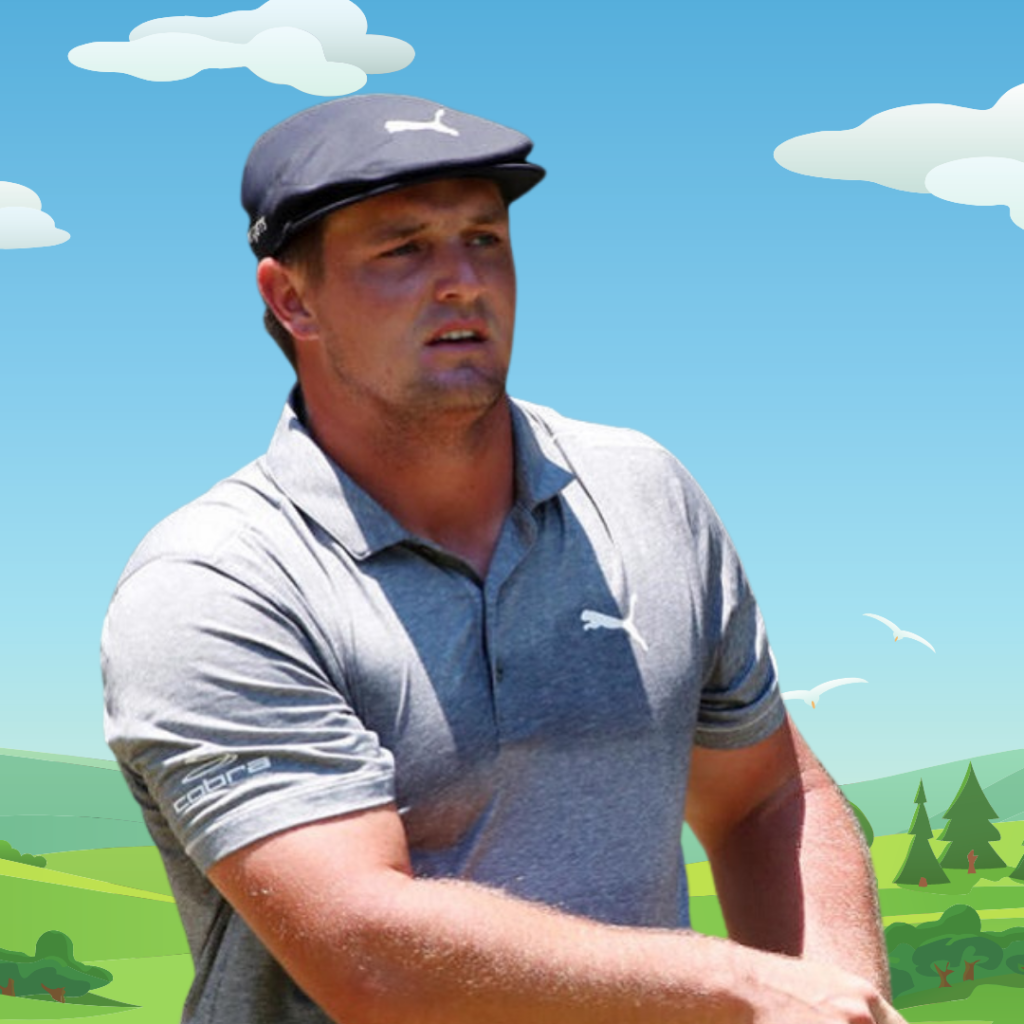 DISCLOSURE: THIS POST MAY CONTAIN AFFILIATE LINKS, MEANING I GET A COMMISSION IF YOU DECIDE TO MAKE A PURCHASE THROUGH MY LINKS, AT NO COST TO YOU. PLEASE READ MY DISCLOSURE FOR MORE INFO.
Watching Bryson DeChambeau winning the 2021 Arnold Palmer Invitational last weekend at Bay Hill Golf Course was like watching a real life version of Happy Gilmore.
As surprising as it may sound I don't tend to watch a lot of golf on the television. I watch almost every shot of the Masters and Ryder Cup, keep a very close eye on all the majors and I watch some of the European Tour but rarely do I watch much of the PGA.
I'd seen on social media all the hype about Bryson going for the green on the sixth hole over the last few days, I also love Lee Westwood, he was one of my Mum's favourite golfers and so when I checked the scores on my phone last night and saw they were on the fifth hole I though I'd pop it on to watch the spectacle.
Go hard or go home
Will he go for it or will he not? Well Bryson didn't quite hit the green, but it was a hell of a spectacle to watch. Much like in Happy Gilmore the crowds were whooping and cheering and Bryson was interacting with them in much the same way as Happy. It showed amazing courage to go for the big one on the final day of the tournament.
Below you can see his tee shot from Saturday which is very similar to last night's although last night he went even further left and went in the bunker just 90 yards short of the par 5 green. The second tweet below from the @PGATOUR account on Twitter is my highlight though. Lee Westwood was playing with Bryson and had to wait and watch the circus show patiently and then completely stole the moment for me with his celebration after hitting his drive his 306 yards drive.
Lee Westwood's reaction to his 306-yard drive on No. 6 Sunday was priceless. ? pic.twitter.com/C3WoSYaS58

— PGA TOUR (@PGATOUR) March 8, 2021
The graphic below from @PGATOUR Twitter again shows the magnitude of Bryson's drive at Bay Hill on Saturday compared to the rest of the field's tee shots which can be seen by the coloured dots below and left. On Sunday he hit it into the bunker above this shot. I'd struggle to hit it this far in two shots at the moment, maybe after all my strength training I'll get there (I don't believe this statement btw, I'd need an island in the middle to lay up).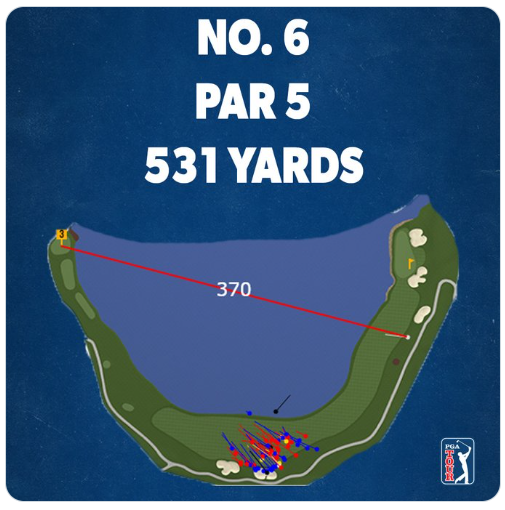 What could have been
It is worth noting though on both Saturday and Sunday Bryson DeChambeau failed to hit the green with his next shot. So while it is great for spectators, it didn't actually give him an eagle which was what he was trying to achieve from this. Interestingly Rory McIlroy did score an eagle using this method … however it was with his third try from the tee which meant he finished with a double bogey. Once more another "what could have been" for Rory.
It was also really pleasing to see Jordan Spieth tap, tap, tapping those putts in again. He finished tied fourth, five shots off the lead and with a final day +3 round he clearly could have won it with a good final round.
This really whetted my appetite for this week's Players Championship at TPC Sawgrass. While not a major the TPC is one of the events I love to watch. The 17th at Sawgrass is definitely on my bucket list!
Is the 17th at TPC Sawgrass really that much tougher than other par 3s on the PGA Tour? ?

Here's your answer: https://t.co/oaiZVe3xrn pic.twitter.com/2RCxQQxQmq

— Golf Digest (@GolfDigest) March 4, 2021
So in summary, I absolutely loved the circus that Happy Gilmore style Bryson brings to the game, gutted Lee didn't win, great to see Jordan Spieth back among the leaderboard again. "Green jacket, gold jacket who gives a crap?" … well Bryson did, he wanted that red cardigan the most, and you wouldn't want to bet against him having a green jacket sitting next to it in his locker come the 11th of April.
Bye for now!