Golf Drone – November at Flixton Golf Course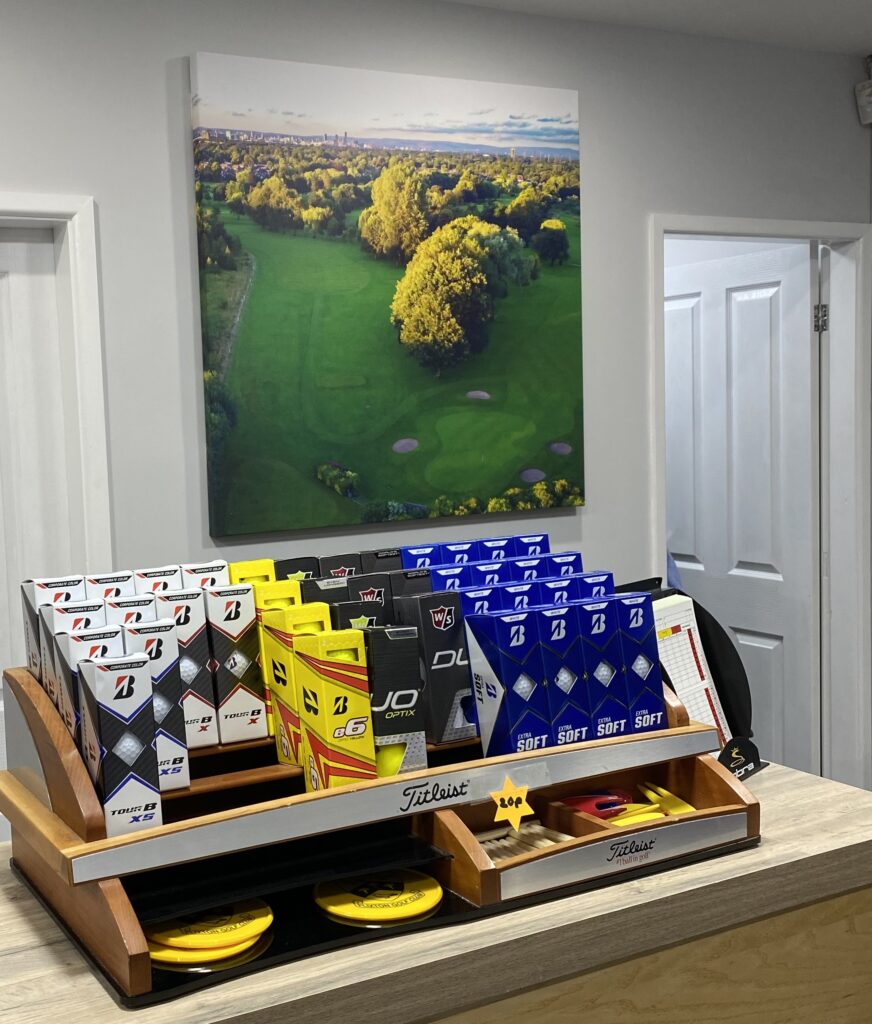 DISCLOSURE: THIS POST MAY CONTAIN AFFILIATE LINKS, MEANING I GET A COMMISSION IF YOU DECIDE TO MAKE A PURCHASE THROUGH MY LINKS, AT NO COST TO YOU. PLEASE READ MY DISCLOSURE FOR MORE INFO.
While the sun was shining last week I managed to get out with my Mavic Mini and take some new golf drone images and videos of my home course Flixton Golf Course in Manchester, UK. I was sadly a couple of weeks late to catch all the leaves still on the trees. However, there were still some there, and the autumn colours were stunning.
There's something quite special about the natural warm autumn glow. I absolutely love taking golf drone pictures at this time of year.
I still get a surprise each time I pop the drone up at Flixton GC and I see the stunning Manchester City Centre skyline in the distance. The drone photo that I took earlier on this year, (see last photo of this post) is now immortalised in the Flixton Golf Club Pro Shop. The image has been blown up on a fantastic (I may be a little biased!) canvas by Dave @ Stretford Studios.
Why not also checkout our Google Earth tour of Flixton Golf Course.
YouTube Golf Drone Video
I've put a selection of the videos and photos that I captured into the following YouTube video. They're also down below if you want to look in more detail.
Individual Images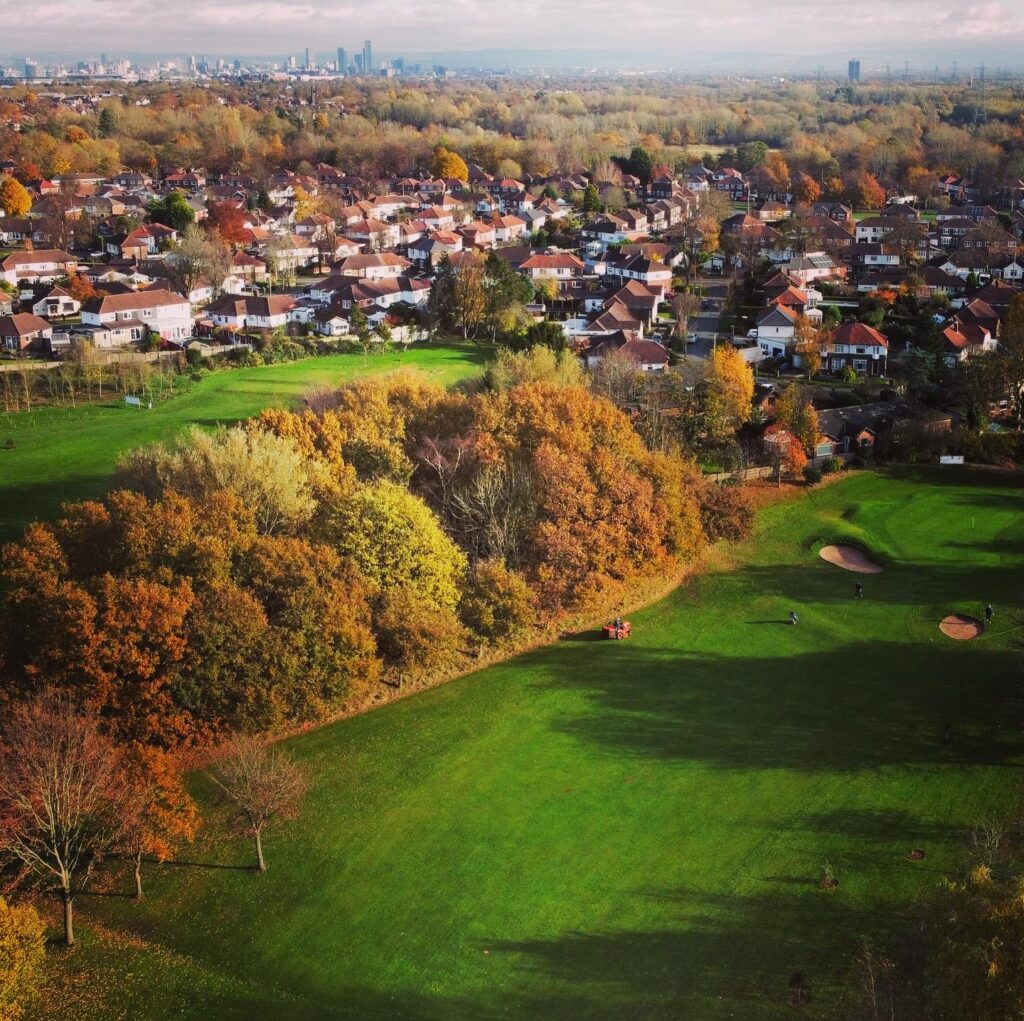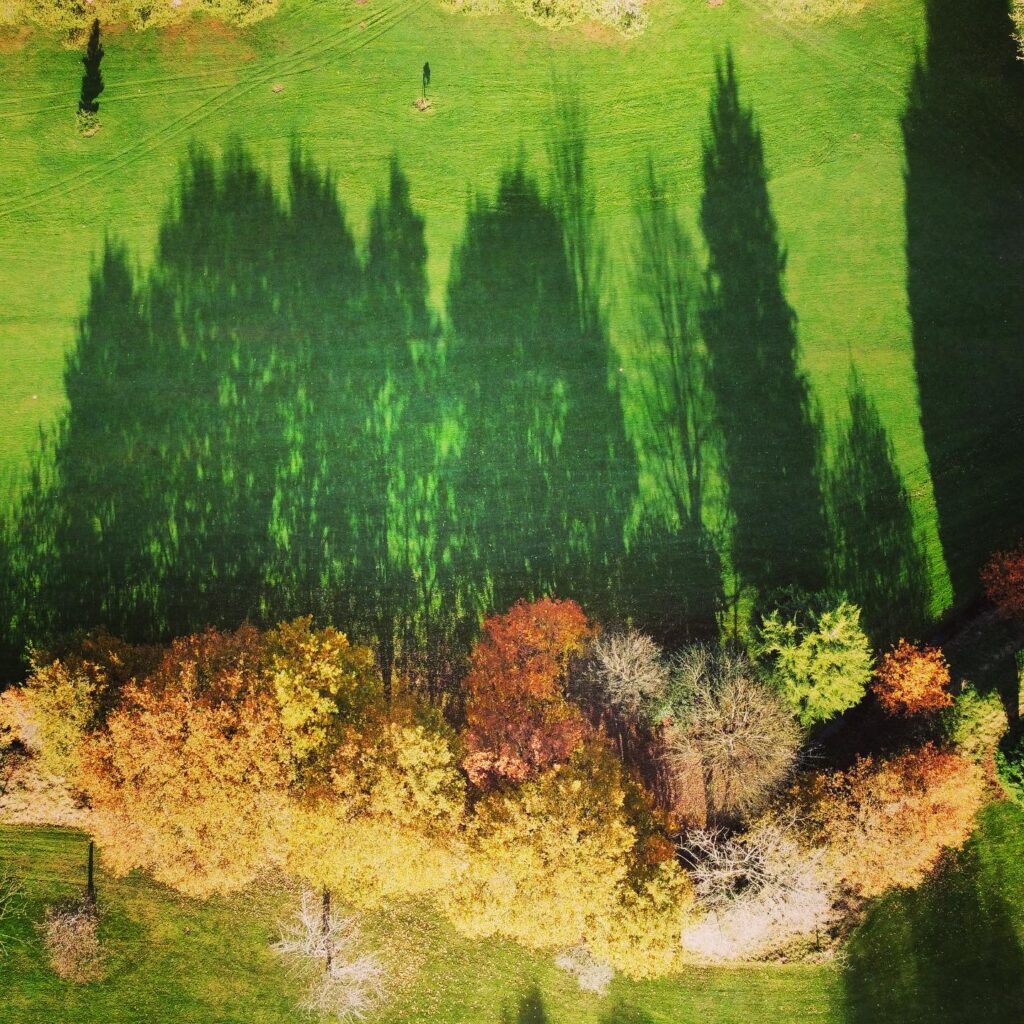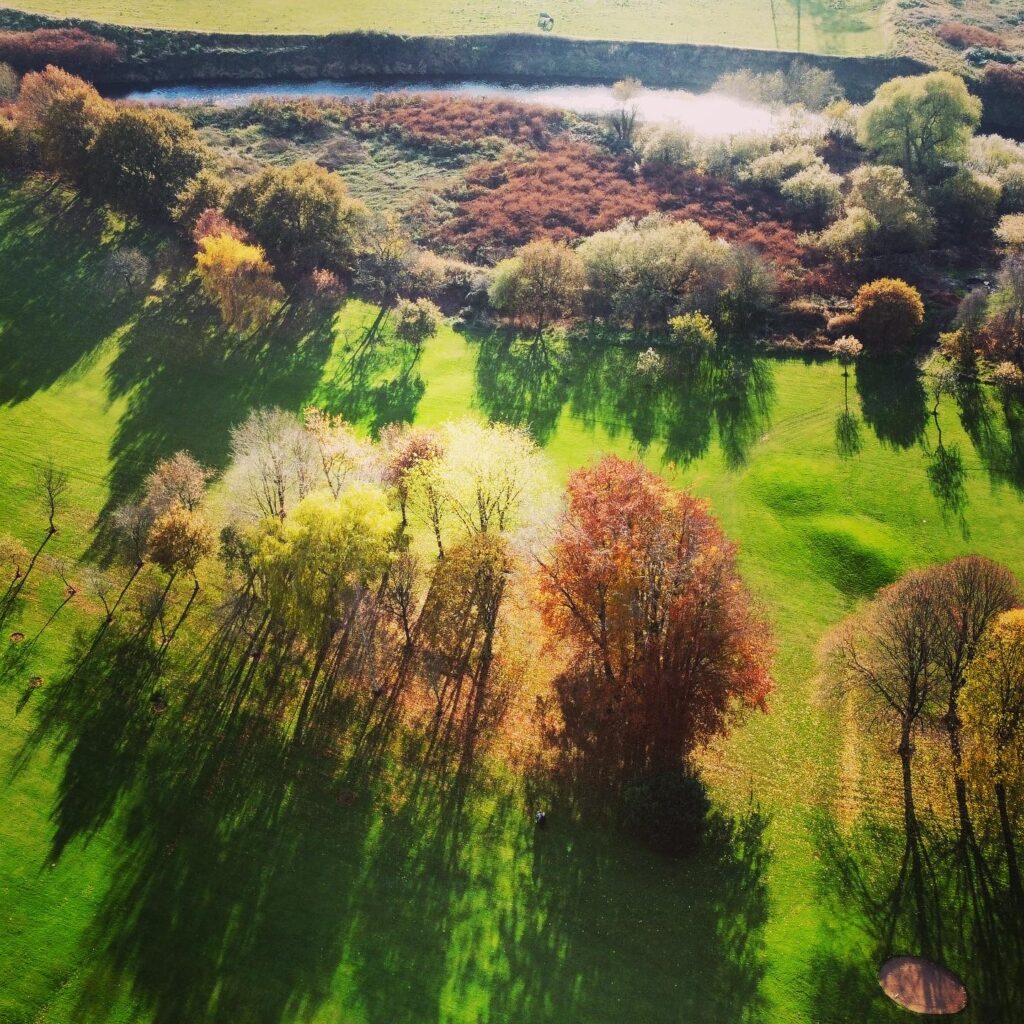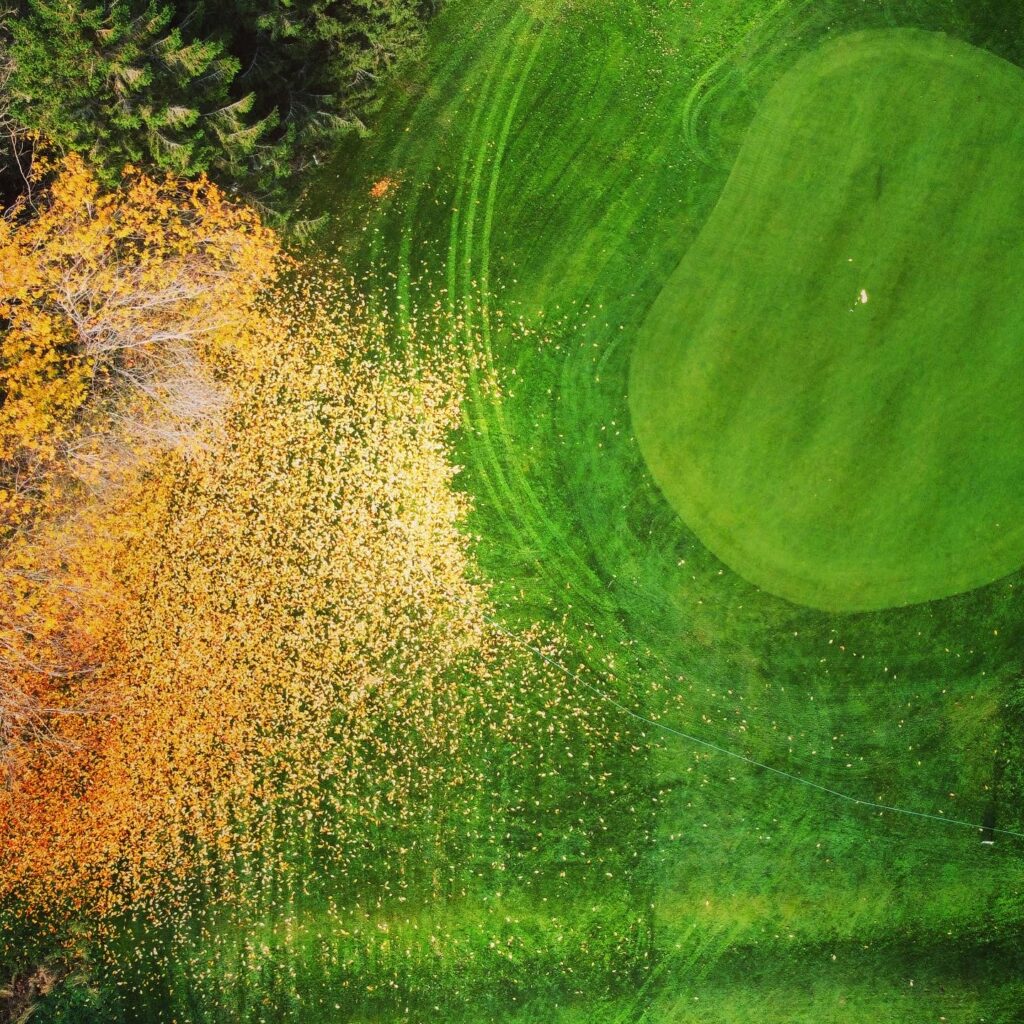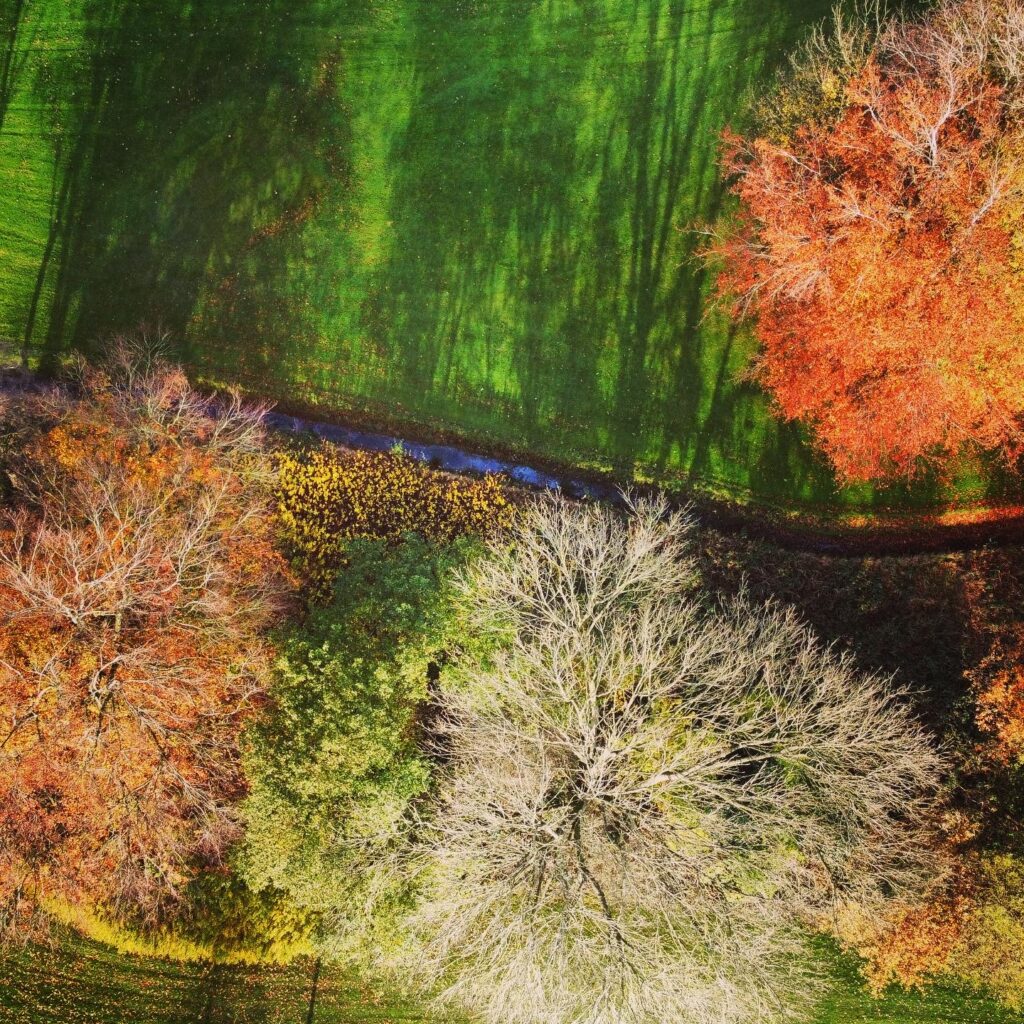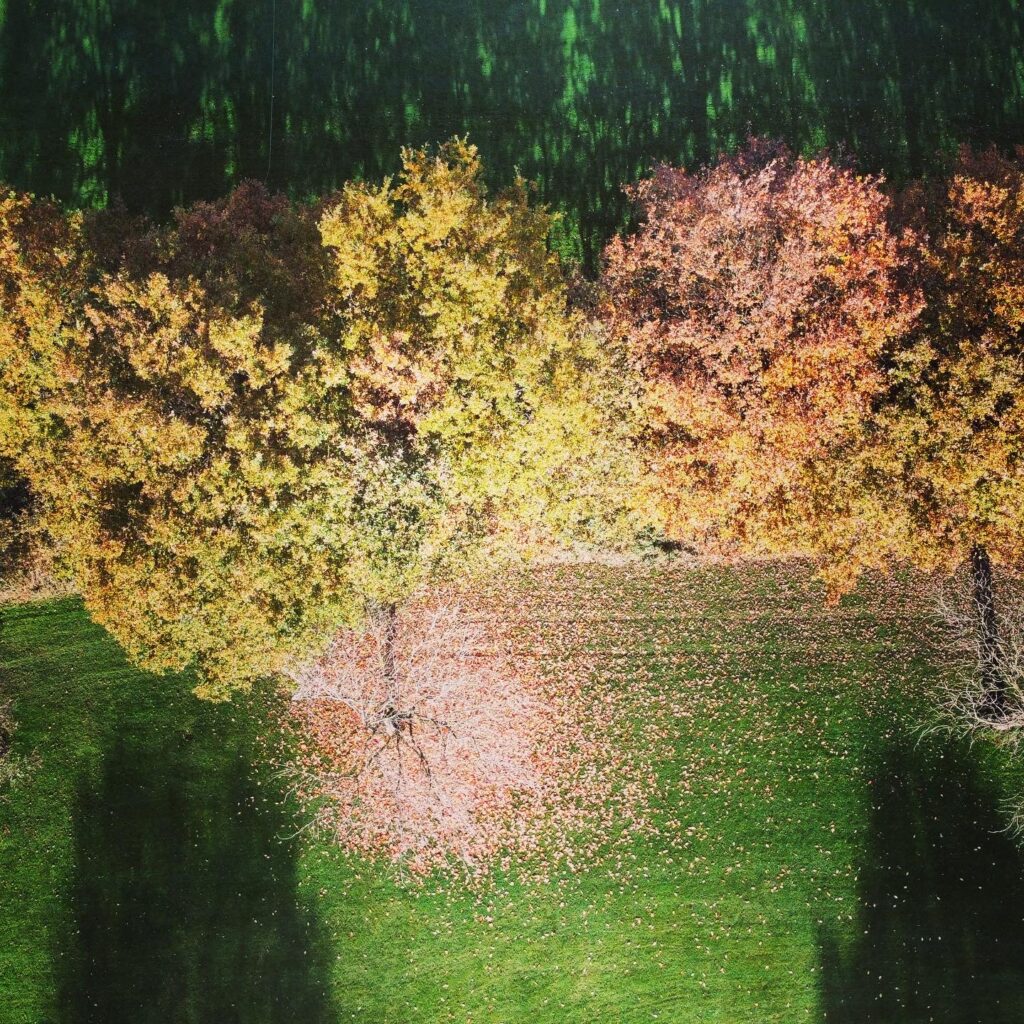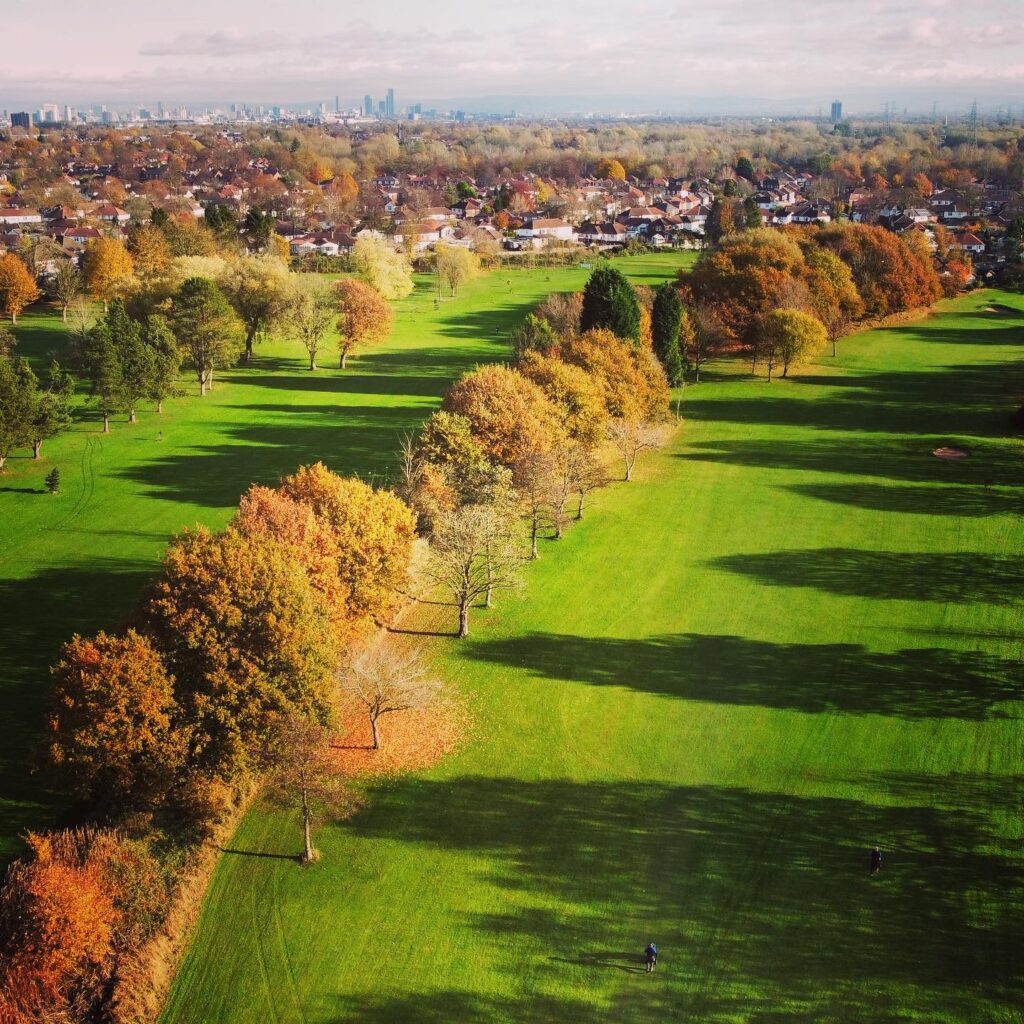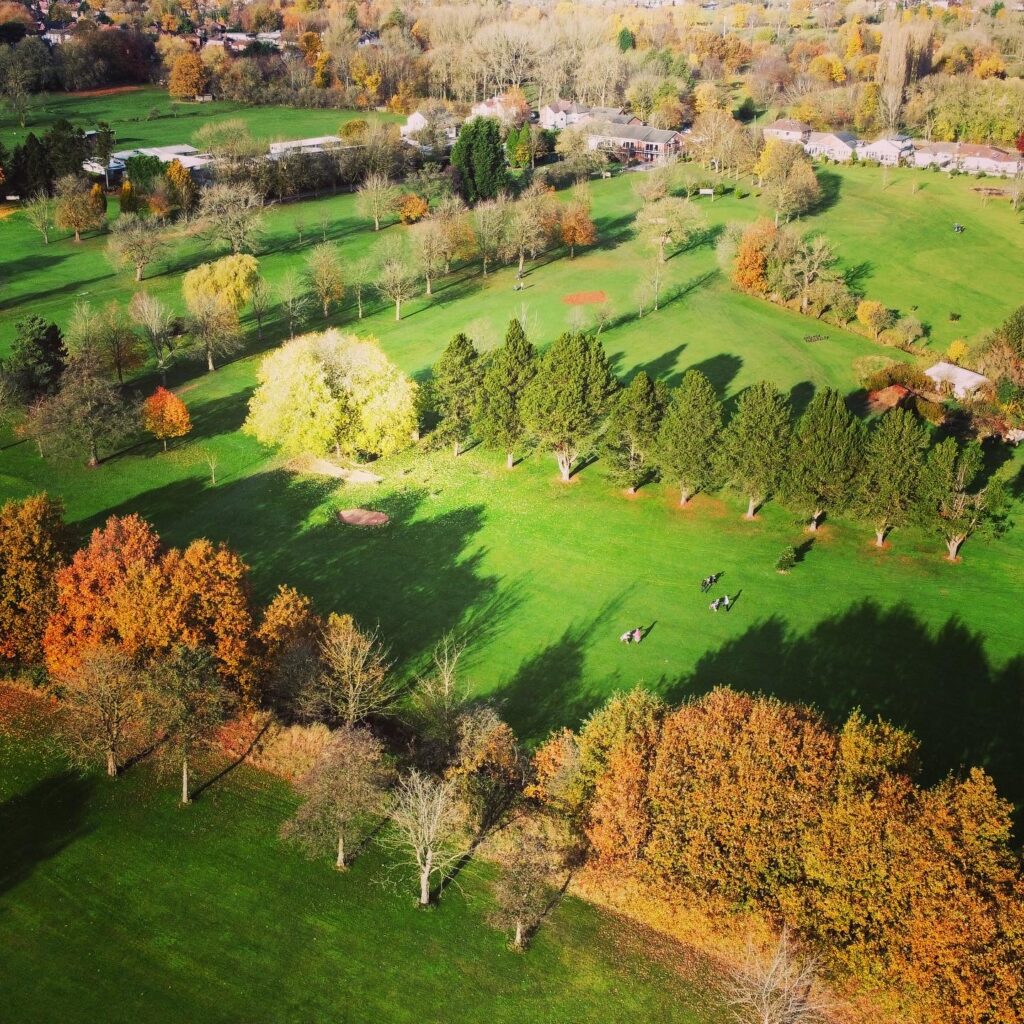 Spot the difference
Lastly I took a new image to show the difference between seasons on Flixton Golf Course. Below is a picture I took across the course from above and behind the ninth tee back at the beginning of summer. This was taken as the sun was going down late in the evening July 14th 2021.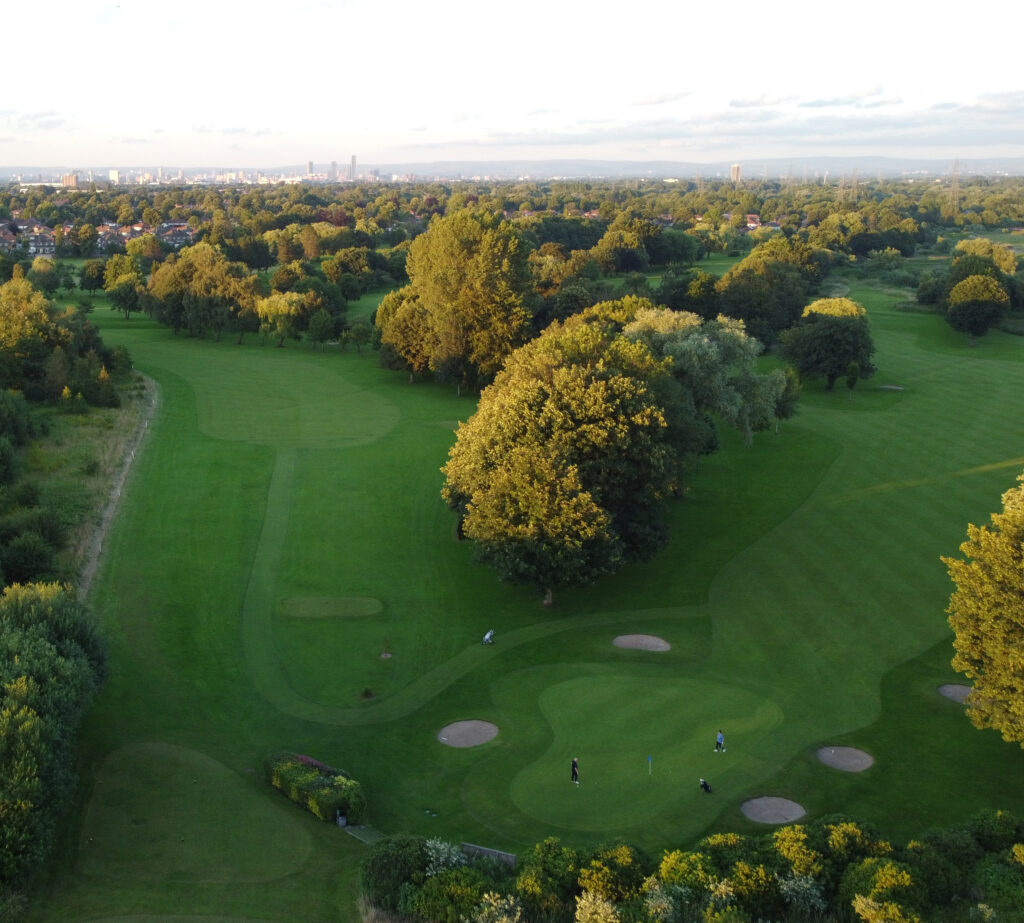 …and then below is the latest shot taken November 19th 2021 just before lunchtime.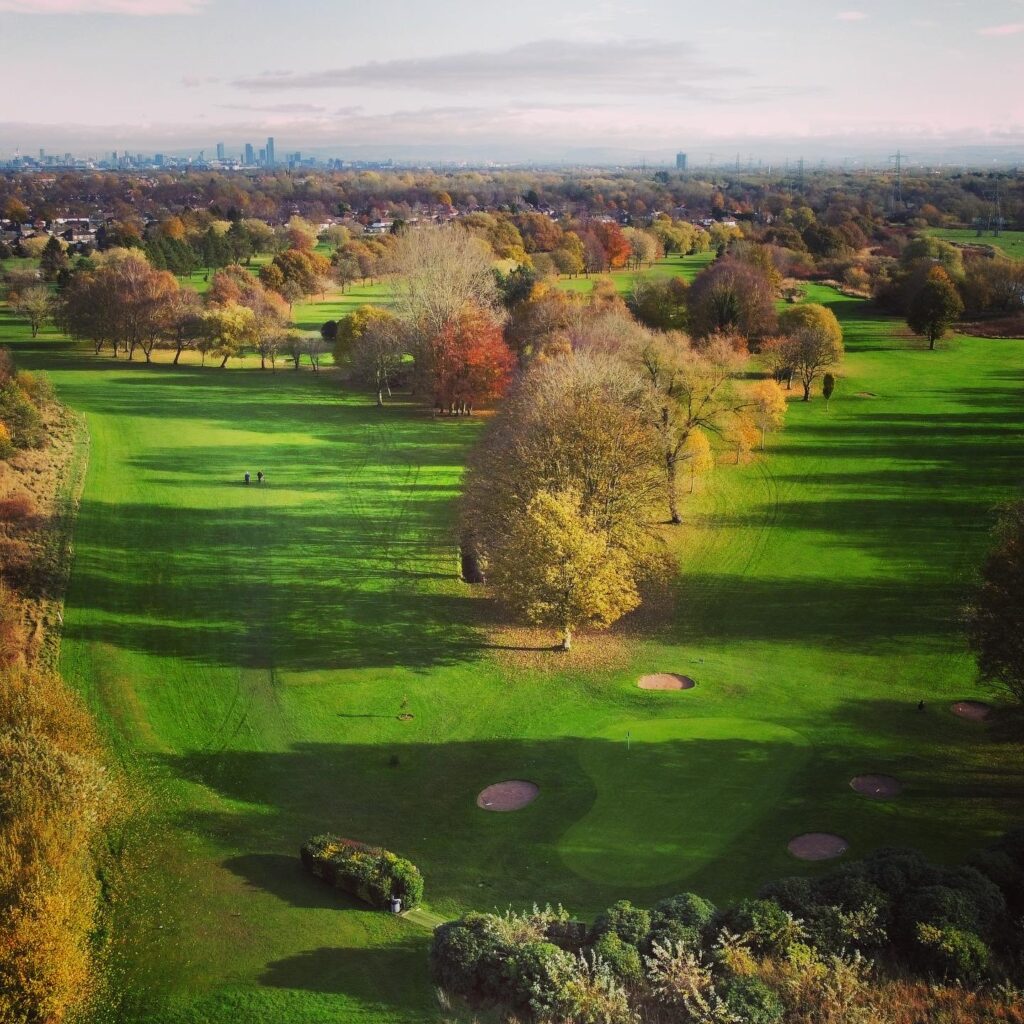 You might be able to see the differences between the two images better in this side by side picture below: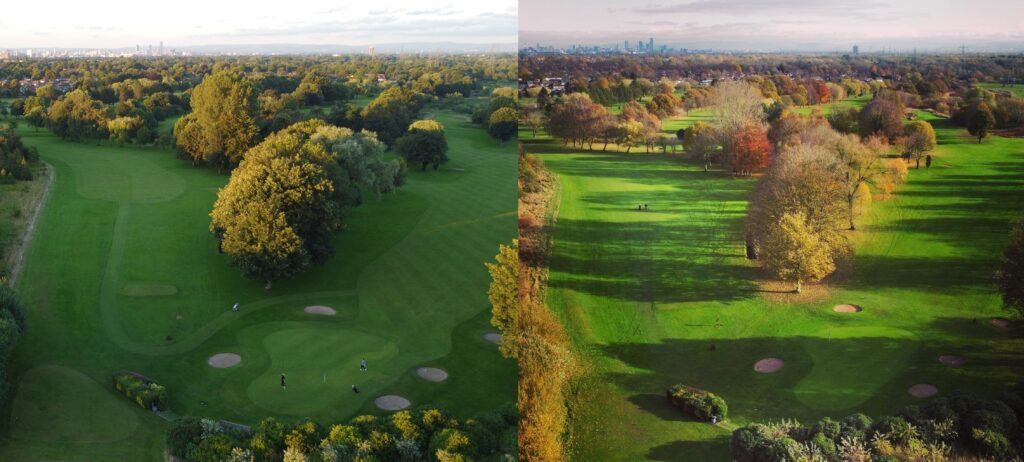 I'll take another drone photo from this angle further into winter once all the leaves have dropped. Here is that first drone photo from July, sitting pretty in the Flixton Golf Club Pro Shop: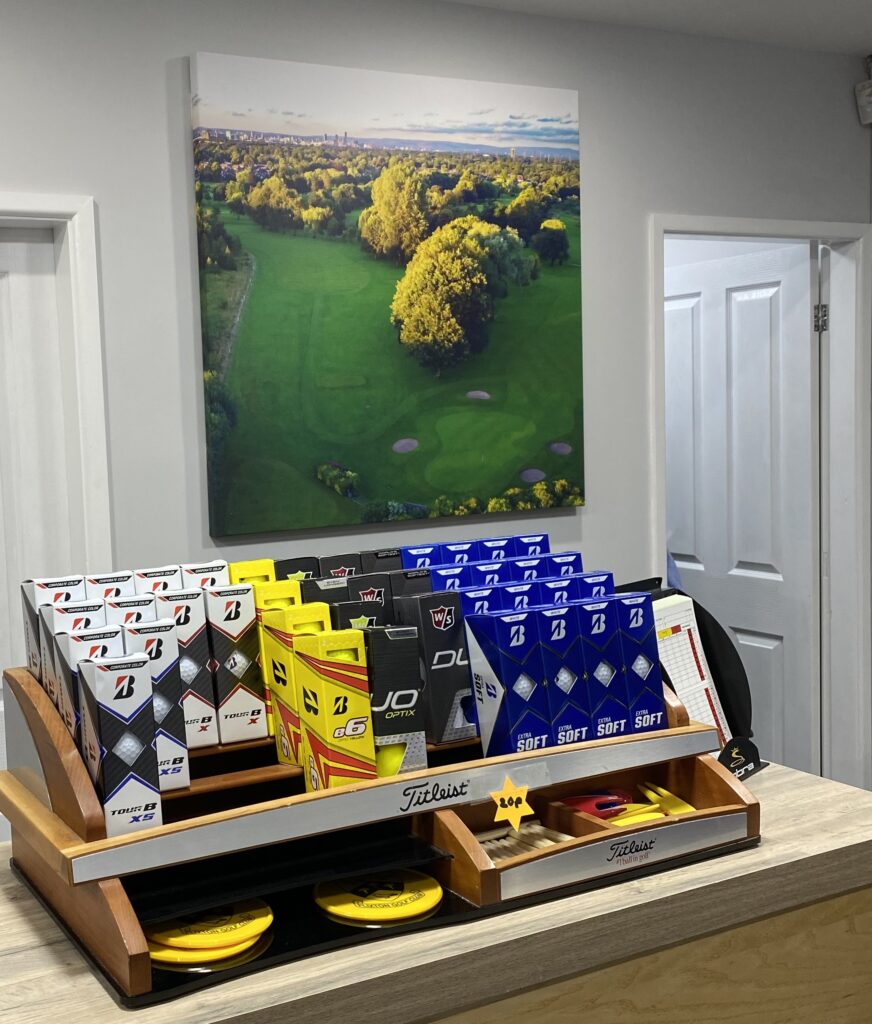 Bye for now!