England Golf – The New Blue Line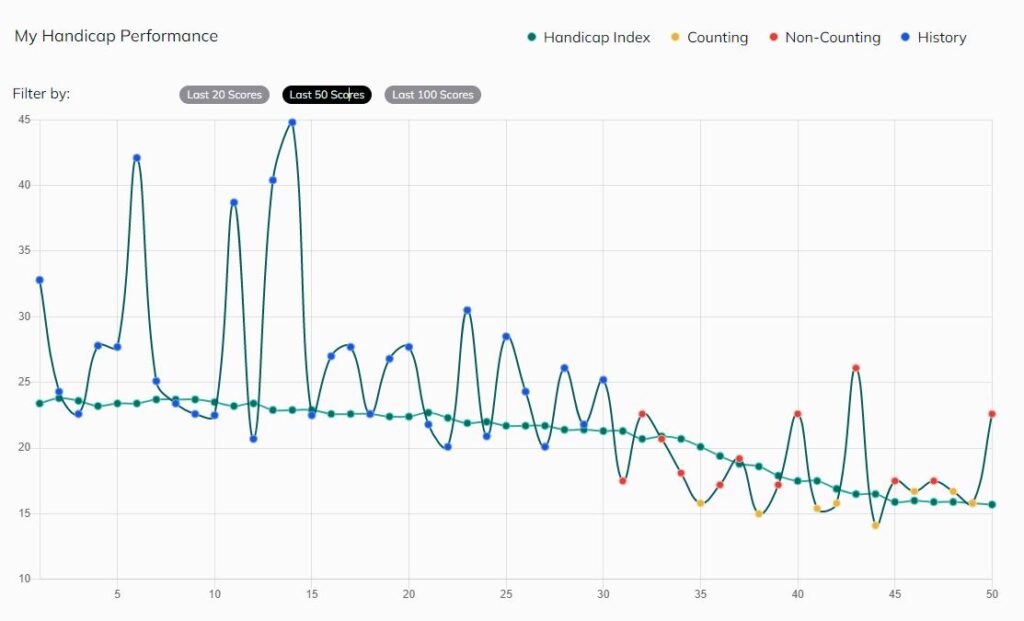 DISCLOSURE: THIS POST MAY CONTAIN AFFILIATE LINKS, MEANING I GET A COMMISSION IF YOU DECIDE TO MAKE A PURCHASE THROUGH MY LINKS, AT NO COST TO YOU. PLEASE READ MY DISCLOSURE FOR MORE INFO.
Have you noticed the new blue line on the England Golf MYEG app? If so, what do you think of it?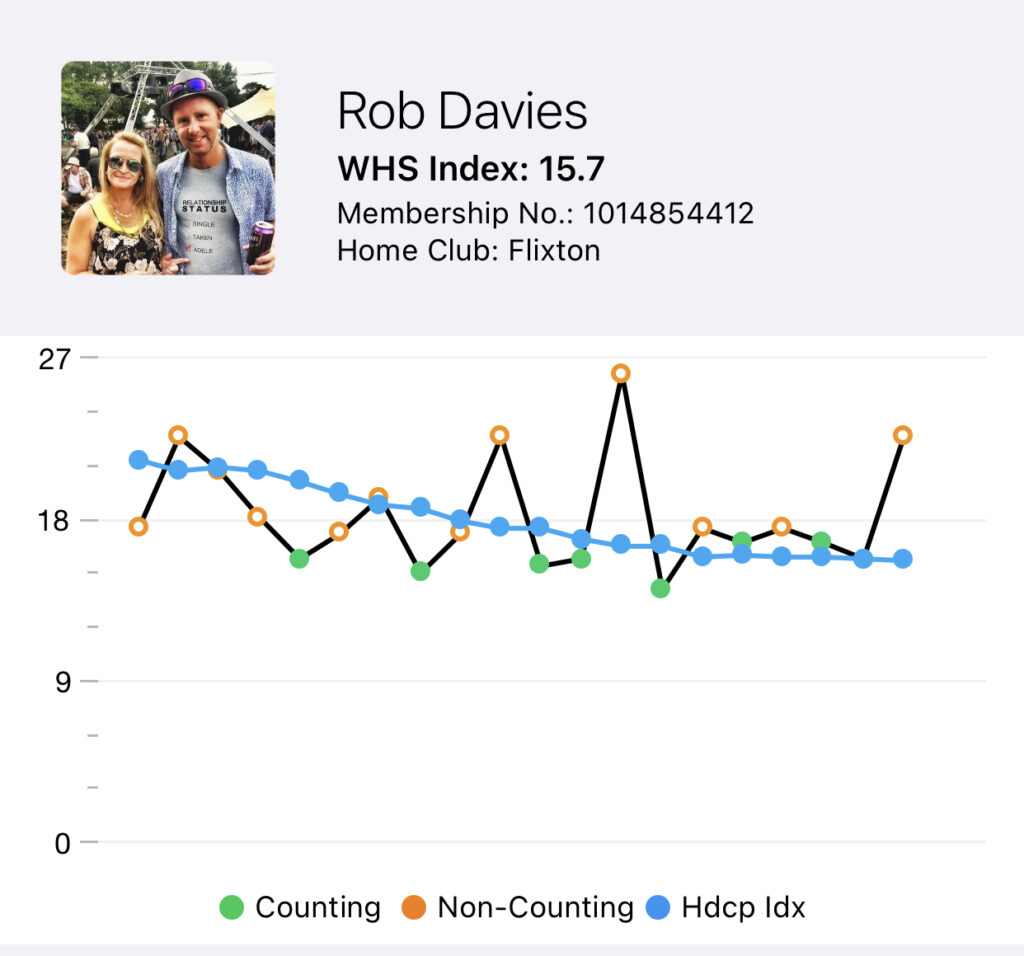 For me, this new line really helps me to visualise my WHS (World Handicap System) handicap progress. The orange and green dots in the image above are my last 20 scores against par. The green dots are the best 8 of these 20 scores. The average of these green scores is then used to work out my official WHS handicap.
The new blue line tracks my exact WHS handicap after each round of golf I officially submit for handicap proposes.
England Golf Website
As you can see below, if you login to the England Golf Website you can see much more data. This includes being able to filter through your last 50 or 100 rounds.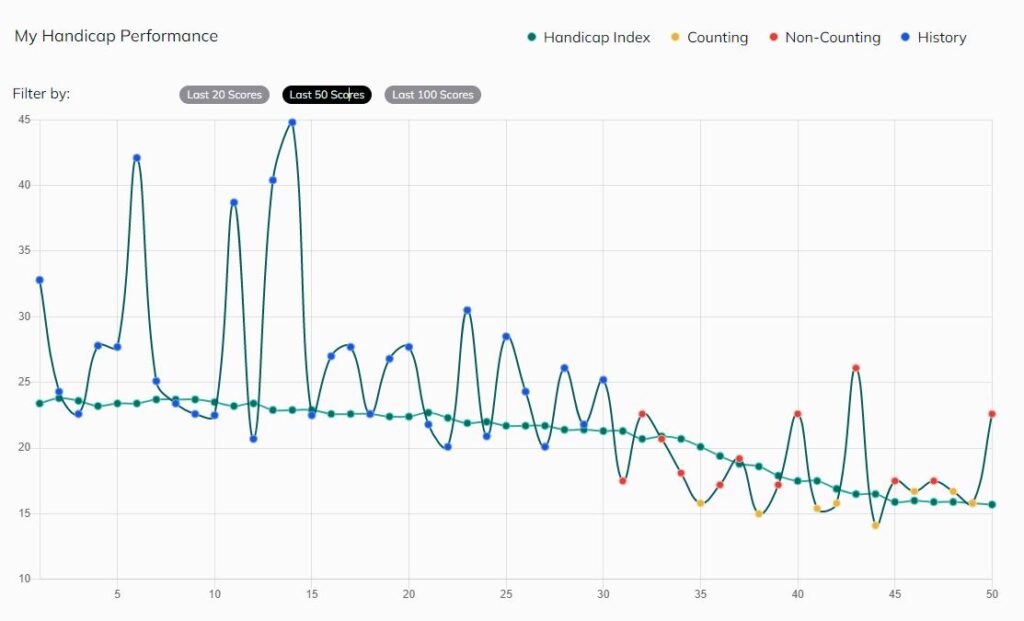 The England Golf Website also shows you how you compare to other golfers in your club, county and country. Currently I'm in the top 39% of golfers at Flixton Golf Club, the top 43% of golfers in Lancashire, and in the top 41% in England.
Can you submit a score for your WHS handicap in winter?
My golf handicap won't change much now until the start of next season. None of the competitions that I'll be playing on Saturdays will be able to be counted for handicap purposes.
There is certain criteria that needs to be fulfilled in order for a score to count towards your handicap. The course has to include a limited number of winter greens, you need to be playing the ball as it lies when not on closely-mown grass, and there's restrictions on winter tees.
Like the majority of golf clubs in England, it's unlikely that my club will choose to meet this criteria. It's more important in the winter that we protect the course to ensure that it is in tip-top shape for the summer. The heavy rain and freezing cold weather can quickly ruin a course if golf clubs don't make use of temporary greens and winter tees when needed. Boggy areas and damaged turf can take months to repair.
That said, it's not impossible to submit a score for your WHS handicap in the winter. If I work hard this winter and all of a sudden think my handicap is way out, then I'll likely look to put in some supplementary general play cards where possible.
Will you be entering many scores this winter?