HowDidIDo – Best Ever Score on Flixton Golf Course – UPDATED 2023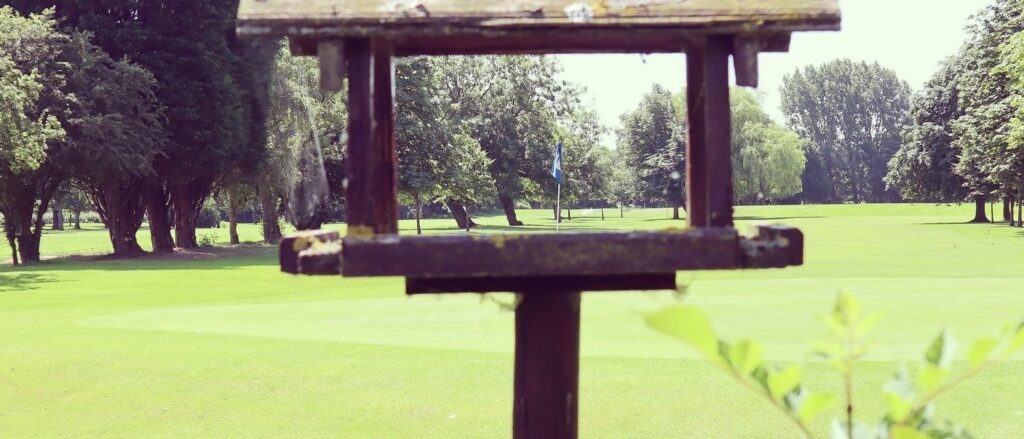 DISCLOSURE: THIS POST MAY CONTAIN AFFILIATE LINKS, MEANING I GET A COMMISSION IF YOU DECIDE TO MAKE A PURCHASE THROUGH MY LINKS, AT NO COST TO YOU. PLEASE READ MY DISCLOSURE FOR MORE INFO.
From what I can see displayed on the walls in the clubhouse at Flixton Golf Club, the course record (best ever score) is currently set at 66 strokes from the white tees.
Within the "HowDidIDo" software that we use at Flixton to record our competition scores at Flixton each week, there's a breakdown of all submitted scores by hole. This breakdown is summarised with a list of the golfer's best ever score.
If all my best scores are put together into one round, then they come to 59. Seven shots better than the course record! Knowing that I have managed to achieve this score is one of the reasons that I come back for more.
As amateur golfers, most of us can shoot the occasional birdie and eagle. The dream is that someday these shots may happen all at once.
This is my best score so far:

This type of scorecard is often referred to as a golfer's "best eclectic score". The green scores are pars, the red scores are birdies and gold scores are eagles.
If you read about the 6th hole, it won't have surprised you to see that I haven't birdied all the par 3 holes at Flixton because they're so tough. However, I would have thought by now that I may have accidentally thinned one and fluked a birdie (since originally writing this, I have thinned a couple but still I haven't had a two on the front nine!). Why not also checkout our Google Earth tour of Flixton Golf Course.
As someone who obsesses with looking at the data behind my golf, I find these statistics really interesting. I'm keen to see the best eclectic scores of other fellow amateur golfers. Pop your's in the comments below!
How to find your best ever score on HowDidIDo
Watch the following step by step guide if you want to find your best ever score within the HowDidIDo app.
You simply need to login, click the "burger menu" (three horizontal-stacked lines that look like a burger) at the top right of the page, and select "stats." Then, select the burger menu again and your best score should be displayed at the top of the page. If you use HowDidIDo on a desktop, then login to the website, click "more" at the top and then "stats," and finally select "hole by hole" and your best score should be displayed.
Bye for now!