Golf Distance Gapping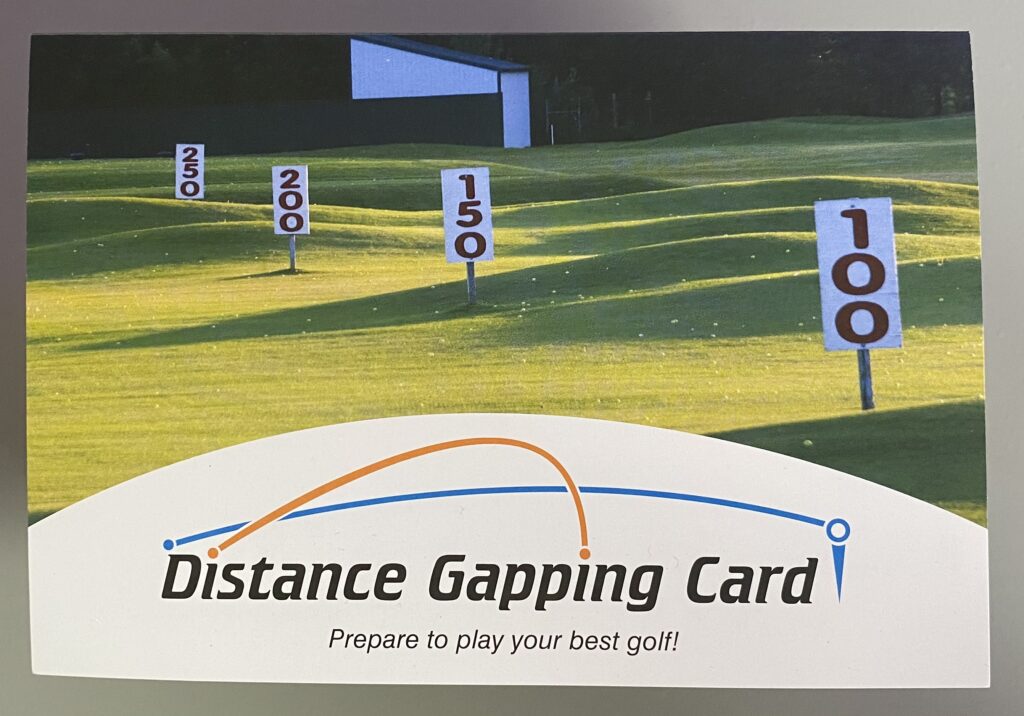 DISCLOSURE: THIS POST MAY CONTAIN AFFILIATE LINKS, MEANING I GET A COMMISSION IF YOU DECIDE TO MAKE A PURCHASE THROUGH MY LINKS, AT NO COST TO YOU. PLEASE READ MY DISCLOSURE FOR MORE INFO.
Golf Distance Gapping … What is it?
In brief "Golf Distance gapping" is the process of recording the distance that you hit each of your clubs. By knowing exactly how far you hit each of your clubs you can then make good decisions about which club to use in any given scenario. For example if you were 150 yards from the pin you may have the option of a full 8 iron or a 3/4 7 iron and having the confidence that those figures are 100% accurate for your normal swing will help you to regularly get closer to the pin with your approaches.
Golf Distance Gapping Cards
I recently bought these Pin Mapping Golf Distance Gapping Cards from Amazon. They come as a pack of 5 and here's what they look like.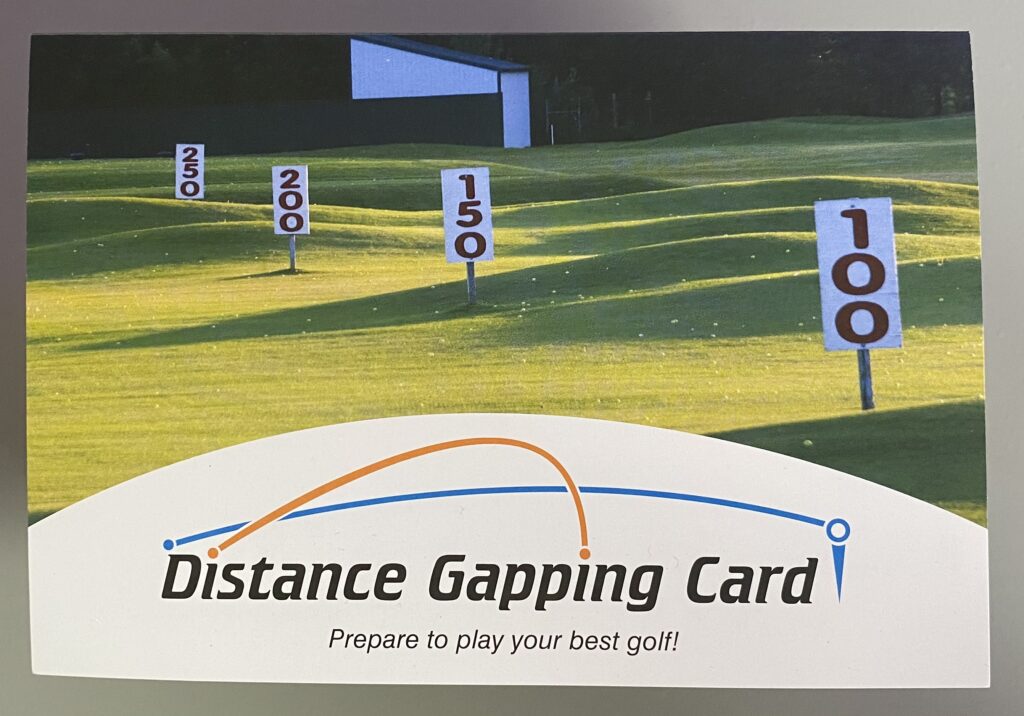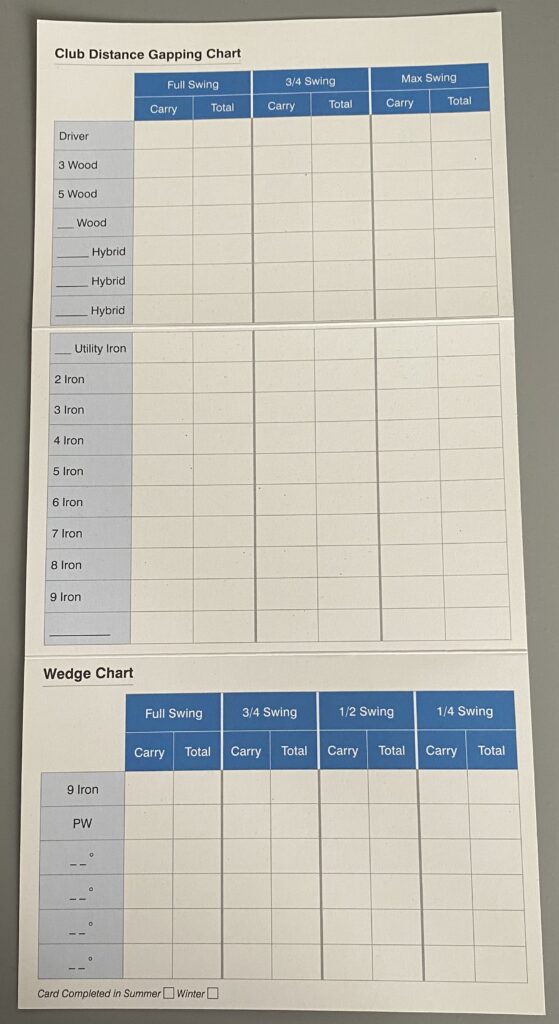 As you can see above, for each of your clubs you record the average "Full swing distance", "3/4 swing distance" and "max swing distance". Then for your shorter clubs, 9 Iron onwards you record full swing, 3/4 swing, 1/2 swing and 1/4 swing distances but this time instead of just total distance you'll also be recording the "carry distance". This is really useful for example if you're planning a shot over a hazard such as a bunker.
Then on the other side of the card you have the "Club Selector Chart". In here you select your first and second choice club using the data you've put into the "Club Distance Gapping Card" secretion above.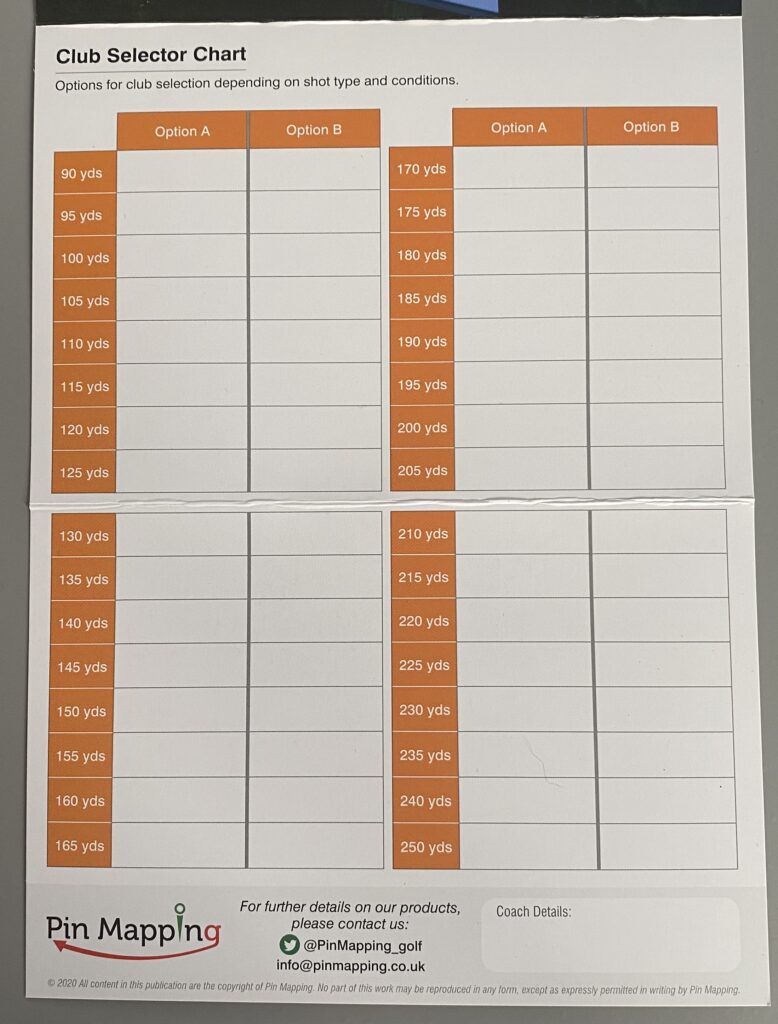 The idea of this section is that where ever you are from the pin, 90 yards and over, you should have a couple of different shots to select to achieve the goal. Depending on the scenario such as a bad lie or maybe you need to carry it all the way to the flag you can then quickly and simply check your distance to the pin and choose one of the two options.
Over the coming weeks I'll look to use my rangefinder to work through these cards so I have a really useful tool to help me on the course.
Bye for now!