Charlie Woods – Profile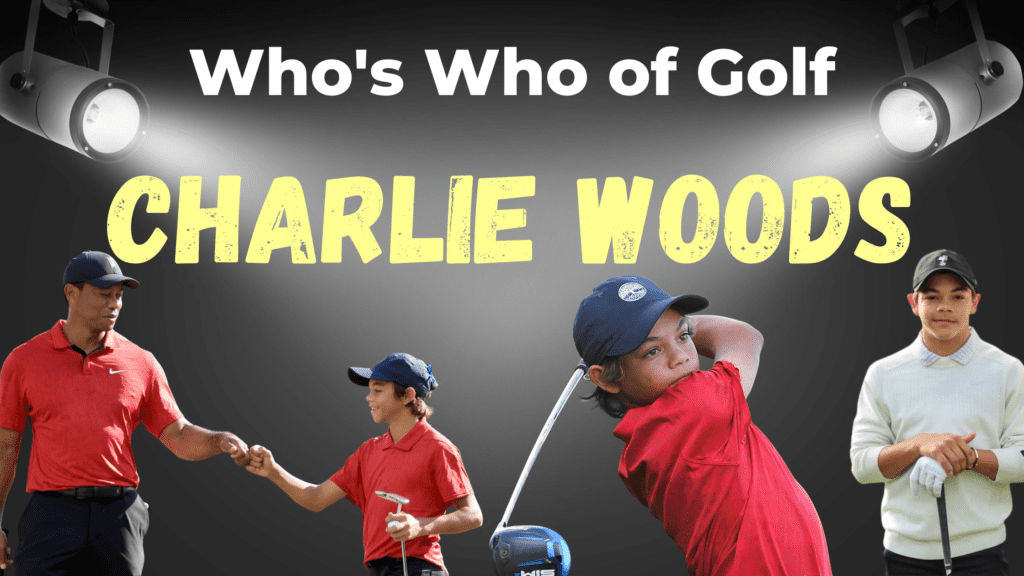 Full Name: Charlie Axel Woods
Nickname: Mini Tiger
Born: 8th February 2009
Place of Birth: Orlando, Florida, USA
Parents: Tiger Woods & Elin Nordegren
Sporting Nationality: United States 🇺🇸
Who is Charlie Woods?
Charlie Axel Woods is the son of golfing legend Tiger Woods. Woods was born in Orlando Florida on 8th February 2009. Mini Tiger has already been showing off his golfing skills in tournaments tournaments with his Father. Woods JNR has appeared 3 times next to his father in the PNC Championship at The Ritz-Carlton Golf Club, Orlando, Grande Lakes. Woods has appeared at the PNC in 2020, 2021 & 2022.
Charlie's middle name Axel comes from his Mother Elin's Brother, who shares the same name. Woods also speaks two languages, English and Swedish (his mother's native tongue). His parents divorced when he was just one year old, but have remained friends and are raising their children together. Charlie's sister, Sam Alexis Woods, is also a keen golfer.
Tiger confirmed that Charlie has already outdriven him and he has also had a sub 70 gross round. The future certainly looks very good for the golfing prodigy.
Charlie Woods Swing 2022 Vs 2021
Charlie Woods Swing 2022
Woods' golf swing from the 2022 PNC Championship.
Charlie Woods Swing 2021
Mini Tiger's golf swing from the 2021 PNC Championship.
You can read all about other members of the golfing world in our Who's Who of Golf.