Best Golf Warmups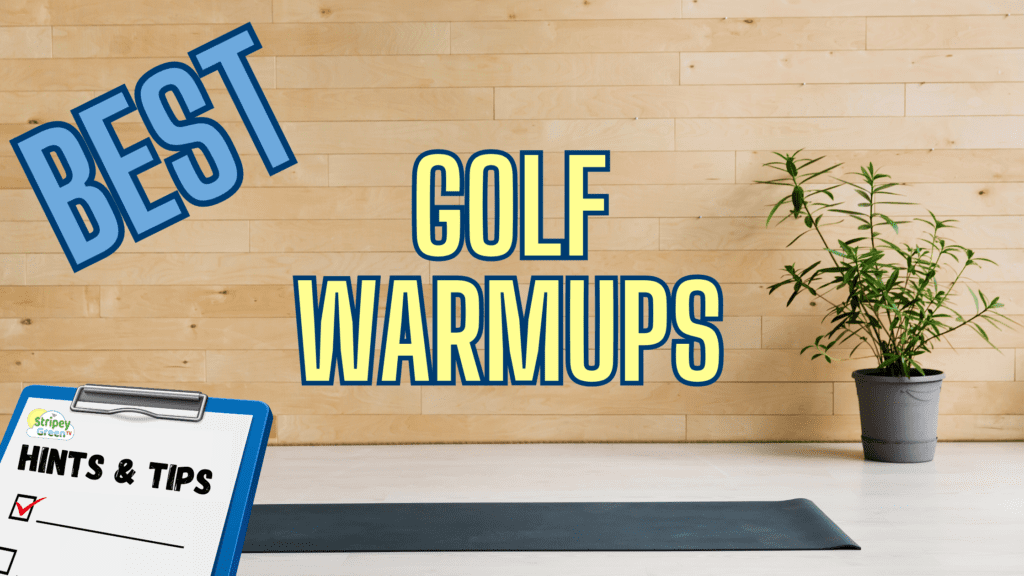 As a golfer it's super easy to walk up to the first tee, hit the first tee shot of the day with a driver, having had no warmup at all. It's also really easy to injure yourself, if, before that first shot the golfer hasn't warmed up thoroughly. But what is the best golf warmup?
Over the years I have tried lots of different warmups. The type of routine I've used has very much depended on how long I have got before my tee time.
In an ideal world, a golfer would have a couple of hours to warm up before their round of golf. This might start with a 30 minute warmup in the gym, with exercise bands, light weights, and some cardio, and then will be followed with physical golf practice.
In reality, most amateur golfers don't have that time, or the inclination, BUT we can all manage to squeeze in FIVE minutes. I'm currently using this 5 minute express warmup shared by Macro Golf on YouTube. I find it is the right balance of structured warmup for me and it's the best golf warmup I've found so far.
Give it a go, and let me know what you think in the comments below.
Express 5 Minute Warmup
This golf warmup routine from Joe at Macro Golf, is perfect to watch and follow on your phone while out and about.
When to Warmup for Golf
It's not just before a round of golf that a golfer should thoroughly warm up. It's important to include a good warmup routine before practising as well. In particular if you are speed training or smashing bombs at the driving range.
I'm always happy to try new things. If you have a tried and tested warmup routine, please share it in the comments below and I'll give it a try. Also, don't forget to try my Raspberry Protein Shake!
Bye for now!