Arnold Palmer – Profile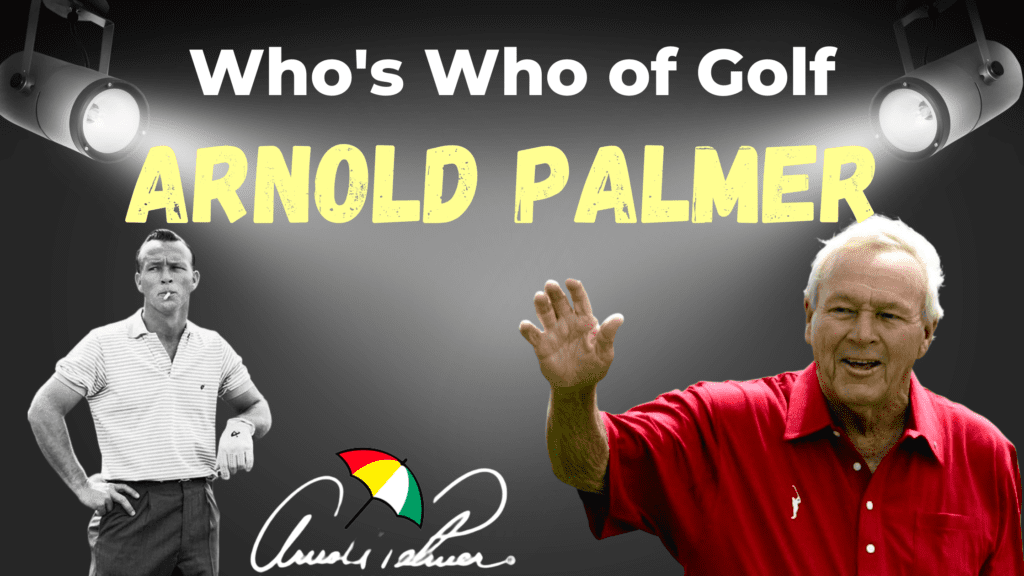 Full Name: Arnold Daniel Palmer
Nickname: The King
Born: September 10th, 1929
Died: September 25th, 2016 (aged 87)
Place of Birth: Latrobe, Pennsylvania, U.S.
Sporting Nationality: United States 🇺🇸
Who is Arnold Palmer?
Arnold Palmer was an American professional golfer, widely regarded as one of the greatest golfers in the history of the game. A 7 time major champion, Palmers incredible 62 career PGA Tour wins is the 5th most of all time.
Palmer's kindness and thoughtfulness saw him gain a huge following. His fans were coined "Arnie's Army".
Alongside Jack Nicklaus and Gary Player, Palmer was the third of the trio known as "The Big Three". The Big Three were credited in the 1960s for popularising and commercialising the game of golf.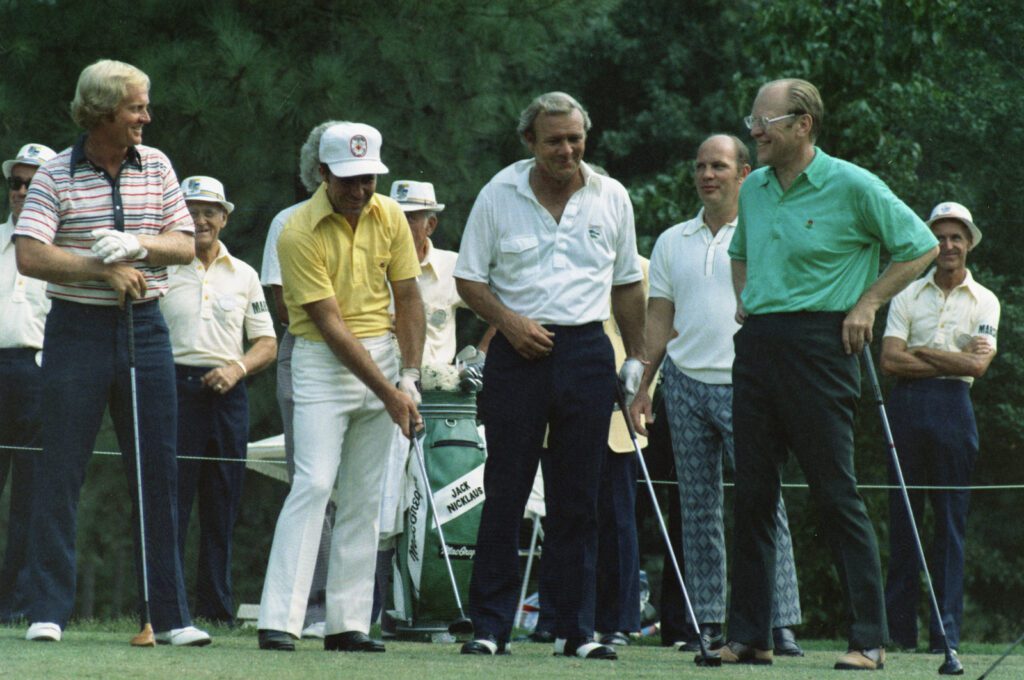 Tournaments
Palmer's legacy includes two tournaments in his name, the Arnold Palmer Cup and the Arnold Palmer Invitational.
Arnold Palmer Invitational
The Arnold Palmer Invitational is a tournament on the PGA Tour. It is played each March at the Bay Hill Club and Lodge, a private golf resort in Orlando, Florida, owned since 1974 by Palmer. The event was founded back in 1979 and has had several name changes before changing to it's current name in 2007. Since then the Arnold Palmer Invitational winners have been:
2023 – ???
2022 – Scottie Scheffler 🇺🇸
2021 – Bryson DeChambeau 🇺🇸
2020 – Tyrell Hatton 🏴󠁧󠁢󠁥󠁮󠁧󠁿
2019 – Francesco Molinari 🇮🇹
2018 – Rory McIlroy 🇬🇧
2017 – Marc Leishman 🇦🇺
2016 – Jason Day 🇦🇺
2015 – Matt Every 🇺🇸
2014 – Matt Every 🇺🇸
2013 – Tiger Woods 🇺🇸
2012 – Tiger Woods 🇺🇸
2011 – Martin Laird 🏴󠁧󠁢󠁳󠁣󠁴󠁿
2010 – Ernie Els 🇿🇦
2009 – Tiger Woods 🇺🇸
2008 – Tiger Woods 🇺🇸
2007 – Vijay Singh 🇫🇯
Arnold Palmer Cup
Named in honour of Palmer the Arnold Palmer Cup seeks to pass on his values to the next generation of golfers. The event is an annual team golf competition for college/university golfers. First contested in 1997 the event was originally just for men. In 2018 the format was updated and now it is contested between a United States team and an International team representing the rest of the world. The teams consist of 12 men and 12 women.
You can read all about other members of the golfing world in our Who's Who of Golf.