Annika Sörenstam – Profile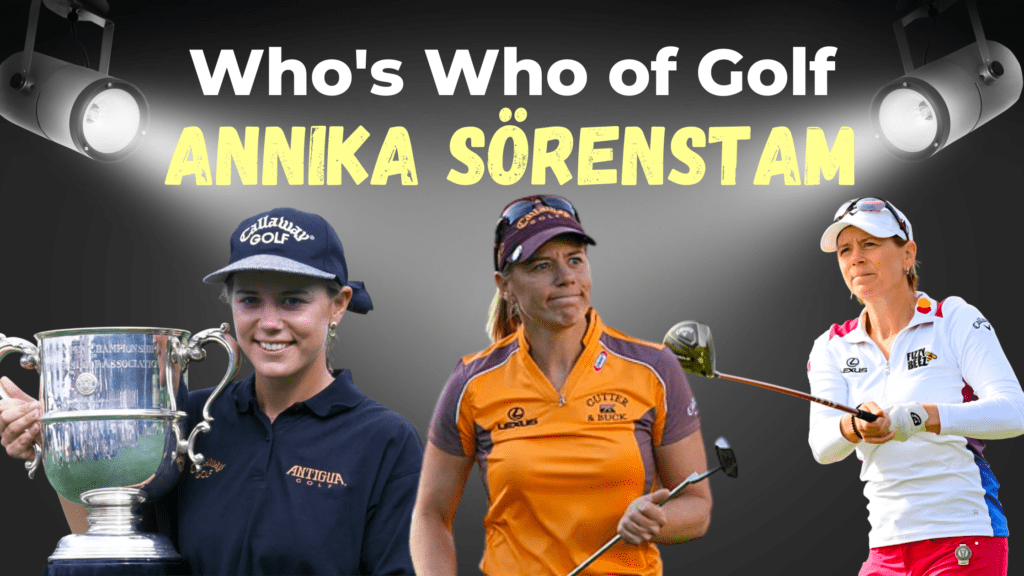 Full Name: Annika Charlotta Sörenstam
Born: November 10th, 1994
Place of Birth: Bro, Stockholm County, Sweden
Sporting Nationality: Sweden 🇸🇪
Who is Annika Sörenstam?
Annika Sörenstam is a Swedish born professional golfer who now lives in Orlando Florida. With 10 major championships, 72 LPGA Tour and 17 Ladies European Tour wins, Sörenstam is regarded one of the best female golfers in history. In 2003 Sörenstam was enrolled into the World Golf Hall of Fame.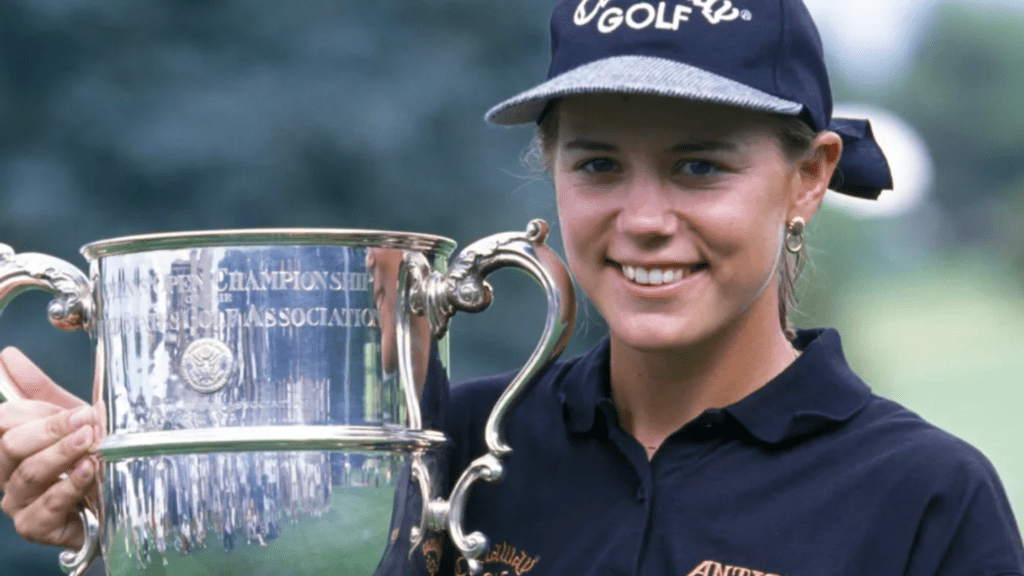 On May 22nd 2003 Sörenstam became only the second women ever (Mickey Wright was the first in 1945) to play in a PGA Tour event. Sörenstam played in the 2003 Bank of America Colonial and in that year it attracted triple the number of media passes to the previous year.
"I want to reach my limits, I want to see how good I can be. This is another way of trying to get better. Not knowing where I'll finish is part of the excitement. If I knew, why would I do it?"

Annika Sörenstam, 2003
Sörenstam shot a 71 in the first round and 74 in the second. She missed the cut for the weekend by four shots but certainly did not disappoint. It was an incredible performance in the circumstances. With a circus of media around her Sörenstam drew huge crowds out to watch, and raised the profile of women's golf.
On 7 January 2021, Sörenstam received the Presidential Medal of Freedom from President Donald Trump. The Presidential Medal of Freedom, along with the Congressional Gold Medal, is the highest civilian award of the United States. The award recognises "an especially meritorious contribution to the security or national interests of the United States, world peace, cultural or significant public or private endeavours".
Annika Sörenstam Social Media Links:
How good is Annika's Swing?
Below you can see Annika's swing from the 2022 Scandinavian Mixed which was hosted by her and Henrik Stenson.
You can read all about other members of the golfing world in our Who's Who of Golf.