Nelly Korda – Profile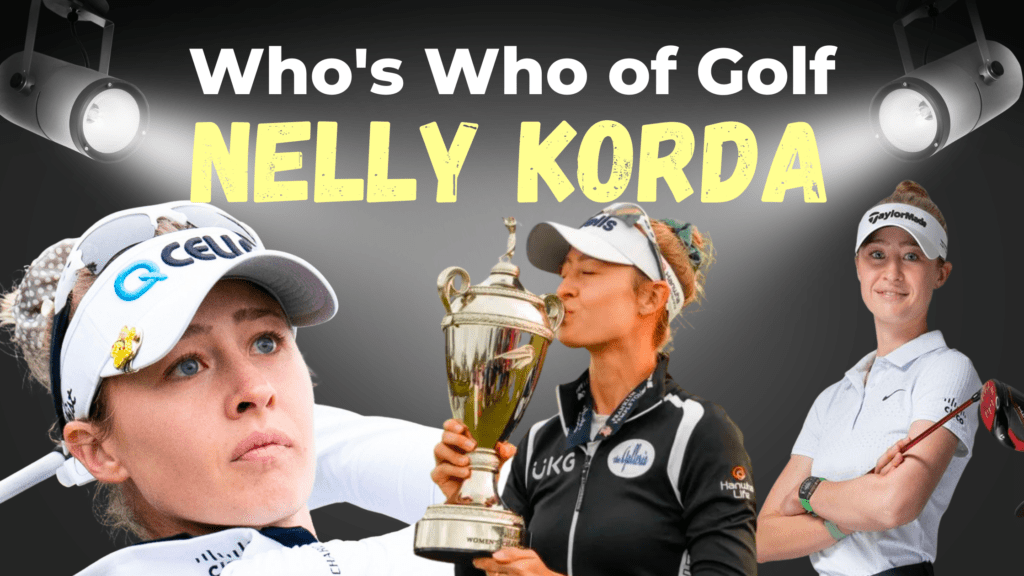 Full Name: Nelly Korda
Born: July 28th, 1998
Place of Birth: Bradenton, Florida, U.S.
Sporting Nationality: United States 🇺🇸
Who is Nelly Korda?
Nelly Korda is a professional golfer playing on the LPGA Tour. Korda hails from an incredible sporting family. Her mother and father are both successful ex-professional tennis players. Both parents were born in, and represented, Czechoslovakia. Korda's father Petr was the most successful, reaching a career high of world number 2 in 1998 when he won the Australian Open. But it's not just Korda's parents … both her brother and sister are also incredible sports stars.
Sister Jessica Korda is a practice partner and 6 time LPGA Tour winner, and brother Sebastian Korda is a professional tennis player making his living on the ATP Tour.
Nelly Korda started playing golf seriously when she was six years. Korda was brought up and still lives in Bradenton, on the west coast of Florida. In 2021 Korda won her first major, the Women's PGA Championship at Atlanta Athletic Club. The win took her to World Number 1 for the first time in her career. 2021 was her best season to date. Not only did she pick up her first major title, but Korda also won the Gold Medal at the Tokyo Olympics in the Women's Individual Stroke Play competition.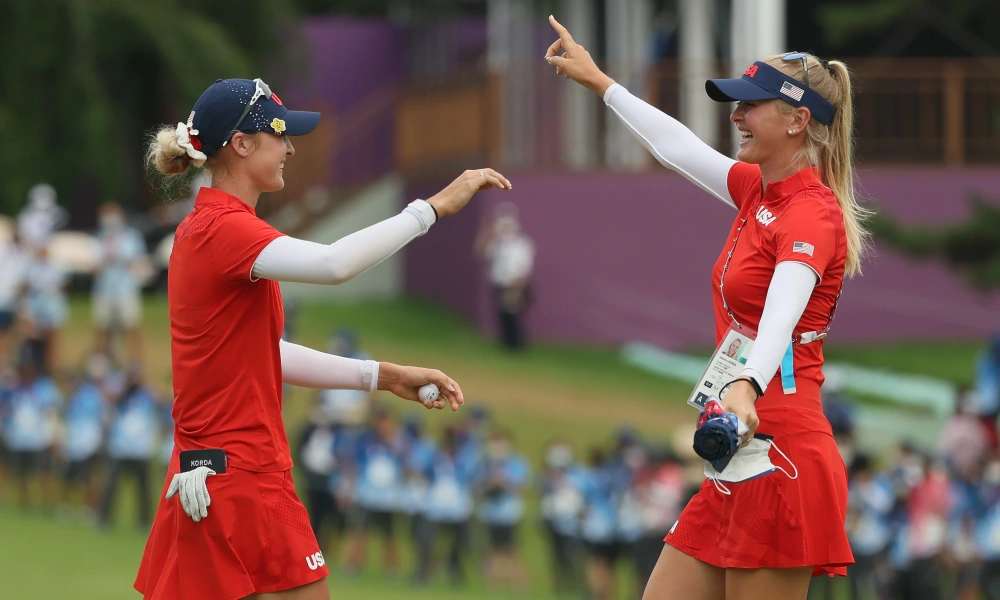 Nelly Korda Golf Swing 2023
Below you can see Nelly Korda's golf swing swing on the practice range with the new TaylorMade Stealth 2 at Lake Nona Golf Course. 💣💥
Nelly Korda's Social Media Links:
You can read all about other members of the golfing world in our Who's Who of Golf.