Product Review – Craftsman Golf Scorecard Holder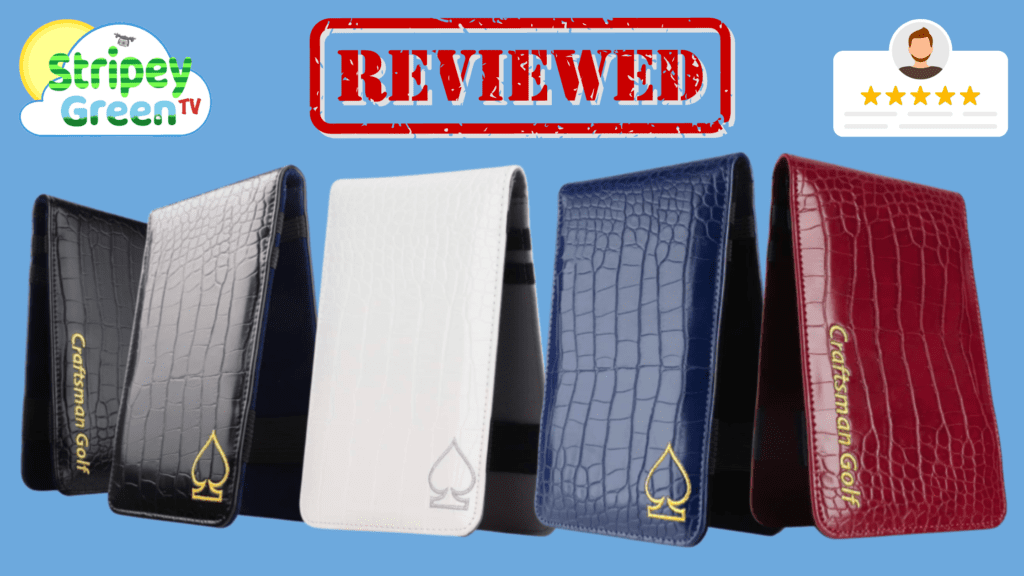 DISCLOSURE: THIS POST MAY CONTAIN AFFILIATE LINKS, MEANING I GET A COMMISSION IF YOU DECIDE TO MAKE A PURCHASE THROUGH MY LINKS, AT NO COST TO YOU. PLEASE READ MY DISCLOSURE FOR MORE INFO.
A few weeks ago, Craftsman Golf very kindly sent me a few of their products to review. It's important at this stage for me to mention that I'm not being paid to review these products. I have been sent them for free and will be giving them away in the near future. Keep your eyes on my socials and YouTube channel for further details. In this review, I'm looking at the Craftsman Golf Scorecard Holder.
Why do you need a Golf Scorecard Holder?
Keeping score is the ultimate measure of a golfer's success. Golf scorecards are small pieces of paper or card that can easily get damaged or lost if a scorecard holder is not used. I have ALWAYS used a scorecard holder and have seen plenty of people who don't use them lose their card out of their pocket or have it fall off their trolley of golf buggy.
How big is the Craftsman Golf Scorecard Holder?
I keep my scorecard holder in my back pocket, so to me the size is very important. This Crocodile Pattern Scorecard holder measures 18.5cm x 12.5cm, which makes it the perfect size to fit most back pockets.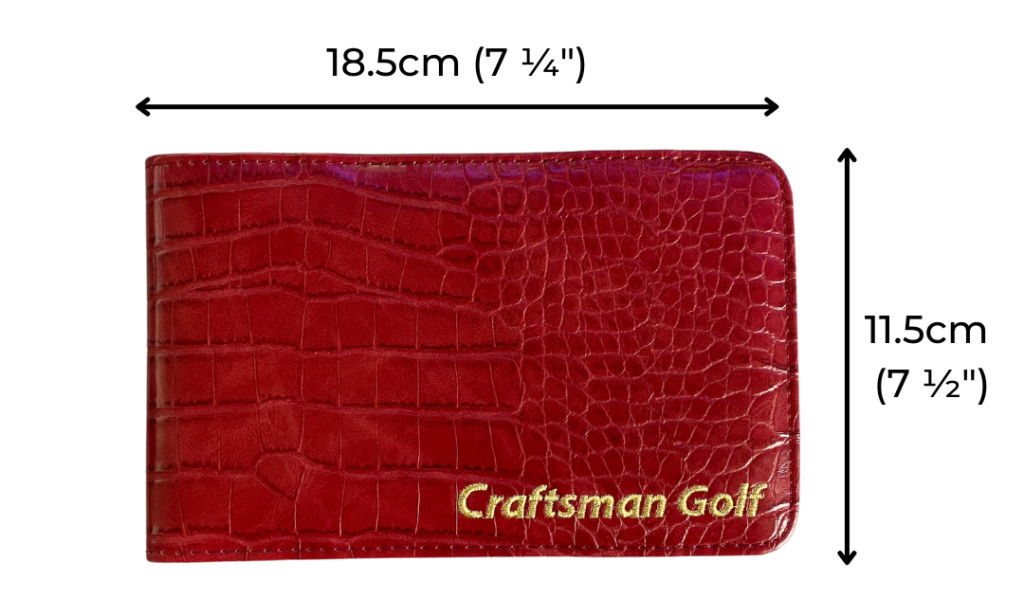 What is the Crocodile Pattern Golf Scorecard Holder Made of?
This scorecard holder is made of PU Leather. PU Leather is an artificial leather, and therefore this Golf Scorecard Holder material can also be considered vegan. It feels very durable.
What does it look like inside?
The holder is black inside with plenty of elasticated straps to hold the scorecard and yardage books, and a separate holder in the middle for a pencil. The elastic straps are very strong and will easily hold everything put in there. The only downside for me is that I am lazy and like to leave the scorecard in the holder while I'm filling it out, and sometimes because the straps are quite large and they run from top to bottom (if holding in a landscape view) they can get in the way.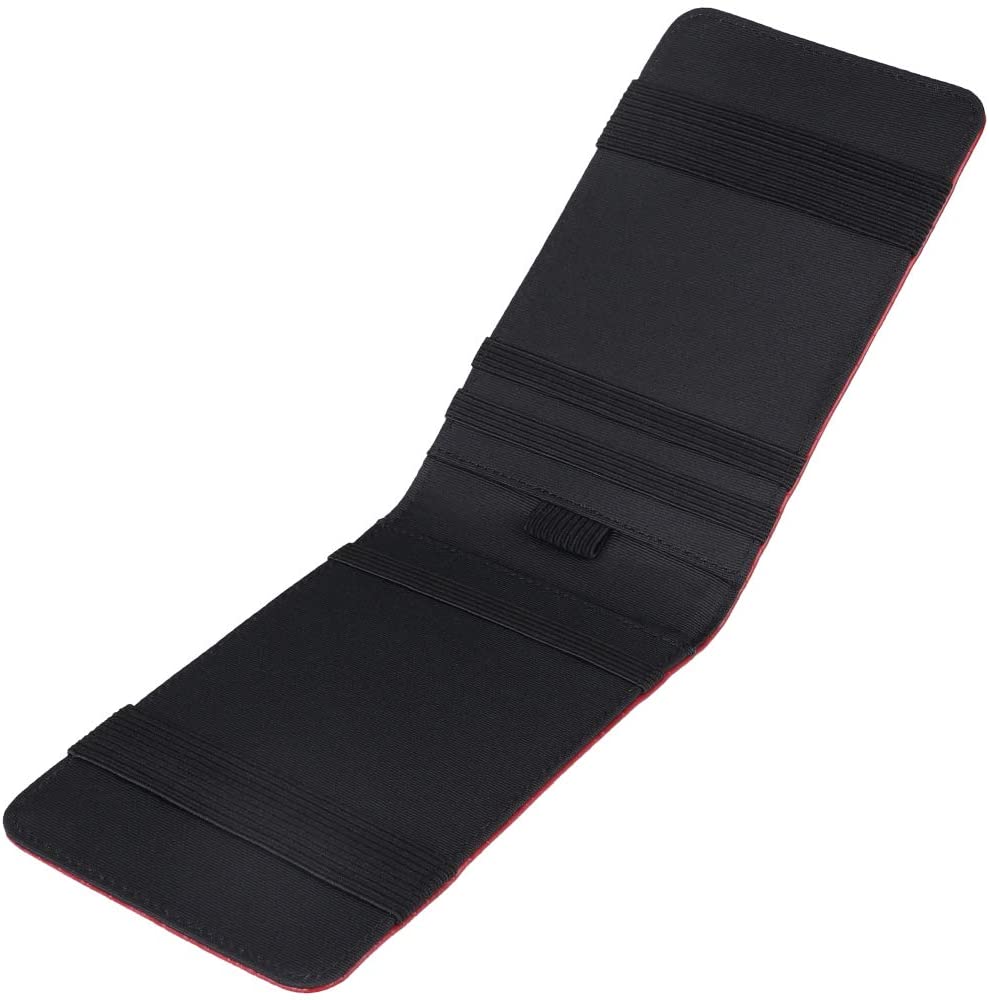 How Expensive is the Craftsman Golf Scorecard Holder?
Golf is an expensive sport. Clubs and other equipment can all add up pretty quickly. While scorecard holders are probably going to be one of the cheaper items in the golf bag, cost is something golfers may want to consider. This holder retails at £12.99 currently on Amazon. It can also be bought directly from Craftsman Golf website (use code SGTV20 to save 20%).
Can you personalise this Golf Scorecard Holder?
Yes! You can personalise this scorecard holder by adding your name to it. This is a fairly simple process: simply add the product to your basket within Amazon by clicking the "customise now" button and follow the prompts. A personalised scorecard holder is a great idea when looking for a golf gift for Christmas or someone's birthday. It must be ordered in plenty of time for the event, though, since Amazon suggest 3-5 weeks for dispatch on personalised holders. Of course, this service makes them a little dearer than the standard version, too, currently £19.99 on Amazon or they can be purchased direct from the Craftsman Golf website.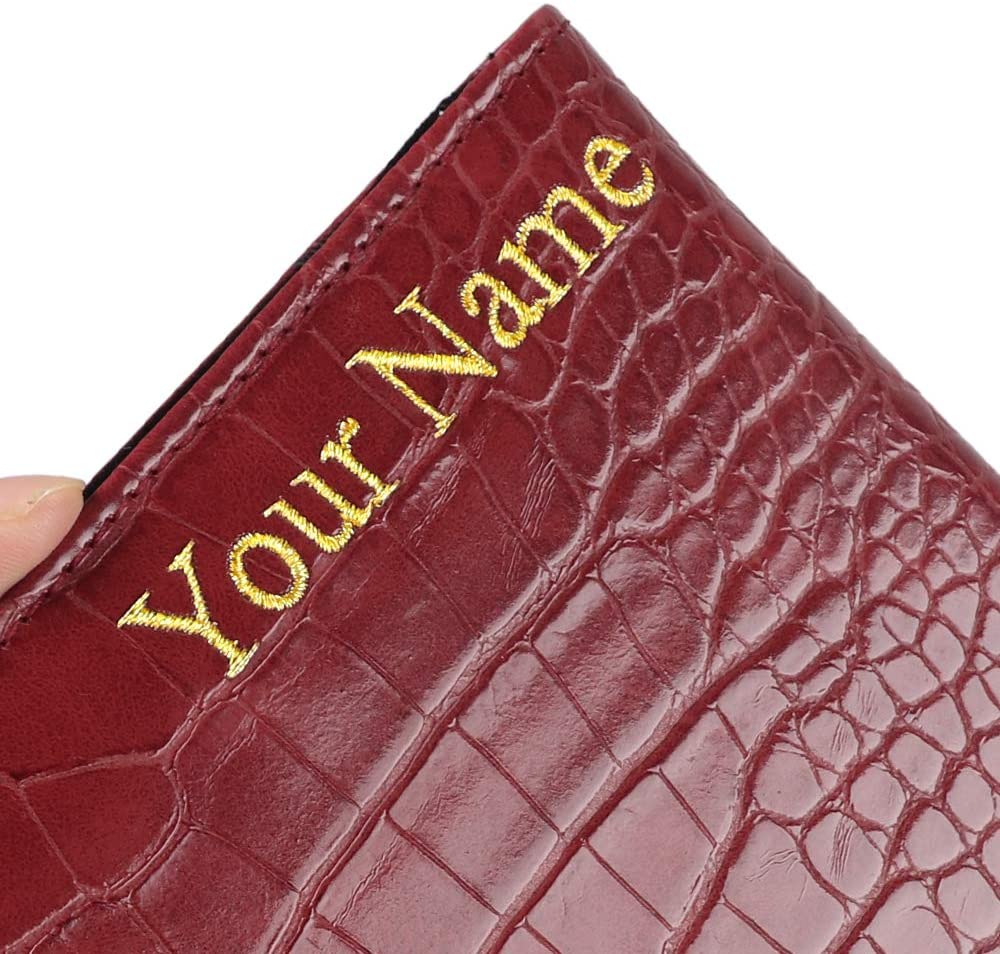 What is a Golf Yardage Book?
Yardage books are a handy guide used by golfers when playing golf. A good yardage book contains all the necessary information about a golf course to help a player navigate their way around the course in the best way. The books contain detailed information about distances from certain areas of the hole, trees and hazards, for instance, to the green. Many yardage books will also provide information on slopes and elevation differences within each hole. Most golf courses will sell their own yardage book, but it is possible to make your own. Checkout this handy guide from The Swingdom.
How to make a free Yardage Book:
Who are Craftsman Golf?
Initially setup in 2012 by David Johnson, Craftsman Golf was inspired by David's original passion for headcovers. The company now sells a wide range of golfing products through their website and also through Amazon. Exclusive Craftsman discount codes are available on our SGTV Discounts page.
Summary
Pros
Personalised option (makes a fantastic golf gift)
Attractive faux crocodile skin finish
Economically Priced
Well-sized to hold bigger scorecards
Pencil holder inside
Dual-sided to allow storage of both scorecard and yardage charts
Cons
Some of the elastic straps are quite wide, which may conflict with the scorecard
This scorecard holder feels and looks like a premium holder, yet it is well-priced compared to its competitors on the market. The size is perfect for a back pocket. Available in a range of different colours, there is one to match any outfit for the day! The PU Leather holder feels durable and strong, and because it's dual sided there's plenty of room for both a scorecard and yardage book. Lastly I love the fact that this holder can be personalised by having a name stitched into it.
I hope you've found this Craftsman Golf Scorecard Holder review useful towards helping you choose the right scorecard holder for your needs. If you're looking for new golf equipment, then why not checkout my other product reviews?
Until next time, bye for now!