Seve Ballesteros – Profile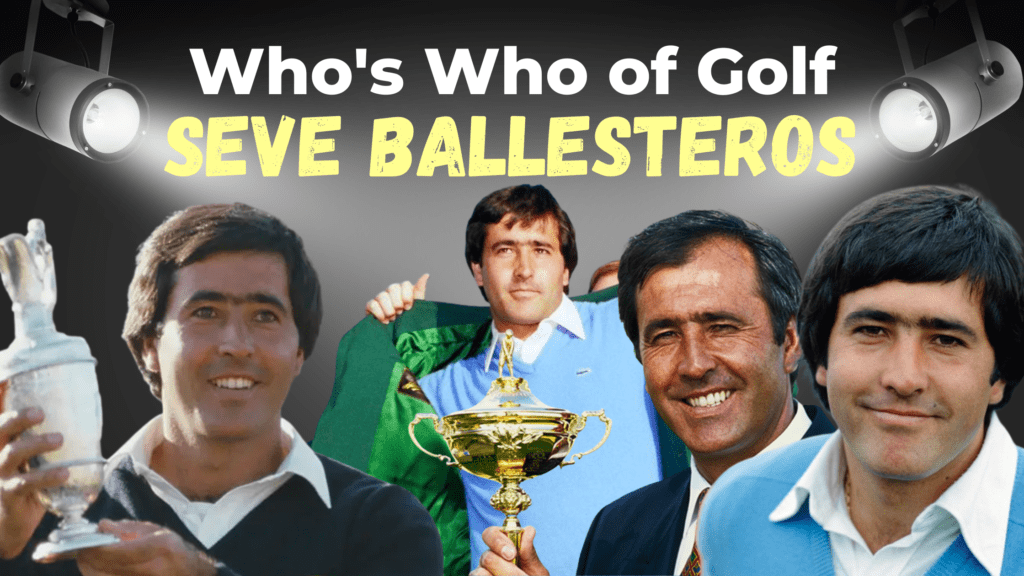 Full Name: Severiano Ballesteros Sota
Born: April 9th, 1957
Died: May 7th 2011 (aged 54)
Place of Birth: Pedreña, Cantabria, Spain
Sporting Nationality: Spain 🇪🇸
Who is Seve Ballesteros?
Show me a golfer more adored ❤️ than Seve Ballesteros. There haven't been too many! Seve Ballesteros was a golfer who captured the hearts of golfers all around the globe. A most charismatic and determined golfer, Ballesteros was famed for his extraordinary ability to conjure up outrageous shots from all manner of positions.
Born in Spain in 1957, Ballesteros grew up relentlessly practising golf on his local beaches. He turned professional at just 16 years old and went on to have a prolific career on the European Tour. Ballesteros won 50 times on the European Tour, more than anyone else in the history of the game.
On top of Seve's European Tour success he also won Five majors.
Seve's 5 Major Wins
The Open 1979, 1984 & 1988
The Masters 1980 & 1983
Ryder Cup
Ballesteros is referred to as one of the savours of the Ryder Cup. He brought the competition back to life as a mainstay of the European team in the 80's and 90's. He played in 8 Ryder Cups from 1979 – 1995 and captained the European team in 1997 at Valderamma. During his playing career he played 37 matches winning 22 ½ points for team Europe. Ballesteros won 20, lost 12 and halved 5 of his matches. He is the sixth most successful European Golfer in Ryder Cup history.
Seve Ballesteros Golf Swing 1984
Below you can see Seve's golf swing from St Andrews in 1984. A sublime long iron shot that Lee Trevino said was "a touch of class baby" and Peter Aliss called "Pure Magic".💣💥
Ballesteros was not only passionate about golf. He was also a very keen cyclist, boxer and soccer fan. He enjoyed participating in different sports to improve his fitness.
Sadly, Ballesteros passed away in 2011 after a long battle with brain cancer. Seve left behind a legacy that extends way beyond his victories. The Seve Ballesteros Foundation was setup in 2009 to raise money and help contribute towards finding a cure for brain cancer. The foundation also helps out young talented golfers. Ballesteros was passionate about giving children the chance to play golf and his foundation will continue to honour that passion.
Seve will always be remembered as an icon of the game. ❤️ What's your favourite Seve moment?
You can read all about other members of the golfing world in our Who's Who of Golf.