We NEED to talk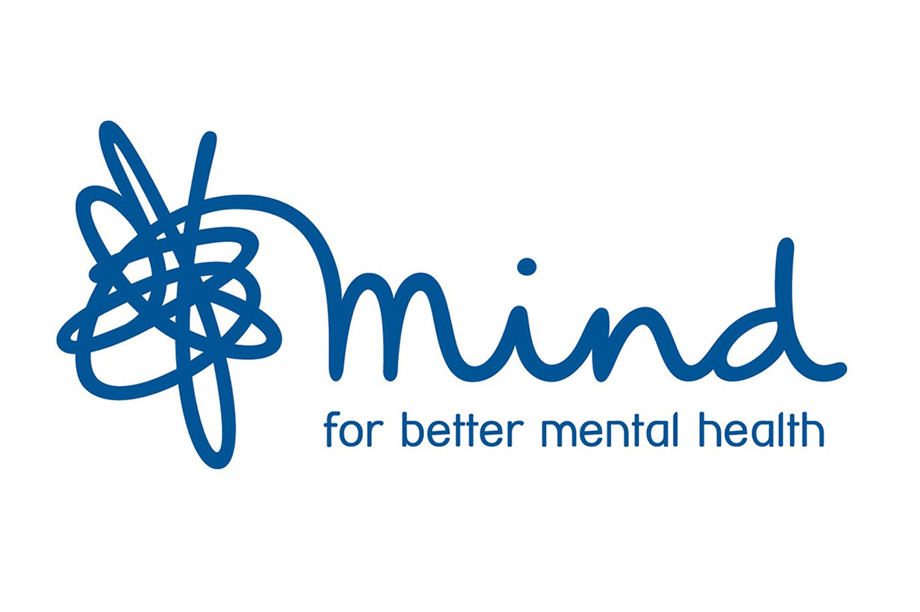 DISCLOSURE: THIS POST MAY CONTAIN AFFILIATE LINKS, MEANING I GET A COMMISSION IF YOU DECIDE TO MAKE A PURCHASE THROUGH MY LINKS, AT NO COST TO YOU. PLEASE READ MY DISCLOSURE FOR MORE INFO.
We need to talk … I've had quite a thoughtful week. Top of my thoughts has been mental health. The reason for the title of this post will become clearer as we go on.
There's a lot of talk at the moment about mental health or as I saw it referred to earlier week "mental ill-health".
I have to admit that I'm not feeling great myself at the moment.
I'm well aware that I'm not the only person feeling low. I'm also 100% sure that other people have many more and worse reasons than me to feel down. I have so many truly fantastic people in my life. There's very little to grumble about in the grand scheme of things. I am very lucky, I have an amazing wife, super clever, thoughtful step-children who constantly make me proud, and loads of good friends close around me. Yet still on occasion I feel low?
If I'm honest, I've probably been feeling this way for most of January. I was on such a high prior to Christmas. I'd launched this blog site, posted my first few somewhat cringey YouTube videos, and I had started building the Stripey Green TV content. A new pastime. A pastime that I'd longed for as a distraction to a life that I desperately don't want to pass me by.
Winning
With all these exciting things going on, I was also eating well, exercising three times or more per week, going to the driving range a couple of times a week and playing golf in Saturday competitions at Flixton Golf Club each weekend, and then to top it off I won a Mavic Mini Drone in a competition run by Peter Jones MBE from BBC's Dragons Den & DJI!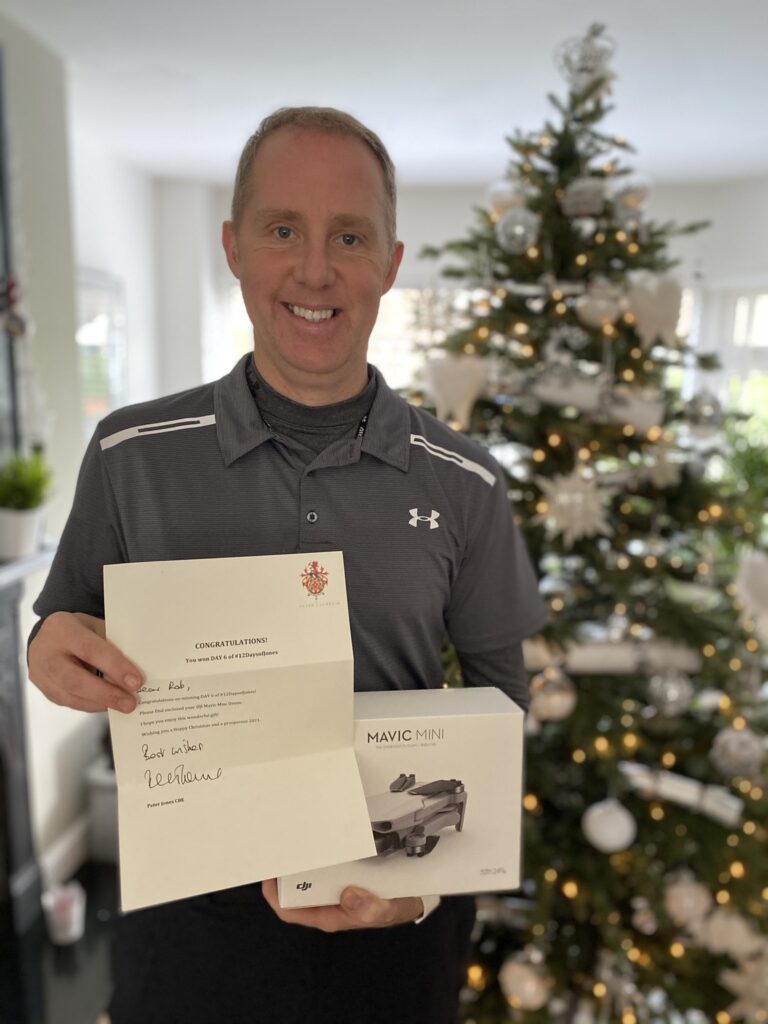 However, like I said, I have still been feeling low??? I put it mainly down to the time of year, the short and cold days where going to work in the dark (the spare room) and coming home again in the dark can be quite depressing, not to mention the lack of natural vitamin D from the sunshine that I love to enjoy in the summer. That and the fact the fun of Christmas has passed, I've put a few pounds on, and just as I was about to get back into the swing of things the third UK lockdown was announced, a lockdown with no definitive end date and no blooming golf!
Goals & Coping Mechanisms
I see myself as a relatively strong minded person and I have been putting in place coping mechanisms and also reaching out to friends and family, both for support and to offer support.
This year, I've set myself some huge goals, both privately with personal goals and targets and publicly with my golf handicap challenge. Without wanting to sound too deep, I'm still trying to find my purpose in life, and I really feel that the steps that I have put in place for this year, will help me discover deeper meanings and rediscover a part of me that has been missing in recent years. This reflection all relates to mental ("ill") health.
Mind
But what is mental health? One of my personal goals involves educating myself and spending more time reading. So when I have been thinking recently about mental health I researched a little more. The website that I was drawn to was Mind. If you're not aware of Mind, it's a charity that provides advice and support to empower anyone experiencing a mental health problem. They campaign to improve services, raise awareness, and promote understanding of mental health. If you have a few minutes, it's well worth visiting their website and having a read through. You may not need to read it for yourself, but it really could help you to help someone you love, especially if you can learn how to recognise some of the signs to how they are feeling.
Prior to my Mum passing in 2017, I didn't believe in an afterlife or anything that wasn't physically there in front of me, but since then there have been so many incredible unexplainable situations that have happen to me that I simply cannot ignore that there may be something more.
Rick Shiels We need to talk
This week, there was another one of these "strange things". As I said, I'd been reading Mind's website at the weekend, and then on Tuesday one of my favourite YouTubers Rick Shiels Golf posted this video (below), steering his viewers to the Mind website and talking about so many things that I've been thinking about too in the recent weeks. In days gone by I, would have just passed it off as a coincidence, but now I actually think it's Mum just reminding me that she's there and always looking out for me.
I also thought it was a sign that I should donate. If you feel like donating to this great cause, then please click here. Rick has already reached his goal of raising £18k. As I type, he's reached £23k, which is incredible in just four days. It's fantastic to see a YouTuber/Influencer doing something so positive with their airtime.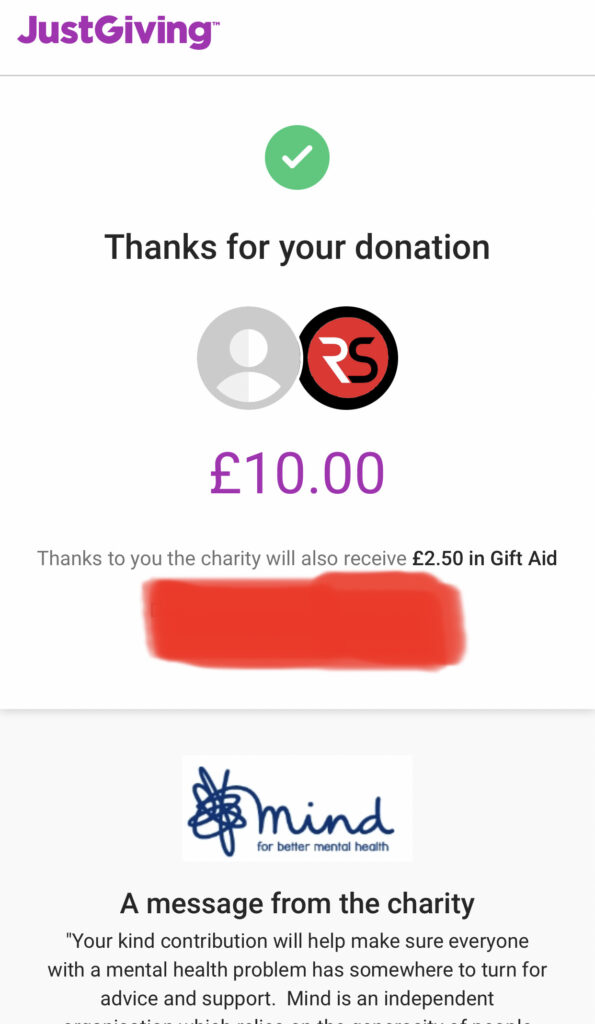 Oh my goodness … as I'm literally typing this post Radio One have ALSO now started talking about mental health. Honestly, these strange "echoes" just happen to me so often now.
I've seen so many people put this and it sounds corny as anything, but I'm still going to say it … if any of this post resonates with you, then feel free to call or message me any time if you do want to talk.
It's quite hard to actually publish things like this sometimes. I'll be honest, I've closed the draft down a number of times. I've been thinking that I won't publish it, but then finally deciding to post it … because I'm okay. I don't have a mental health issue; I'm just feeling a little low, and that's perfectly natural from time to time.
But also if I did have an issue, then I know it would be fine for me to publish this post because it really is "okay to not be okay," and actually sharing your thoughts with your friends and family (and the whole world as I have done here) can be a good thing.
Be Kind
"Be kind" is something that I keep telling myself, not just to others but be kind to yourself, too.
I definitely won't be leaving it so long before my next post. Enjoy your weekend and keep your eye out for other people who may not be doing quite as well as you … or if that is you, then get in touch and let's have that chat!
Bye for now!