10th Medal – September 18th 2021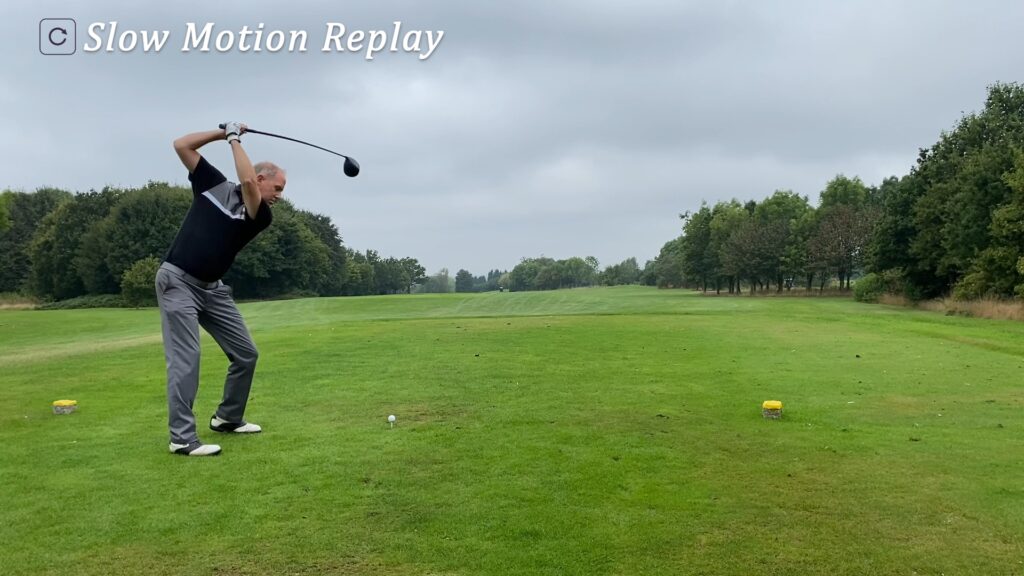 DISCLOSURE: THIS POST MAY CONTAIN AFFILIATE LINKS, MEANING I GET A COMMISSION IF YOU DECIDE TO MAKE A PURCHASE THROUGH MY LINKS, AT NO COST TO YOU. PLEASE READ MY DISCLOSURE FOR MORE INFO.
This weekend, we played the "10th Medal" at Flixton Golf Club. I finished in 37th with a gross 92, nett 74 (3 over par). Sadly for me this wasn't good enough to lower my handicap again. In truth, the score was actually a little flattering, for I played really poorly. It was one of those days when my swing felt alien to me. I'll certainly be glad to get back to my coach Nick Holmes at the Trafford Golf Centre tonight to work on things.
The 10th medal was won by Chris Mulhearn. Receiving 7 shots, Chris had one birdie and 13 pars to finish with a nett 67, beating Barrie Crolla and Dave Wilde on a card playoff. Dave Wilde had an incredible front 9 of 39 gross (+4, playing off 20)!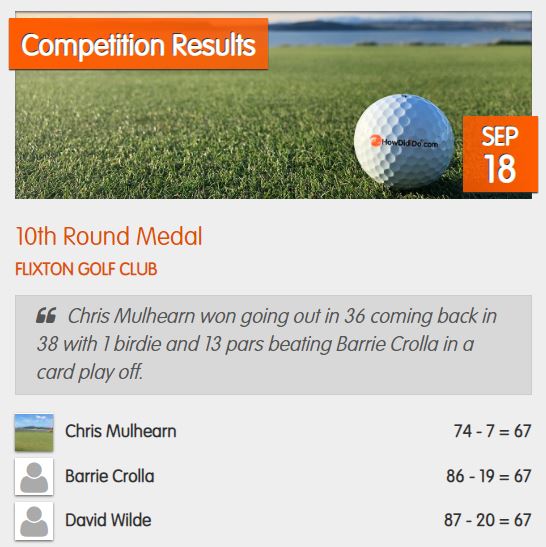 Mike Shepherd, one of my regular playing partners, also deserves a mention for coming in 6th place with a gross 79, nett 69. It was a great knock, which on another day could have taken a prize. Mike had a dream 3-4-4-4 finish (par, birdie, par, birdie).
Front Nine
My round started badly with two double bogeys. However it then picked up nicely with just one shot dropped over the next five holes. This included a birdie at our par 5, 7th hole. As you can see below, I hit a good drive out to the right hand side of the fairway, pushed a five wood up towards the right hand side of the green (there's a right hand side theme going on here!), and then I managed to get up and down by playing a good pitch to the fringe and then holing a 16 footer.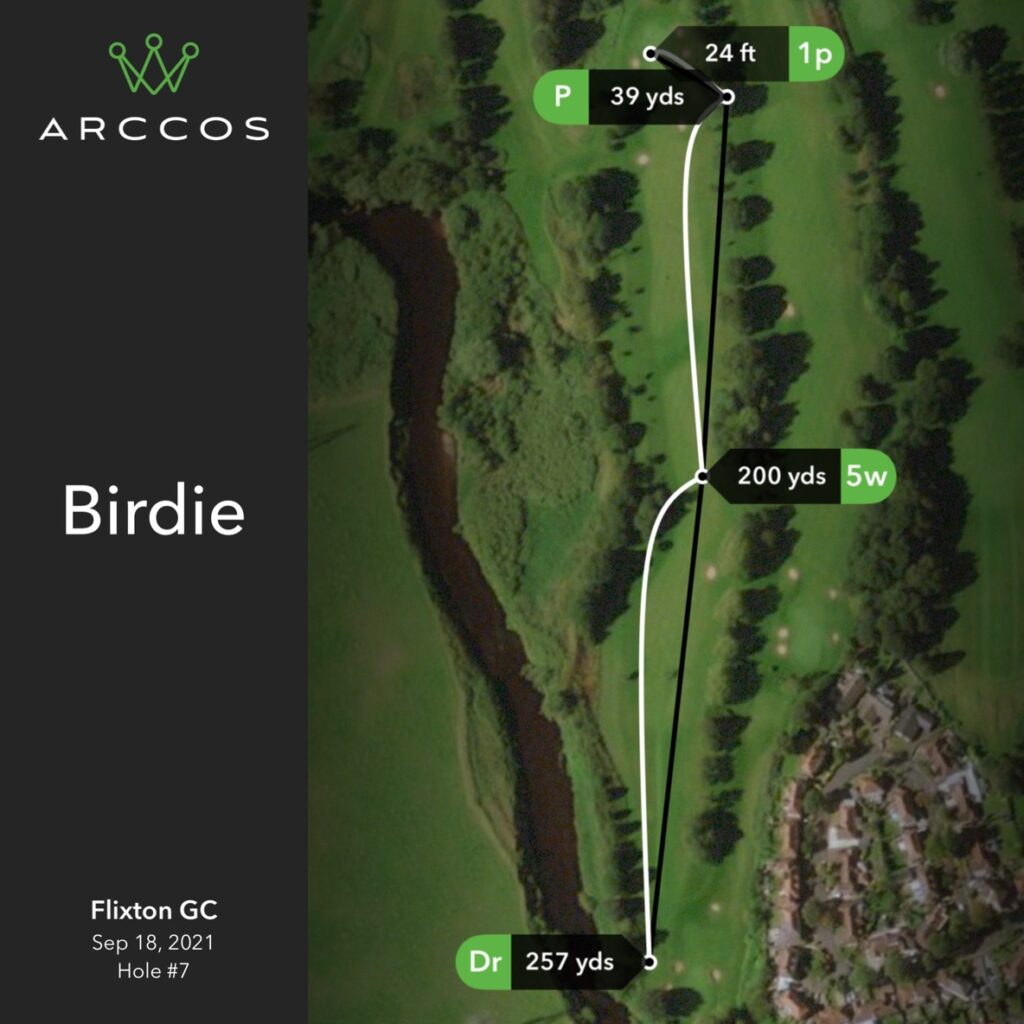 In my two years at Flixton Golf Club, the seventh hole has certainly been the best birdie chance for me. Of the 11 birdies that I've achieved in competitions so far, 3 have been scored on this hole. If the wind is behind as it was this week, then it's a relatively straight forward par 5. That said, I have also scored 9+ on this hole six times!
Sadly, I gave the birdie away on the very next hole by pulling my drive down the left into the River Mersey and ending with a triple bogey 7. Another bogey on 9 saw me end the front nine level to my handicap with a total of 44 shots.
Back Nine
I had a good start to the back nine with three bogeys and then a par, but in all honesty I was hanging on for dear life. My swing felt awful, so I was having to work really hard just for bogeys.
On the 14th hole, I was punished for my inability to swing a golf club! I had a huge pull down the left from the tee, which ended up in the 2nd fairway. Instead of taking my punishment and hitting a wedge back into play, I tried to be a hero and smash a six iron to the front of the green. Unfortunately, instead of the front of the green it went in the hazard on the left. I had to take a drop, which added a second triple bogey of the day to my card. This killed off any lingering hopes I had of winning the 10th medal!
On a normal day, I might still have fancied pulling it back and getting on track with my handicap again. By this time however, my swing was so poor I just wanted to get through the last few holes. Another triple on the 17th (another errant drive this time way off to the right) and more bogeys either side saw me limp in with a nett 74. It felt like an 80+ to be honest, but some good scrambling helped it look respectable. However, make no mistake this tactic was me merely papering over the cracks.

Time to grind
I need to work really hard this week and get some more positive movements into my swing. In particular I need to keep working on my backswing. As you can see below, the old "Jim Furyk/Matt Wolff" loop at the top of my swing has returned with vengeance! I had managed to calm it a little, but I think as my confidence has improved I'm winding up more, so this nasty trait is then over emphasised again. Without the Furyk/Wolff shallowing on the downswing, it causes me far too many penalty shots from the tee. Having said that, Furyk scored a 58 in the final round of the Travelers Championship, having previously also had a 59 in the 2013 BMW Championship … so maybe I should leave it in there. I could cope with the $70million+ that he has won with a less than beautiful swing! He would also even now have been able to knock it round the 10th medal in less than 74 shots.
Golf is Stupid
Lastly, I just wanted to mention some research that I've been doing. I have recently undertaken a huge study into the theory that "Golf Is Stupid". As you can see from the results below, it has now been confirmed conclusively that Golf is indeed stupid. An overwhelming 65% of you agreed!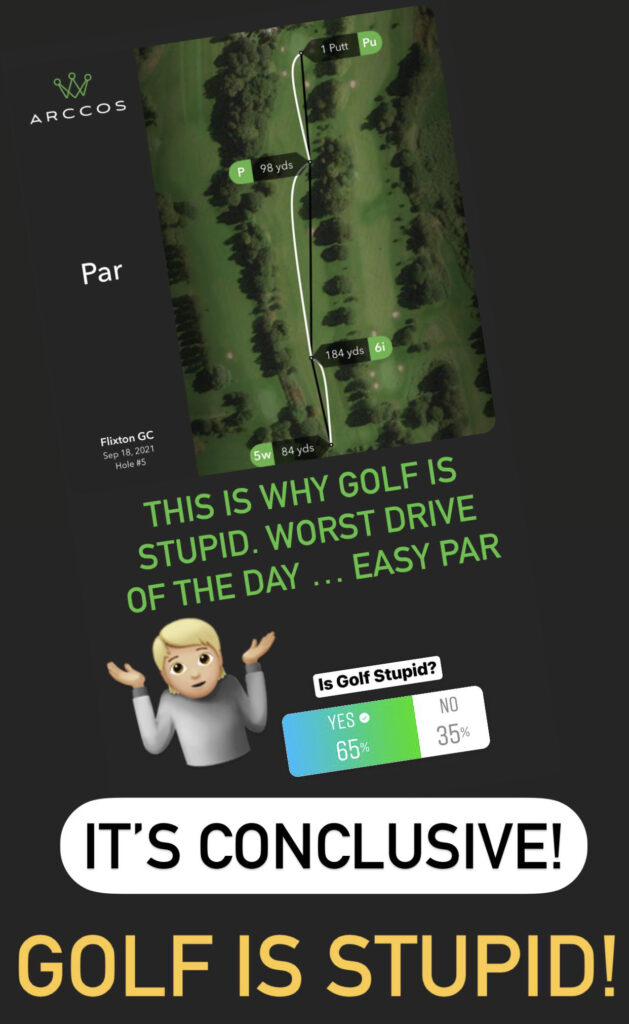 My worst drive of the day on Saturday was on the 5th hole. I attempted to play an easy 5 wood into the fairway but ended up topping (or as golfers generally prefer to refer to it "knobbing") it 84 yards off the tee. Remarkably then with 282 yards left to the pin, I hit an easy 6 iron 184 yards followed by a three quarter pitching wedge 98 yards and tapped in from 8 foot for par. Worst tee shot of the day and came off with a par … physical proof that GOLF IS STUPID.
This week, I have a lesson planned for this evening, and then I'm hoping to hit plenty of balls at the range ahead of next weekend's Anniversary Trophy and before all that I need to wash the sticks.
I can't say that I enjoyed waking up in the dark this morning and then seeing the heavy fog open the day… but it is a gentle reminder that the colder weather, lift clean and place, winter greens, and "special coffees" are on the way!
That's all from me. I hope you have a great week. Bye for now!